Star gazing is an awe-inspiring experience that can spark curiosity and a sense of wonder about the universe. Whether you're an amateur astronomer or just starting your journey, using a telescope can enhance your viewing experience and allow you to observe the beauty and mysteries of the planets.
But have you ever wondered about the history of this fascinating device? In this blog post, we'll explore the invention of the telescope and recommend the best telescopes to use for observing the planets of Earth's galaxy.
---
Who Invented the Telescope
The telescope was invented by a Dutch lens maker named Hans Lippershey in 1608. He discovered how to combine two glass lenses within a tube, enabling him to magnify the objects he viewed. His invention spread rapidly throughout Europe and became essential for trade and navigation, as well as astronomy.
In 1609, Galileo Galilei heard of Lippershey's invention and built his own version of it out of material from an Italian spyglass maker in Venice. With this instrument, he observed stars that were too faint for the unaided eye to see proof that the universe was much larger than previously thought!
This revolutionary discovery had dramatic effects on our understanding of science and the debate about religion at the time. Galileo's observations are credited with ushering in modern astronomy as we know it today; he is remembered as one of the most influential scientists ever!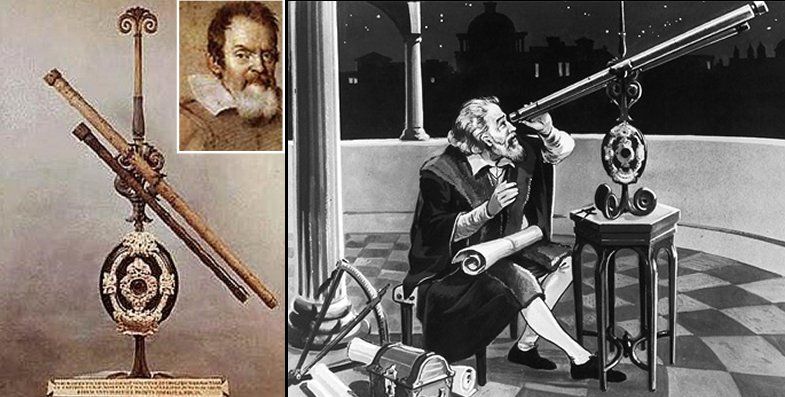 ---
If you are curious about space and planets and want to observe the night sky you are Probably in search of a telescope.
Therefore, we selected some of the best amateur telescopes. Check out what you should know before you consider buying a telescope.
How to Choose a Telescope for Your Stargazing Experience:
Before you buy a telescope for observing the planets in our galaxy, there are several things you should consider.
First, decide which type of telescope is best suited to your needs. Refracting telescopes use a series of lenses to bend light and create an image while reflecting telescopes use large mirrors to capture and reflect light onto an eyepiece.
Each has its advantages and disadvantages, so think about your budget, the types of objects you want to observe, and how much space you have before deciding which one is right for you.
Secondly, consider what size aperture (the diameter of the objective lens or mirror) is needed for maximum viewing capability. A larger aperture allows more light through and makes it easier to see faint objects such as stars or planets; however, it may require a bigger budget or equipment too bulky for easy transport.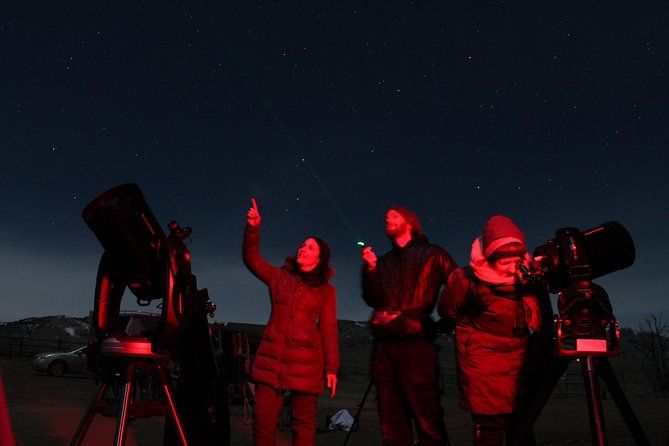 The general rule is that an 8-inch minimum aperture will provide good views of most celestial objects but if possible obtain something larger if your budget permits - 10-inch or 12-inch models offer much better images due to their increased light-gathering power.
Thirdly make sure that the mount can handle the weight of your telescope once it's fully assembled; this will ensure stability when tracking celestial bodies across the night sky without shaking the device apart!
Generally, Altazimuth mounts (which move in both altitude [up/down] and azimuth [left/right]) are simple enough for beginners but do not track quite as accurately as Equatorial mounts allowing users access both day & night time observations with ease!
Finally don't forget accessories such as filters & other optical components that can enhance viewing capabilities even further!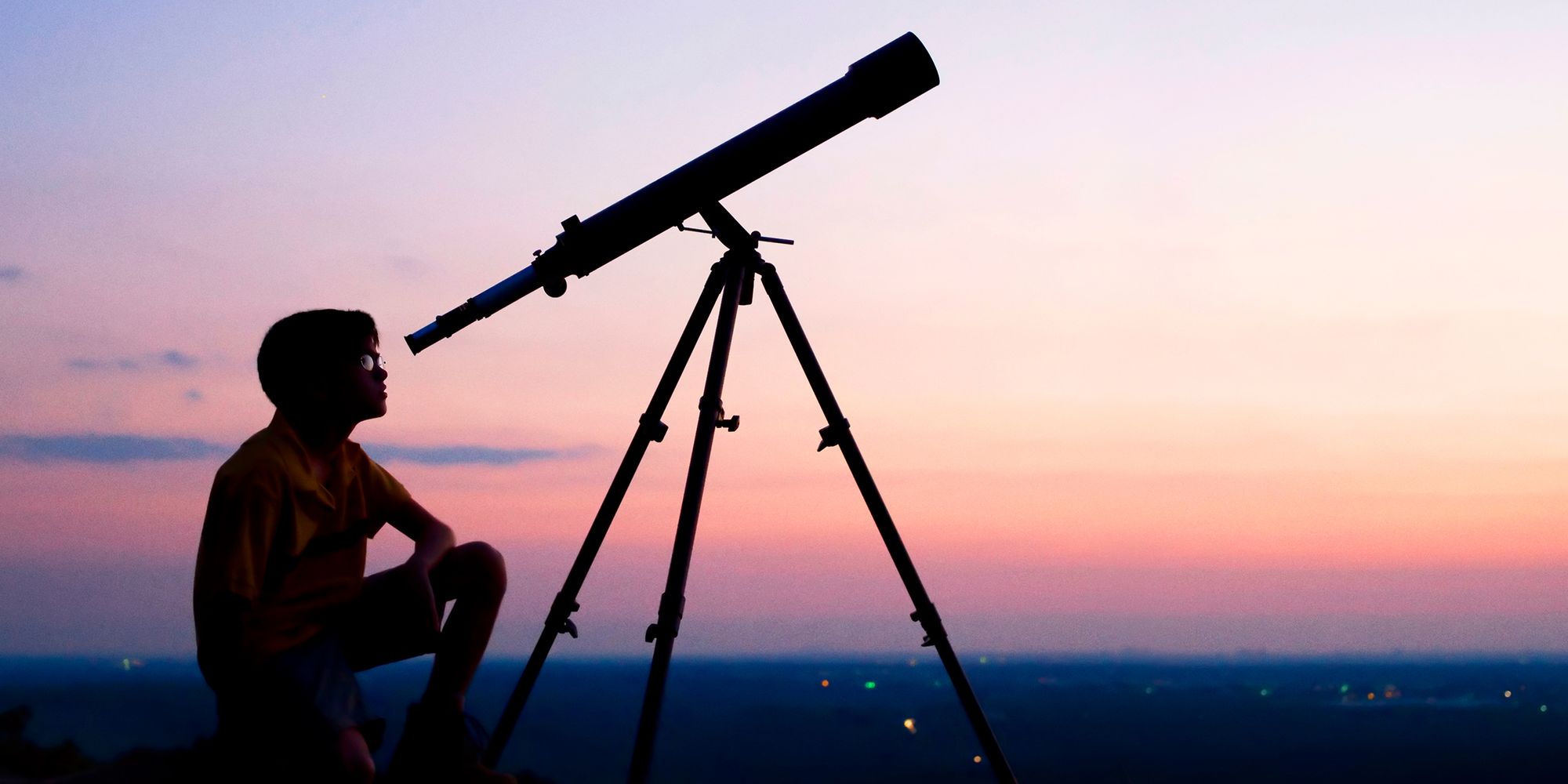 ---
Top 5 Best Telescopes for Beginners: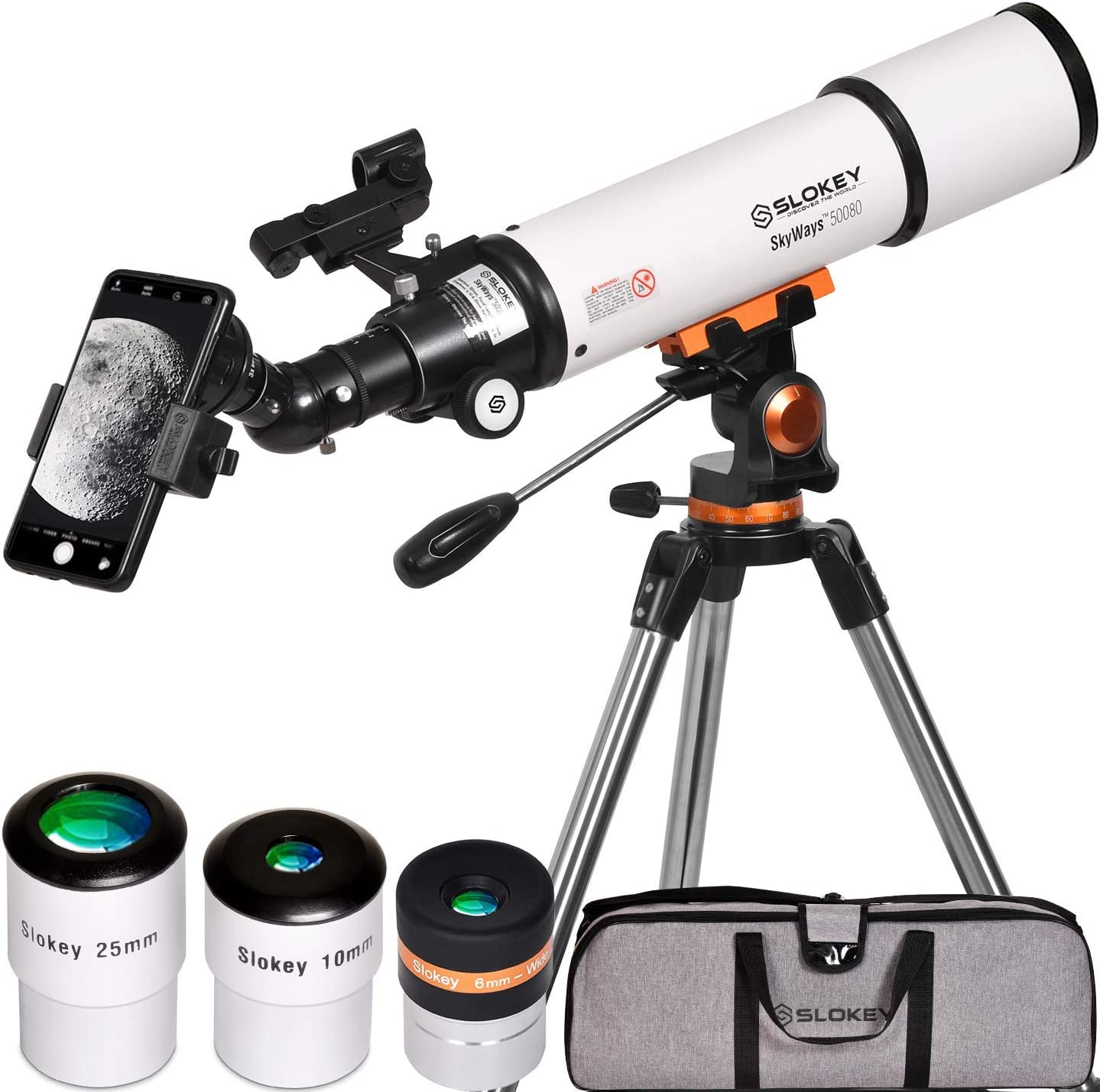 The simple design of the Slokey 50080 makes it perfect for easy setup and enjoyment in every observing session. It is the recommended choice for many customers looking for stable professional viewing with its stainless steel tripod with three pre-assembled legs.
It also features a red dot pointing system (Reflex technology) to help you set up your view and a business phone adapter, so you can zoom in even further and take unique pictures.
3.1'' aperture and 19'' focal length for precise, high-resolution images for deep sky exploration. The lenses of the Skyways 50080 are coated with FMC technology, making the image resolution higher, sharper and brighter than in other telescopes. See all the vivid details of Saturn's rings, Jupiter's moons, the Andromeda Galaxy, the Orion Nebula, the Pleiades, and more.
---
2. Gskyer Telescope 70mm Aperture 400mm AZ Mount Astronomical Refracting Telescope for Kids Beginners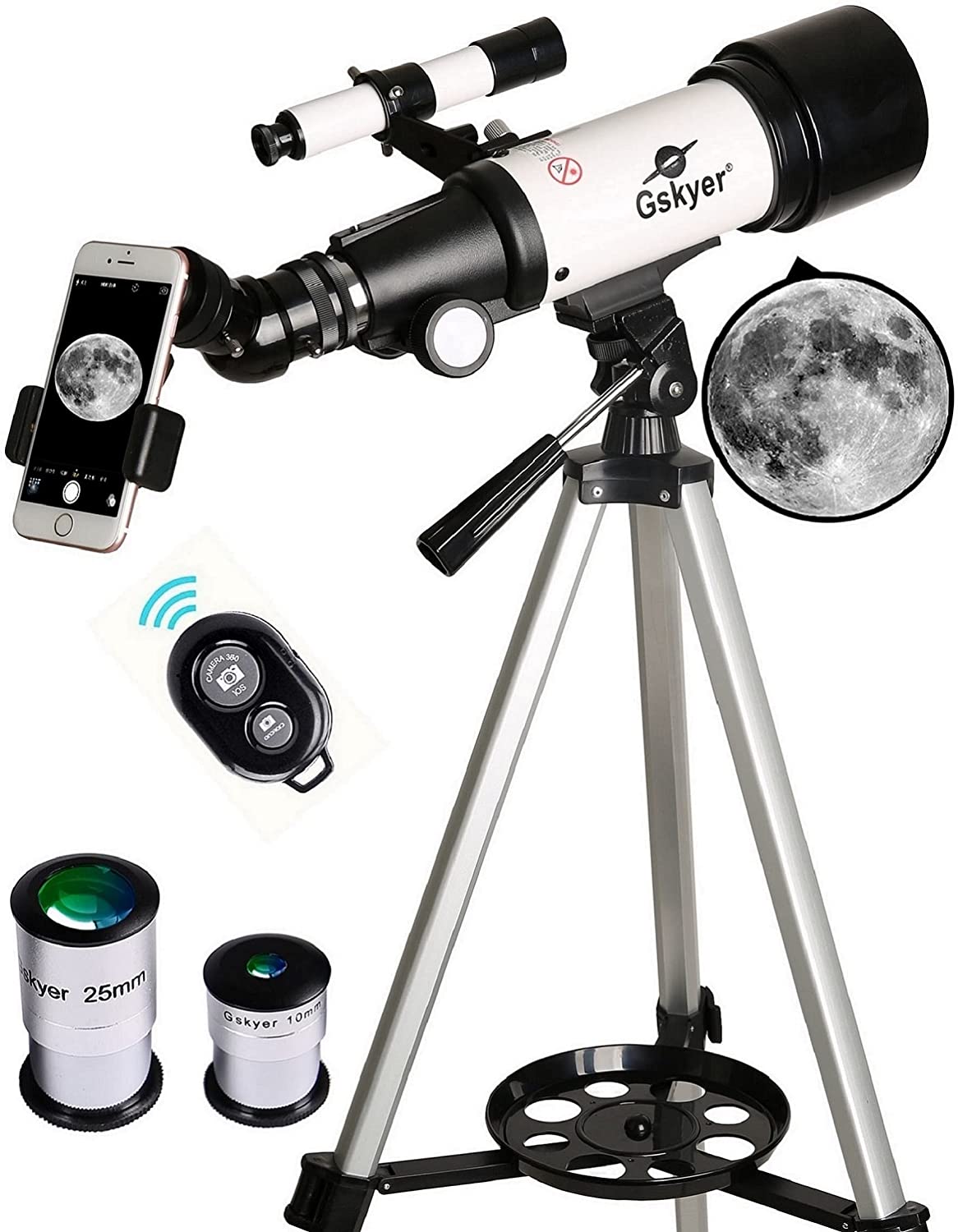 A great option for amateur astronomers who want to explore the night sky. With a focal length of 400mm(f/5.7) and an aperture of 70mm, it can provide clear and detailed images of celestial objects such as stars and the moon.
The fully coated optics glass lens with high transmission coatings can help to reduce reflections and increase the amount of light that reaches the eyepiece, resulting in brighter and more vibrant images. The lens is designed to protect the eyes of the observer, making it a safer choice for extended viewing sessions.
Comes with two replaceable eyepieces and a 3x Barlow lens that can triple the magnifying power of each eyepiece. This allows for a range of magnification options, making it easier to observe objects at different distances.
The 5x24 finder scope with mounting brackets and cross-hair lines can help to locate objects easily, even for beginners. The included wireless remote and smartphone adapter can allow for easy and convenient exploration of the night sky, as well as capturing stunning celestial images.
This telescope allows for many different viewing positions with a adjustable aluminum alloy tripod and carry bag making it easy to set up and transport the telescope to different locations.
---
3. StarSense Explorer DX 130AZ Smartphone App-Enabled Telescope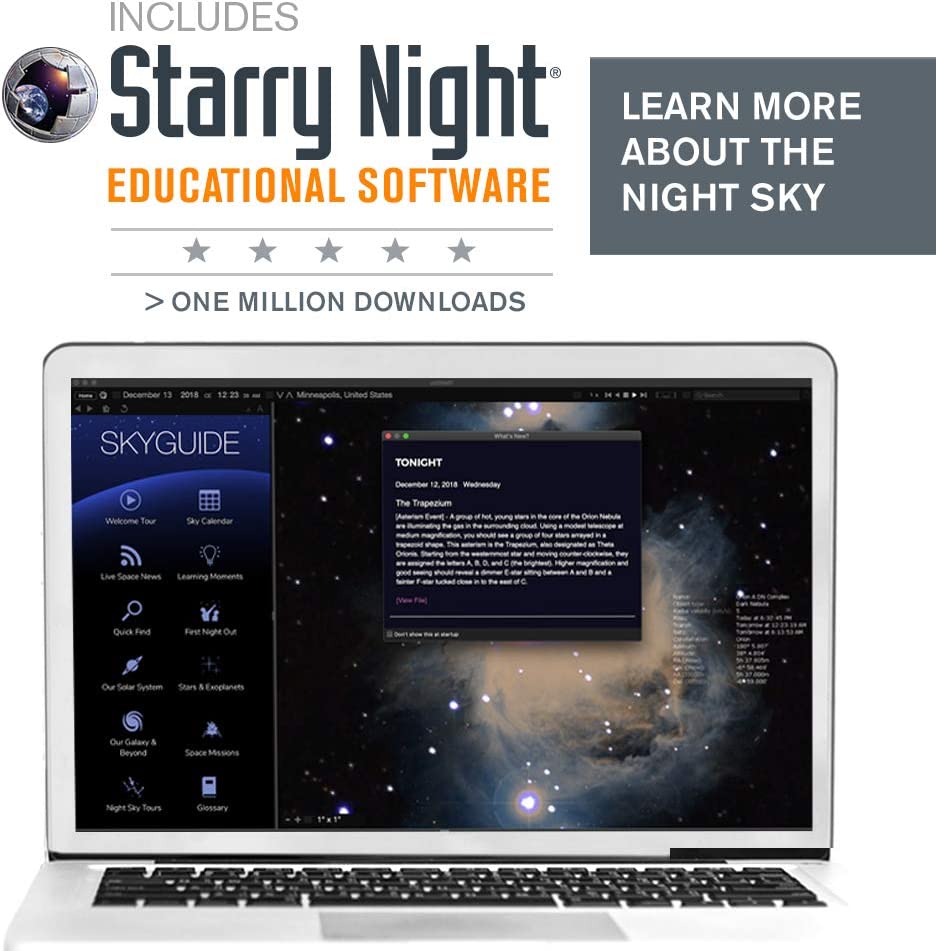 Perfect for Beginners :With StarSense Explorer, there's no learning curve. On your first night out, you'll be able to view a variety of celestial objects such as planets, double stars, star clusters, nebulae, and more.
Everything You Need in One Package: StarSense Explorer includes two eyepieces, a 2x Barlow lens, a red dot finderscope (in case you want to use the telescope without your phone), a sturdy, full-height tripod, and more.
Compatible with a Variety of Phones: The StarSense app is available from the Apple App Store and Google Play. The telescope is compatible with iPhone 6 and up and most newer Android phones.
High Quality Reflector: Enjoy dazzling views through this high-quality 114mm (4.5") Newtonian reflector with highly reflective coatings. This reflector has enough light-gathering ar
Sense Sky Recognition Technology: This one-of-a-kind telescope uses patented technology and your smartphone to analyze star patterns overhead to calculate its position in real-time with pinpoint accuracy
The Night Sky at Your Fingertips: StarSense Explorer automatically generates a list of all the stars, planets, galaxies, nebulae, and more currently visible from your viewing location. Simply select one from the list and off you go!
---
4. Celestron - NexStar 8SE Telescope - Computerized Telescope for Beginners and Advanced Users - Fully-Automated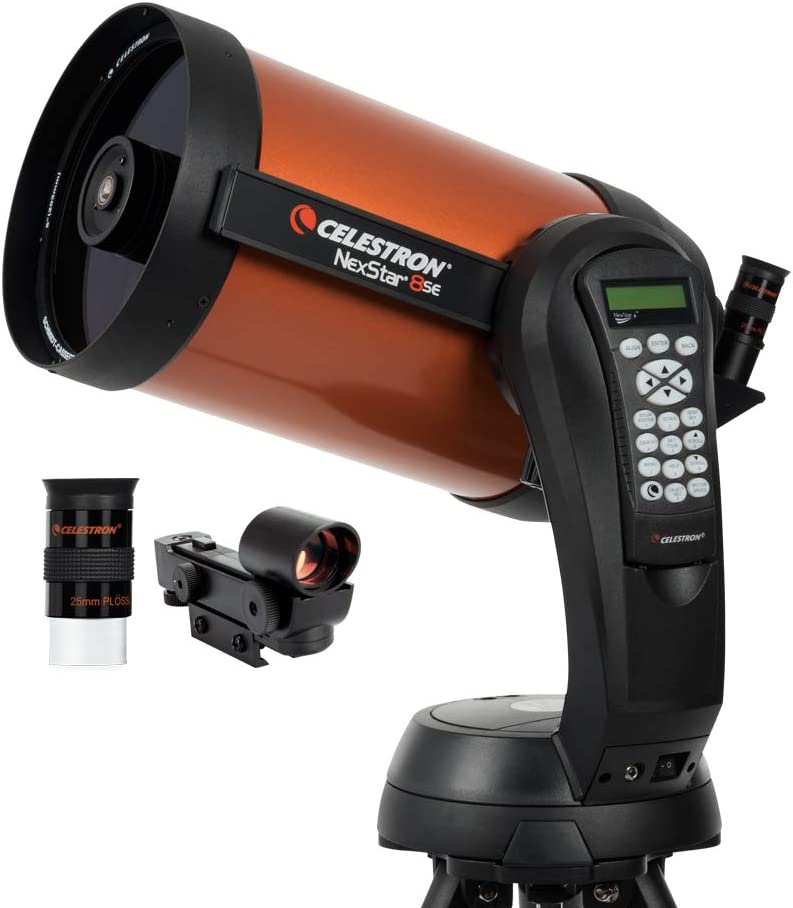 Nexstar computerized telescope: The NexStar 8SE Computerized Telescope features Celestron's iconic orange tube design with updated technology and the latest features for amazing stargazing for beginners and experienced observers.
8-Inch aperture: The 8-inch primary mirror in this Schmidt-Cassegrain telescope for adults and kids to be used together packs enough light-gathering ability to observe the best that our Solar System has to offer while retaining a compact form factor. Compatible with starsense technology, Wifi
Fully-automated go-to mount: Featuring a database of more than 40,000 celestial objects, the go-to mount built into our telescopes for astronomy beginners automatically locates and tracks objects for you.
Easy to assemble and break down: The single fork arm design and sturdy steel tripod all assemble and break down from separate components for easy transportation. SkyAlign technology gets your telescope aligned and ready in minutes.
---
5. Telescope 130EQ Newtonian Reflector Telescope Professional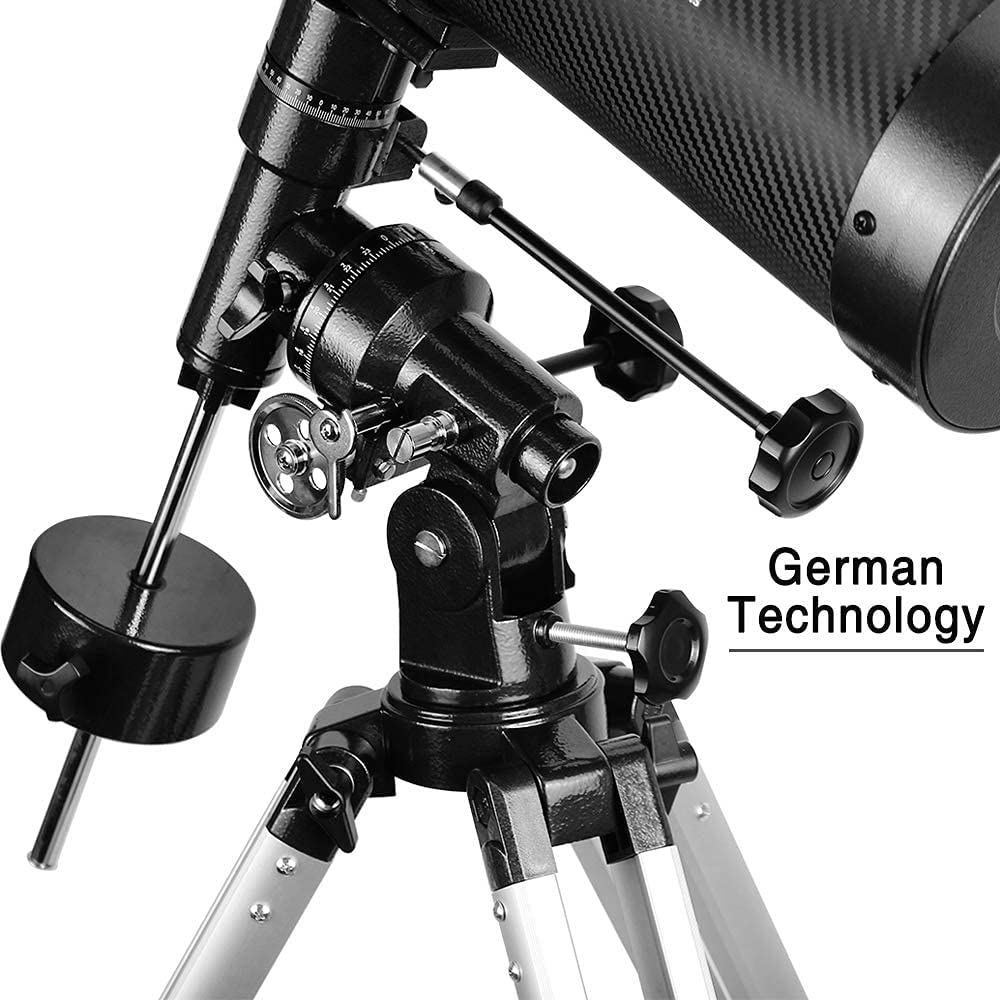 Large aperture 130mm telescope, high resolution, good light collecting ability, imaging brighter, more suitable for the observation of deep space celestial objective.
The telescope adopts a sturdy and light farm structure, the carbon fiber was covering on the telescope surface, sophisticated technology. Objective lens features fully-coated glass optics, it can improve the optical system performance of astronomical telescopes, help you observe brighter, more detailed planets.
German Equatorial with dial and fine-turned control cables. Adjust rod to desired position, then easily secure by tightening knob. Precise positioning and fast tracking of celestial bodies make your observation more stable. You can enjoy the amazing process of manual tracking of the moon and planets.
The telescope comes with a high-quality large diameter adjustable aluminum alloy tripod. Extra a tray is attached for storing small temporary attachment. The tripod stable structure stable enable you to Locate celestial objects smoothly and accurately.
Come with 2 High-quality Eyepieces, a 1.5X Erecting Barlow Lens, a 1.25" 13% Transmission Moon Filter, a Cellphone Adapter. The telescope contains all the accessories you need to observe.
---
Conclusion
In summary, using a telescope for star gazing can offer a unique and extraordinary experience of the skies above. Whether you're a beginner or an experienced astronomer, there are many telescopes available to choose from.
By learning about the history of telescopes, the different types of telescopes, and what telescopes are best for stargazing, we hope this blog post has inspired you to explore the beautiful and mysterious planets of our galaxy.
So grab your telescope, head out in the night, and discover the wonders of the universe!
Check Out Our Interesting Reads: