When it comes to camping, a good night's sleep is essential to enjoy your adventure fully. However, getting comfortable sleep in the woods can be challenging, especially without proper gear.
One of the most important things you'll need when camping is a reliable and comfortable mattress. But with so many choices available in the market, how do you decide which one is best for you? In this post, we'll discuss the critical factors to consider when choosing a camping mattress.
How to Choose the Right Size and Weight Camping Mattress
The first and foremost factor to consider when selecting a camping mattress is its size and weight. Your mattress will need to fit comfortably in your tent, car, or backpack.
If you're backpacking, a lightweight and compact mattress is essential to avoid adding too much weight to your load. On the other hand, car campers can opt for a slightly heavier mattress but should still prioritize a size that fits in the back of their vehicle.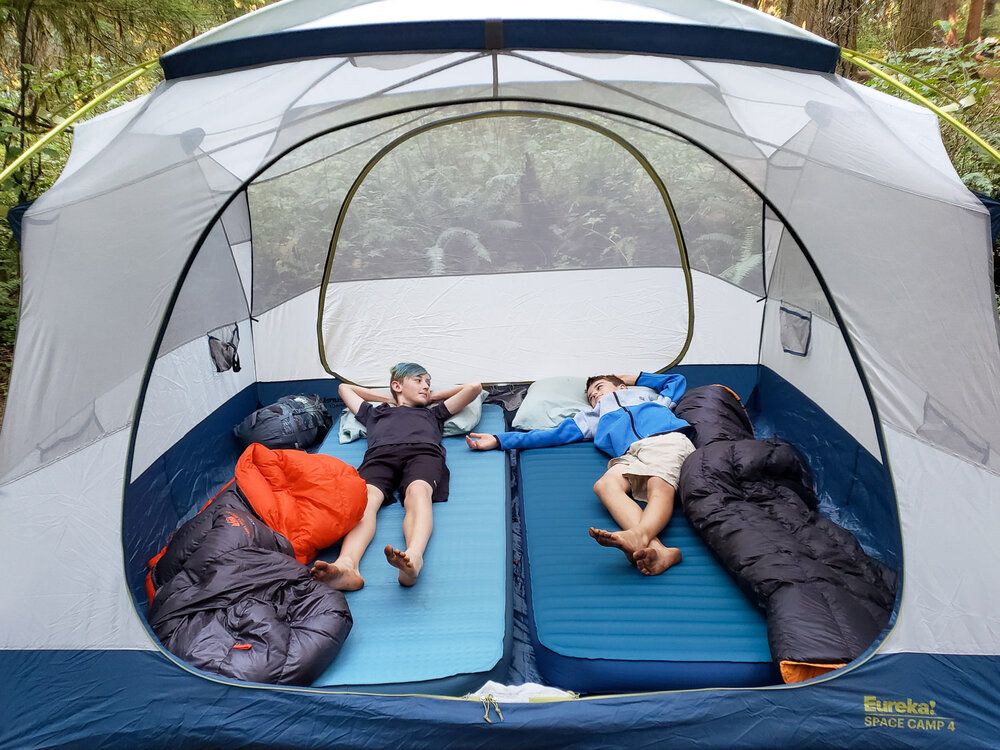 Camping Hiking Mattress What Surface Type
The type of surface you'll be sleeping on will greatly impact the kind of mattress you'll need. If you're camping on a rocky or uneven surface, you'll need a mattress that can adapt to the terrain, such as an air mattress. A thicker air mattress will also provide better cushioning on such surfaces. If you'll be camping on flat ground, a self-inflating mattress will do the job.
Camping Mattress Insulation
Camping can involve a wide range of temperatures, particularly at night. Therefore, it's necessary to think about the insulation provided by your mattress. For cold weather camping or high altitude camping, you need a camping mattress with insulation to regulate your body temperature. This extra layer of warmth can make all the difference in a comfortable night's sleep.
How to Choose a Camping or Hiking Mattress Durability
Camping mattresses can get rough due to the outdoor elements and adverse conditions. Therefore, it is essential to choose a durable option that can withstand prolonged exposure to the wilderness. You want a mattress with robust materials and sturdy construction that can last for several camping trips.
How Important is the Comfort of Your Camping or Hiking Mattress
Finally, and most importantly, you need a camping mattress that is comfortable. Sleeping on hard or bumpy surfaces can lead to an uncomfortable and restless night's sleep. You can choose from different styles of mattresses, including foam, air, or self-inflating, depending on what suits your comfort level.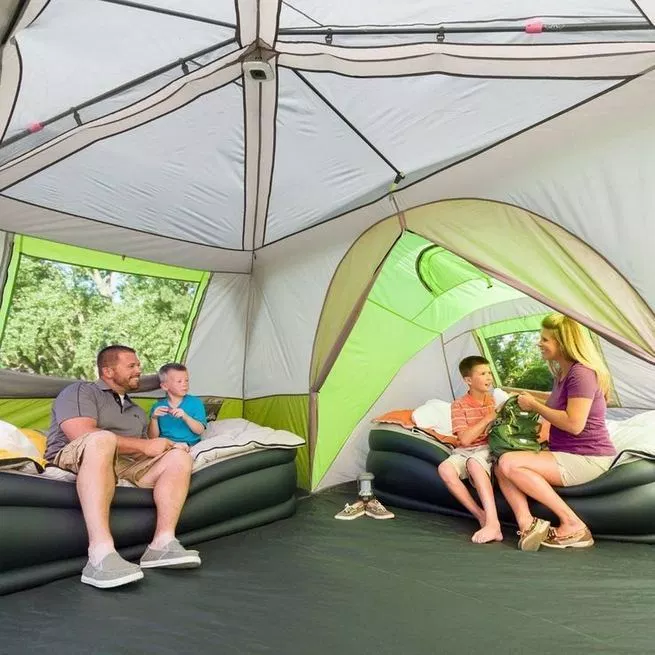 ---
Top 5 Best Camping Mattresses on Amazon: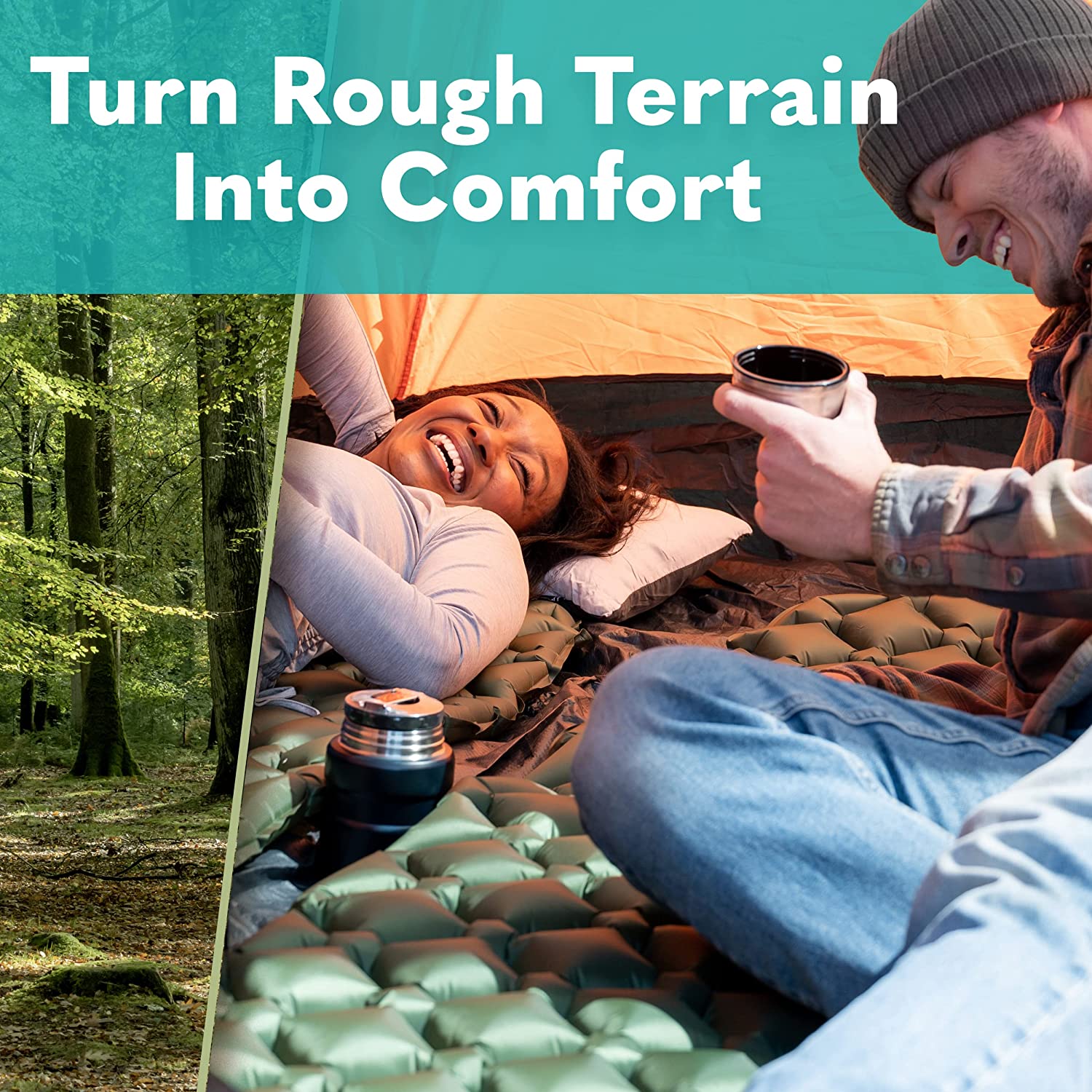 Perfect sleeping pad to accompany you on your next backpacking trip! This ultra-light and super-portable sleeping pad will fit in any backpack and won't cause backaches from its weight. You'll wish you found this years ago; very convenient to carry and comes with a sleek storage pouch.
Made with the strongest outdoor-grade material, this sleeping pad is perfect for any weather conditions. Able to accompany you on any type of adventure, this camping mattress pad inflates to an impressive size of 74" X 22" and will give you the comfort you need.
Lightweight sleeping pad is made of super strong, waterproof, camping-grade ripstop nylon fabric. With 20 denier thickness, this sleeping pad is designed to last a lifetime in the most severe conditions.
---
2. Foam Camping Mattress Fast Air Self-Inflating Insulated Durable for Backpacking Traveling and Hiking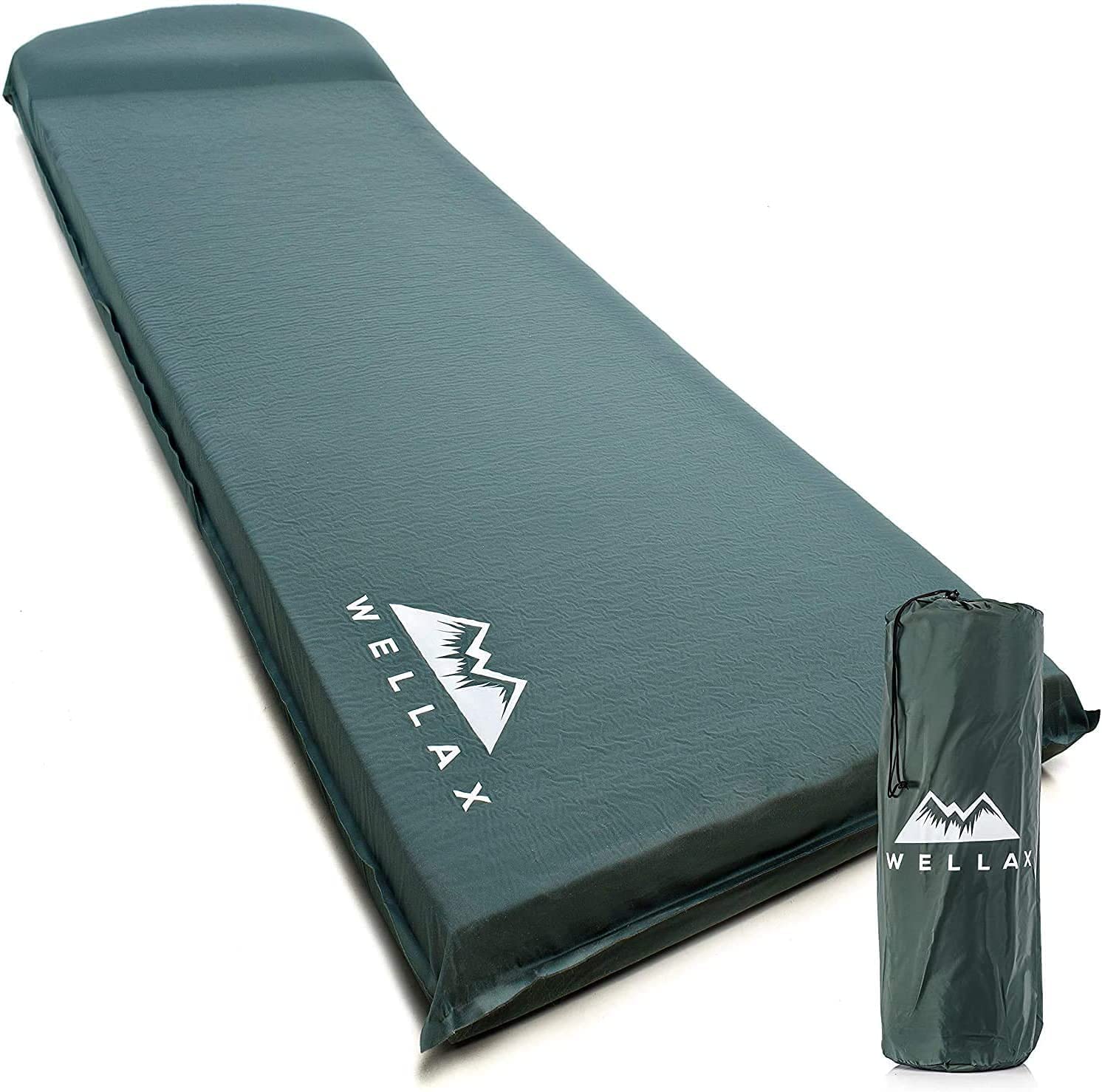 Self-inflating convenience meets air mattress comfort to create the perfect camp mattress for you. Your hiking trips will be comfortable and you will be sleeping like in your own bed.
Provides a good balance between comfort and durability. This camping pad is waterproof, tear-resistant and insulates heat. Use this camping mat in any weather and on any terrain.
Self-inflating technology makes it easier for you to use this pad. Come rain or shine or even snow, the WELLAX UltraThick FlexFoam Sleeping Pad will bring you the comfort you need.
What better way to celebrate holidays and birthdays than by giving the gift of adventure to your friends and family? Share the Sleeping Pad with friends and family and unlock the joys of camping and travel.
---
3. Air Mattress Camping Bed Cushion Pillow - Inflatable Thickened Car Air Bed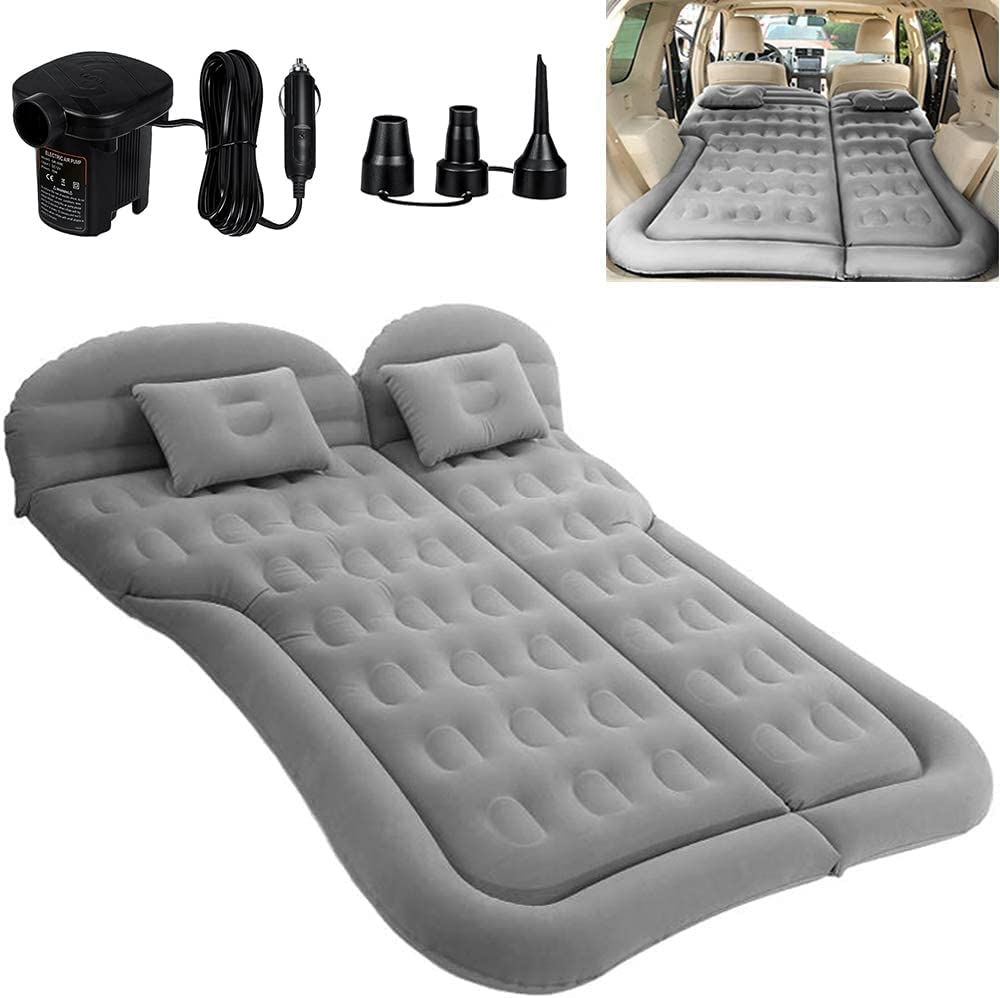 3 in 1 use air mattress with 6 air bags. For home(garden, yard, balcony). For SUV car(1. trunk, 2. back seat). For outdoor(camping, travel, beach), functional and convenient.
This SUV air mattress adopts 6 chambers design, which could improve the stability and could compatible for different model of the car better!
Be made of thicked pvc material, can support 3 large people and no leak comfortable durable and stay inflated.
Equipped a car air pump and 3 kinds of Inflate funnels, it takes around 6-10mins to finish inflating and 6-8mins to complete deflating. Easy to use/portable for everyone and there's an instruction in the package, so you can get it!
---
4. Gear Doctors Camping Pads Self Inflating Ultralight Air Insulated Camping Mat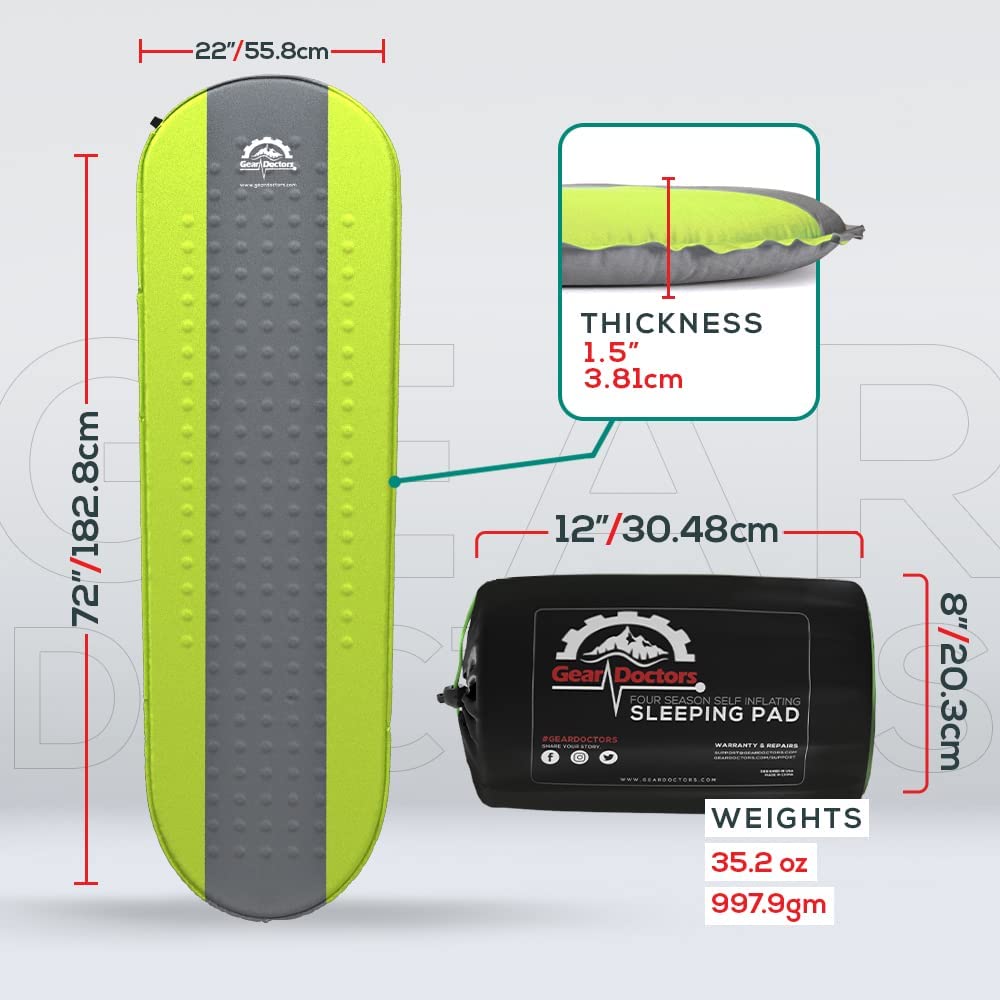 Say goodbye to sleepless stressful nights due to restlessness caused by a lumpy, thin, or flat sleeping pad. Now, thinly-cushioned, easily deflated, and poorly insulated sleeping pads no longer have to rob you of precious sleep.
Thanks to the specialized thermo-insulation 4.3 R-value foam of our fully self-inflating compact sleeping pad units, you don't have to run out of trunk space. Measuring a measly 8 x 12 inches and weighing only 2.2 lbs, our packs fully inflate to a hefty and comfortable 72 inch by 22 inch by 1.5 inch sleeping pad.
Inflating and deflating our sleeping pads is as easy as 1-2-3. How easy? Just twist the pad's leak-proof valve and unroll your pad, air starts filling up the pad's open cell foam. You only need to add a few more puffs of air and your pad can hold its firm shape for days!
Not only will our pad's 75d micro coated green polyester stand up to the test of time thanks to its resistance to water and U.V rays, it has a skin-friendly hypoallergenic outer coat so you're assured of a comforting itch-free full night's rest.
---
5. Relefree Sleeping Pad for Camping 2 Person Thickening Camping Mat with Built-in Foot Pump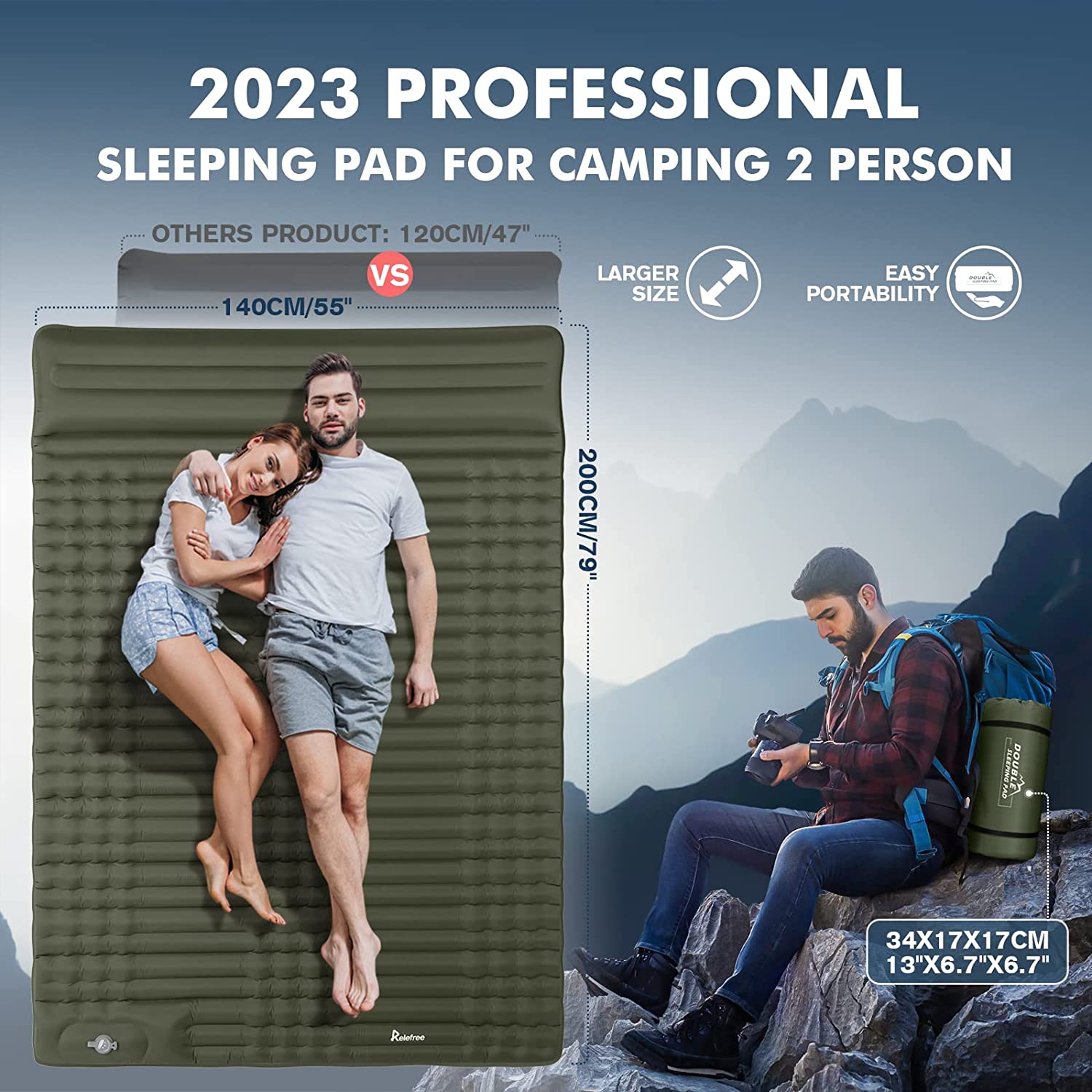 This camping mat measures 79*55 inch after inflation, much wider and thicker than other camping sleeping pads on the market. Relefree camping mat for camping features a unique one-piece headrest design that provides excellent support for your head and neck, 3.54-inch thick inflatable sleeping pad enough to make you away from the hard ground just like sleeping on a home bed and provides a comfortable and safe sleep for you.
This sleeping pad does not require an additional air pump, and avoid the embarrassment of blowing with your mouth. just press the pump with your hands or feet multiple times, even children can easily and quickly inflate and deflate. The air pump set in the back, lying on the mat will not have a foreign body feeling.
The camping air mattress use high-quality double-sided 40D nylon + TPU composite material, camping sleeping pad passed a 485lb load test before leaving the factory, and there is no air leakage.
This sleeping pad is for camping has good waterproof, airtightness, and tear resistance, this camping air mattress can accommodate 2 people ideal for camping, cycling, hiking, backpacking, car travel, home use, and other outdoor activities.
The whole package is only the size of a bottle of water, only 4.89lb light. It can be hung directly outside or inside the backpack, making your journey easier. we are confident that your will love this backpacking sleeping pad.
---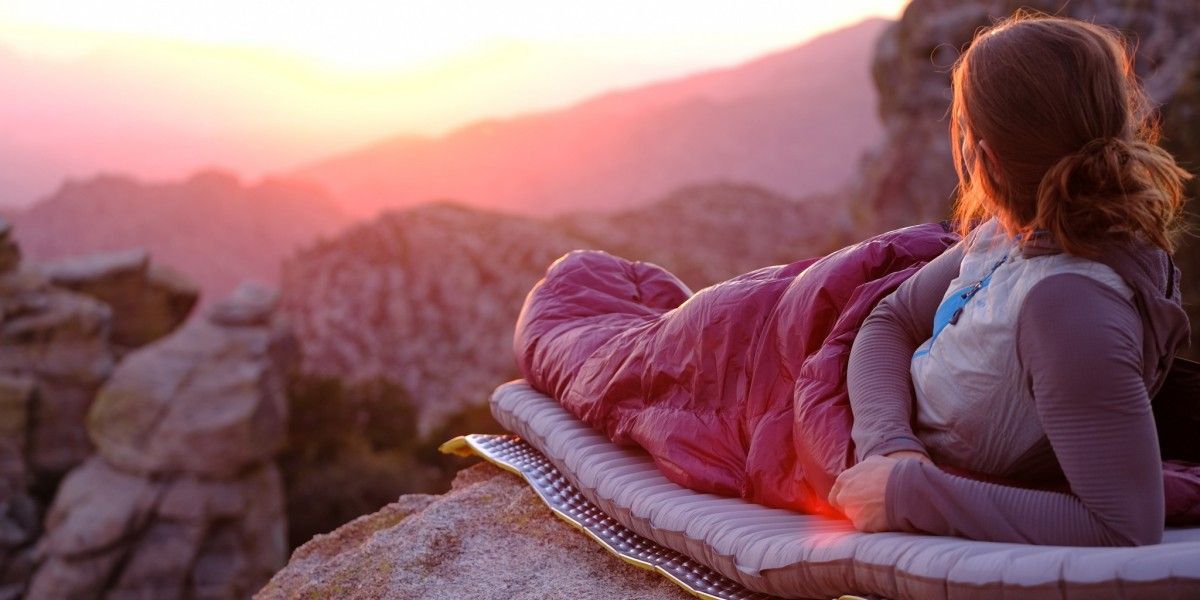 ---
5.Conclusion
Your camping mattress plays a vital role in ensuring you have a comfortable night's sleep when out in the wilderness. When shopping for a camping mattress, keep in mind the factors we've discussed; size and weight, surface type, insulation, durability, and comfort. Choosing the right camping mattress can be the difference between a good camping experience and a lousy one, so make sure to invest in quality gear.
Happy Camping!
Check Out Our Relevant Reads: