Hiking is an excellent outdoor activity for both mental and physical health. It's a great way to connect with nature, enjoy the fresh air and of course, get a good workout in.
However, to make your hiking experience more enjoyable, you need to have the right equipment, including a comfortable and functional backpack. A backpack with a water bladder is a popular choice among hikers, as it allows for hands-free hydration.
In this blog post, we will discuss the factors to consider when shopping for a hiking backpack with a water bladder.
Consider Fit and Comfort
First and foremost, it's important to think about fit and comfort. The pack should sit comfortably on your hips or shoulders and evenly distribute the weight of what you're carrying. A good harness system will help ensure proper load balance and reduce fatigue during long hikes.
Many backpacks come with adjustable shoulder straps and hip belts that can be customized to your body size and shape. Be sure to test out different sizes, shapes, and styles of backpacks before making a purchase. The best way to check the comfort and fit is to try the backpack with some weight inside and move around in it.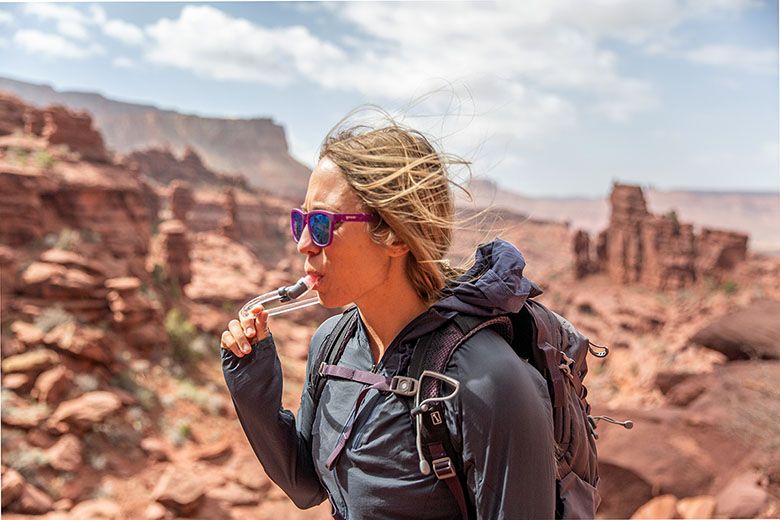 Look at Construction Materials
Second, look at the type of material used in construction. You'll want something that's lightweight yet durable enough to withstand wear-and-tear from frequent use in tough terrain or weather conditions.
Look for materials like nylon ripstop fabric. This type of fabric is lightweight, water-resistant, and abrasion-resistant, making it an ideal choice for hikers. It's also a good idea to choose a backpack with reinforced seams and strong zippers for added durability.
Capacity and Features
Third, consider the size and capacity of the backpack. The size of the backpack should be based on your needs and the length of your hiking trip. If you plan to take an overnight trip, you'll need a backpack with a larger capacity than if you're going on a day hike.
The backpack's capacity is measured in liters, so be sure to choose one that is appropriate for your trip. Keep in mind that the more items you pack, the heavier your backpack will be, and the more strain is placed on your shoulders and back.
Backpack Hydration Bladder Systems
Fourth, the bladder system should be considered when selecting your backpack. The bladder is the water reservoir that sits inside the backpack, usually with a tube that allows you to hydrate while on the go.
The bladder capacity should be based on the length of your hike and how much water you will need. Look for backpacks with easily accessible reservoirs, and those that offer options for cleaning and drying to maintain the hygiene of the bladder.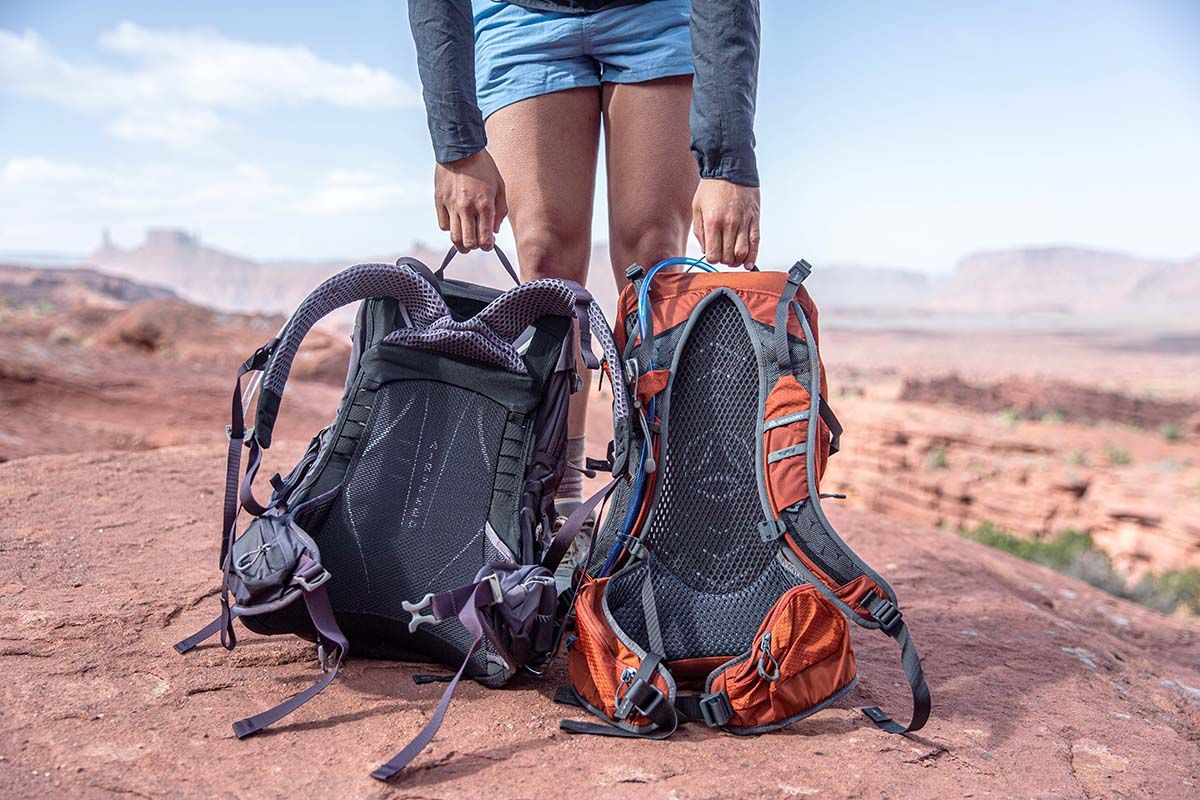 Price
Finally, price is always a factor to consider when buying a backpack. It's essential to consider your budget and find a backpack that fits within your price range but still meets your needs. High-quality backpacks will typically cost more than lower quality backpacks, but they will also last longer and perform better, making them a worthwhile investment.
---
Top 5 Best Hiking Backpacks with Hydration Bladder on Amazon: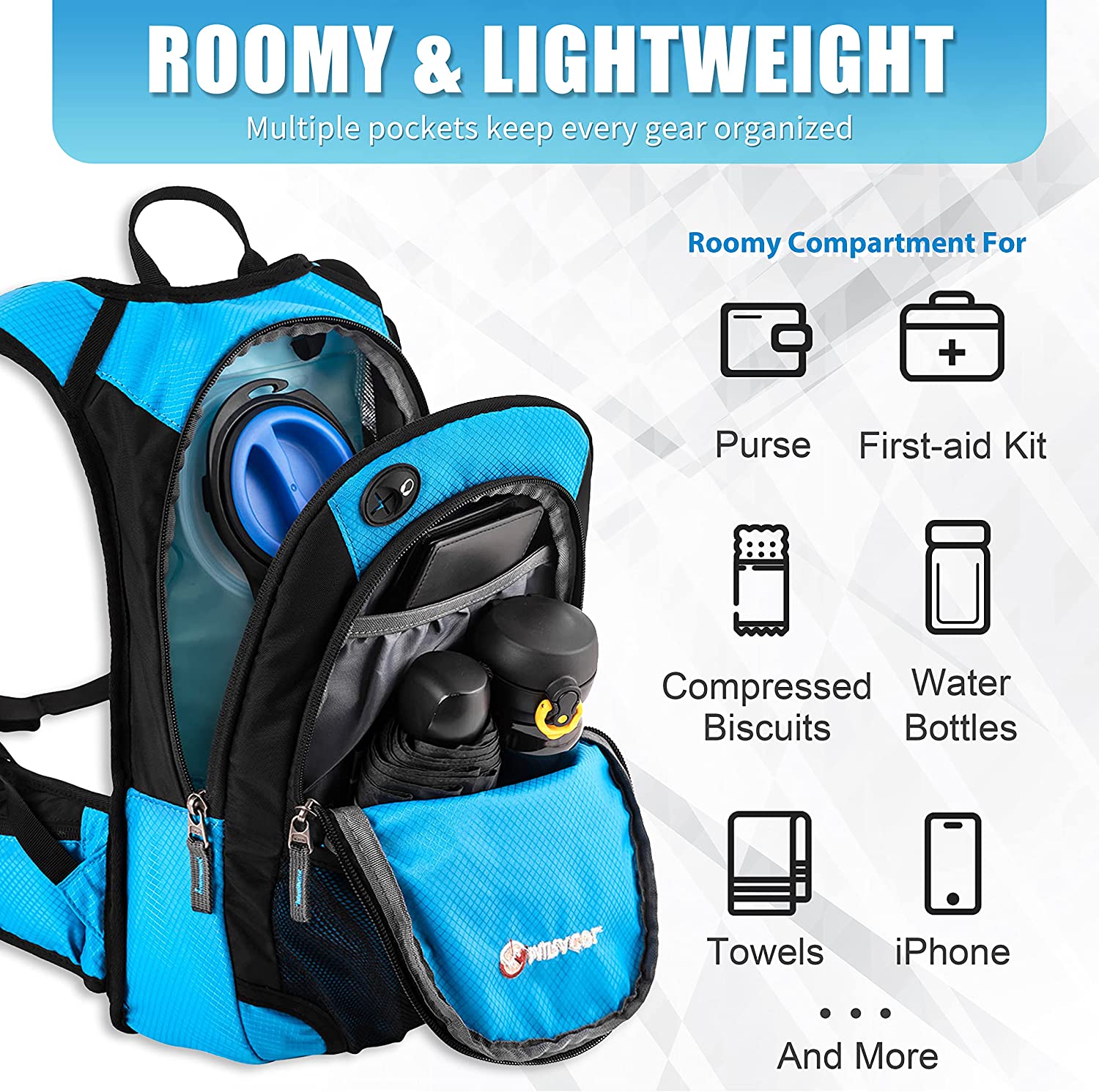 With a hassle-free water supply, excellent insulation layer, multiple storage options and highly ergonomic design, this water backpack will bring you a different wearing experience.
Whether you're hiking, cycling, running, biking, camping, jogging or climbing a mountain this hydration backpack with a 2L reservoir is the perfect accessory for all your activities and can even be used as a daypack or book bag
This water backpack comes with a 2-liter BPA-free food-grade water bladder with a large 3.1" opening for easy ice filling and cleaning. The inside thermal insulated aluminum foil layer of the compartment keeps your water cool for up to 4 hours.
Its good heat insulation can also keep your lunchbox warm and food fresh on the trail. You can enjoy the cool water and fresh food whenever and wherever you go!
Miracol backpacks with water bags are made of nylon ripstop material, which is sturdy, lightweight and waterproof. The shoulder straps and back area of the water pack are filled with highly breathable mesh padding, allowing you to feel comfortable during travel. Adjustable shoulder, chest and waist straps can make the backpack fit your body perfectly, reducing shaking and friction while riding a bike.
The volume of our packs is about 15L, large enough to meet your outdoor hiking storage needs. Multiple compartments will fit your clothes, iPad, water pouch, snack and other accessories. 2 mesh pockets on both sides are perfect for a bottle and an umbrella.
Pockets of different sizes and functions assure you that you can bring everything you need for travel, perfect for runners, bicycle lovers and other outdoor sports fans.
---
2. RUPUMPACK 18L Hydration Backpack 2.5L BPA Free Bladder Daypack - Water Pack for Hiking Running Cycling Camping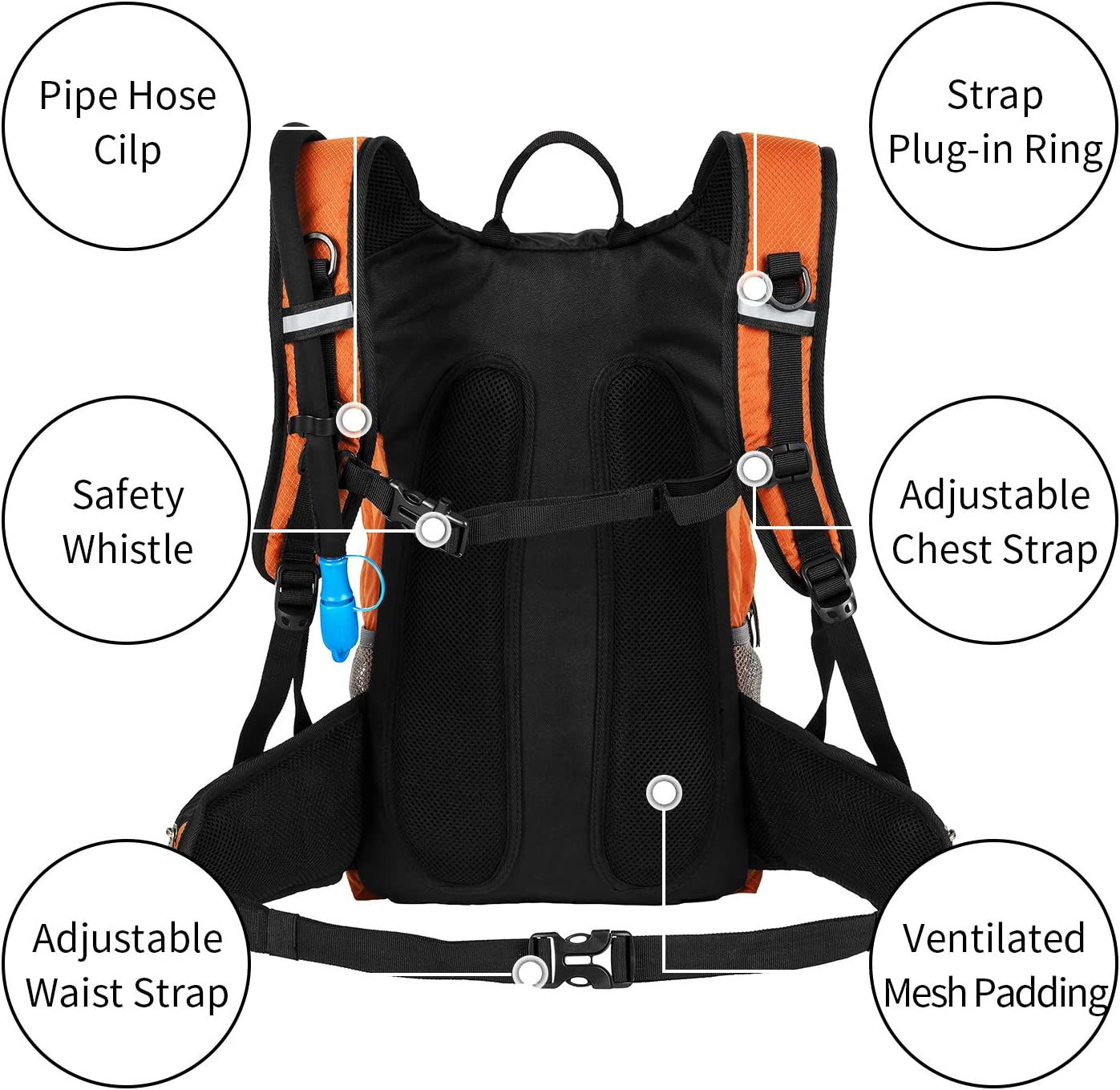 This large capacity daypack with hydration insulation layer weights only 1.4 pounds (650g) unfilled which makes it a terrific companion for all your day-long outdoor adventures including running, cycling, hiking, fishing, etc. The bladder is made of EVA material and it's BPA-free , no taste with large 3.4-inch (8.6 cm) opening for ice that also makes cleaning easy.
With two extra pockets on the wide waist straps you can put your phone or other valuables in and take them out freely. An open compartment is designed to conveniently store your quick-dry sweat towel, umbrella or hat. These unique designs make this pack more practical.
With a hydration insulation layer made from high-quality aluminum foil that keeps liquid cool for up to 4 hours, (works great for 2.5L bladder), this daypack can also be used as a hydration backpack or portable cooler for both indoor and outdoor. There is even a clip on your right shoulder strap to help fix the hose of the bladder.
---
3. NEVO RHINO Hydration Backpack Hydration Pack Insulated Hiking Backpack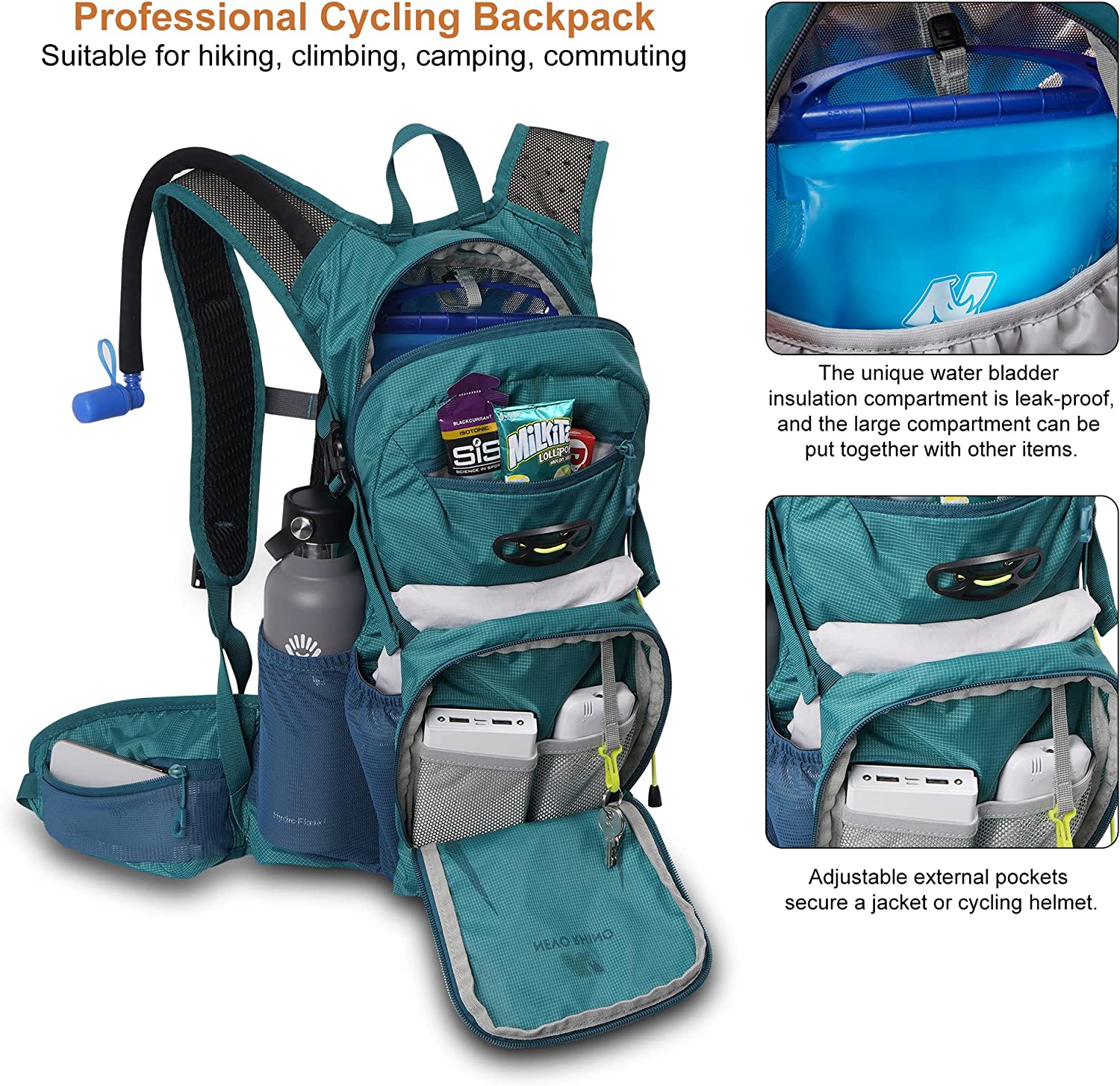 The hydration pack backpack is lightweight and breathable, ventilated mesh padding is added to the shoulder straps, waist straps, and back area to ensure the comfort of the pack.
This water backpack can meet your all-day-long hydration needs. The 3l hydration bladder backpack has 2 reflective strips and 1 reflective strap that can safeguard your riding.
Insulated hydration backpack's overall capacity is 15L+3L water bladder, the water bladder is made of PEVA material and does not contain BPA. Durable, insulation, kink-free sip tube, and push-lock cushioned bite valve; Large 2-inch (5 cm) opening easy to add ice and clean and dry, just bottom up and it will dry on its own.
Hiking backpack with water bladder with the special thermal insulated bladder compartment, hydration packs keep your liquids cool for up to 5 hours to guarantee that you can freely drink ice water.
Water backpack for hiking with water bladder compartments of different sizes and functions assure you can bring everything you need for a trip! 3 zipper compartments can store your clothes, iPad, purses, snack, etc. 2 mesh pockets on both sides are perfect for a kettle and an umbrella. And 2 waist pouches on the belt can hold your valuables such as credit cards, phones, keys, etc
---
4. Hydration Backpack with 2L Hydration Bladder Lightweight Insulation Water Pack for Running Hiking Riding Camping Cycling Climbing Fits Men & Women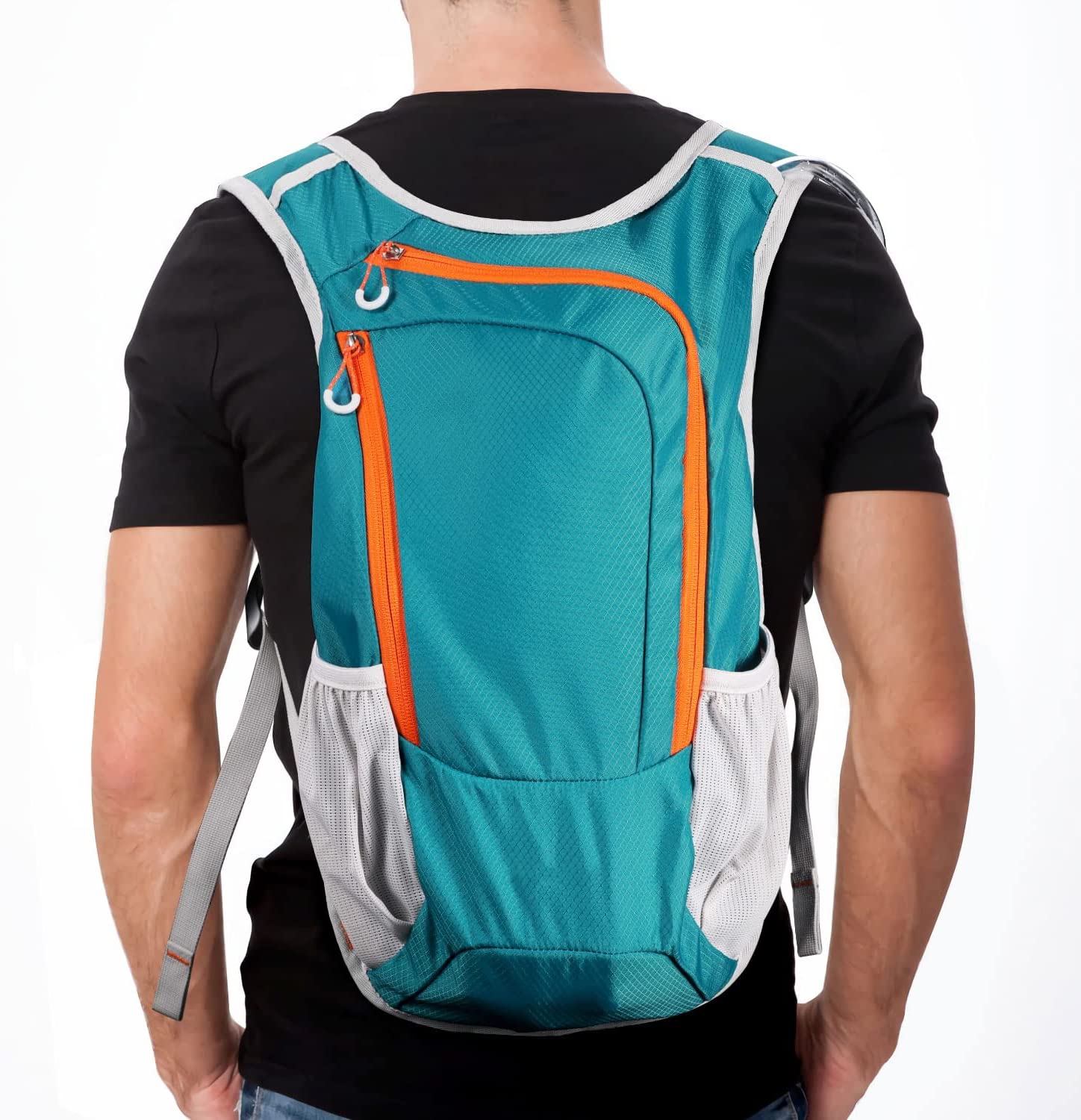 Lightweight and Durable Materials, these hydration packs are designed specifically for road cycling /running/ hiking ,s o that's compact and low-profile so they feel light and stable on your back and won't create a ton of wind resistance ,keep your body functioning at peak performance whether you're training for a marathon or cycling.
The  hydration pack have thick insulated layer ,the insulated bladder compartment keeps your liquid cool or hot for up to 4 hours.alone bladder pocket that is to improve the insulation effect and achieve the separation of dry and wet.
Designed with body mapping technology for efficient ventilation and lightweight comfort. Shoulders, chest, and waist,3 straps are all adjustable for reducing bounce, You'll never lose our balance because of the water load, soft air mesh back speeds up air-flow and makes your back cool.
The hydration bladder is made of upgraded PEVA Material. It is 100% odorless, no plastic taste, safe for drinking. 135 degrees rotatable mouthpiece allows for easy drinking. Auto shut off while the tube is removed, the 2 liter water reservoir will stay filled non-leaking.
---
5. Water Buffalo Road Runner Hydration Backpack - 12L Hydration Pack with 2L Water Bladder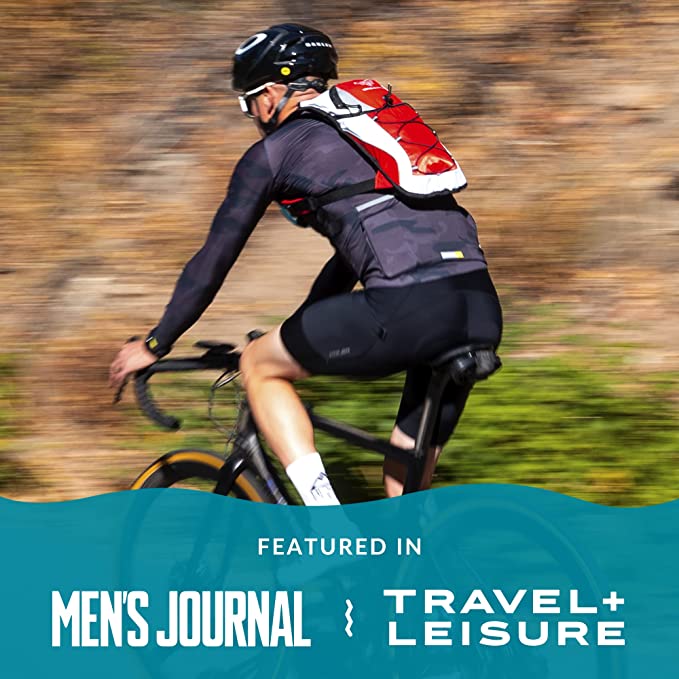 Adventure Awaits You: Go the distance with the help of a Water Buffalo running water backpack. Your water backpack for hiking, running, cycling and biking is designed to keep you hydrated for the road ahead. Also the perfect kids hydration backpack!
Satisfy Your Thirst: Keep fresh, cool water on deck thanks to your insulated hydration backpack and 2L water bladder. Your insulated pocket and tube maintains the temperature for up to 5 hours in your hydration bag.
Lightweight and Comfortable: Fit any essential in your backpack water bottle without overloading yourself. Your water bottle backpack includes a chest strap so you can travel long distances with ease making it the ideal water backpack for biking.
Party Pack: Bring your own festival hydration backpack to your next rave. When you stay hydrated with your rave hydration pack, you make the good times and vibes last even longer.
---
Conclusion
The right hiking backpack with a water bladder can make all the difference in your outdoor experience. Consider the fit and comfort, material construction, size and capacity, bladder system, and price when shopping for a backpack. It's essential to find one that suits your needs and hiking style to ensure a comfortable and successful adventure.
Happy Hiking Biking or Cycling Stay Hydrated!
Check Out Our Relevant Reads: