Heading into the great outdoors for your next camping adventure? Don't forget to pack a reliable camping stove! The right stove can make all the difference in your outdoor cooking experience, allowing you to prepare delicious meals with ease no matter where you are.
However, shopping for a camping stove can be overwhelming, especially if you're new to the hobby or aren't quite sure what to look for. In this blog post, we'll provide you with some helpful tips and tricks to ensure that you find the perfect camping stove for your needs.
What You Should Know When Shopping for a Camping or Hiking Stove
First and foremost, consider the type of camping stove you need. Do you plan on using it in challenging weather conditions or will it mostly be used in fair weather? If the latter is true, then a simple single-burner propane stove should suffice.
These compact and easy-to-use stoves are perfect for beginners and casual camping trips. However, if extreme weather is a possibility windy days/high altitudes then look for stoves with greater stability and durability.
When shopping for a camping stove, pay close attention to details such as BTUs per hour and dimensions so that it can withstand harsher elements while still providing adequate heat output.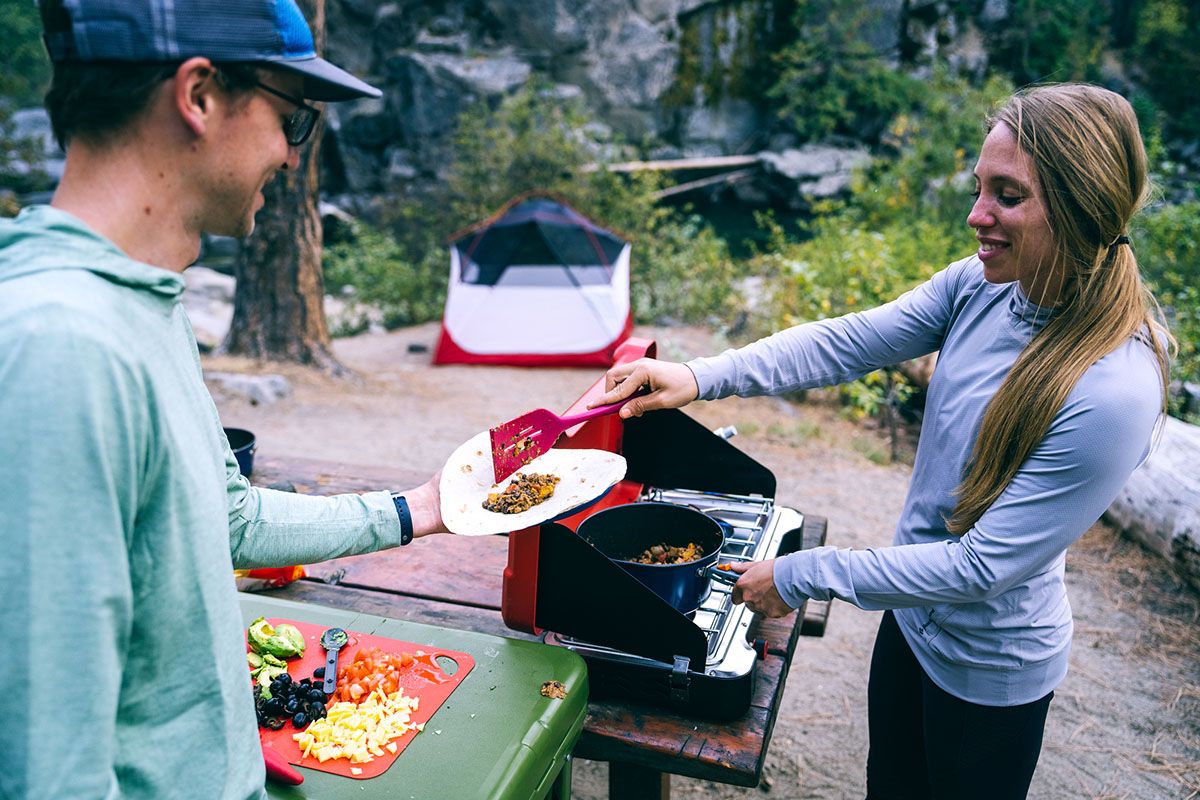 Why Portability is Important When Shopping for Camping Stove
Next up is considering size vs portability when shopping for hiking stoves. Generally speaking, larger camp stoves require some level of assembling and disassembling before and after each use.
If you're willing to trade off some space for convenience, then compact and portable stoves are your best bet. These are perfect for backpackers and hikers who need to keep their gear lightweight and easy to carry. Look for stoves that have foldable legs and can be collapsed into a small, portable size.
What Fuel Type You Should Consider When Shopping for Camping Stove
Another key factor to consider when shopping for a camping stove is the type of fuel it uses. Propane and butane stoves are the most common options, as they are clean-burning and easy to ignite.
However, these fuels can be expensive and may not be readily available in remote camping areas. In such cases, opting for a stove that burns liquid fuel (such as white gas or kerosene) may be a better choice.
Although liquid-fuel stoves tend to be bulkier and heavier than propane stoves, they are often more reliable in cold weather and can be refueled with easily obtainable fuels.
What Type of Foods Will You be Cooking on Your Camping Stove
When selecting a camping stove, it's also important to think about its cooking capabilities. For instance, if you plan on doing a lot of grilling, a stove with a grill attachment may be your best bet.
Alternatively, if you want to cook up soups and stews, a stove with a simmer control feature may be more suitable. Don't forget to consider the size of the cooking surface as well, especially if you plan on cooking for a large group.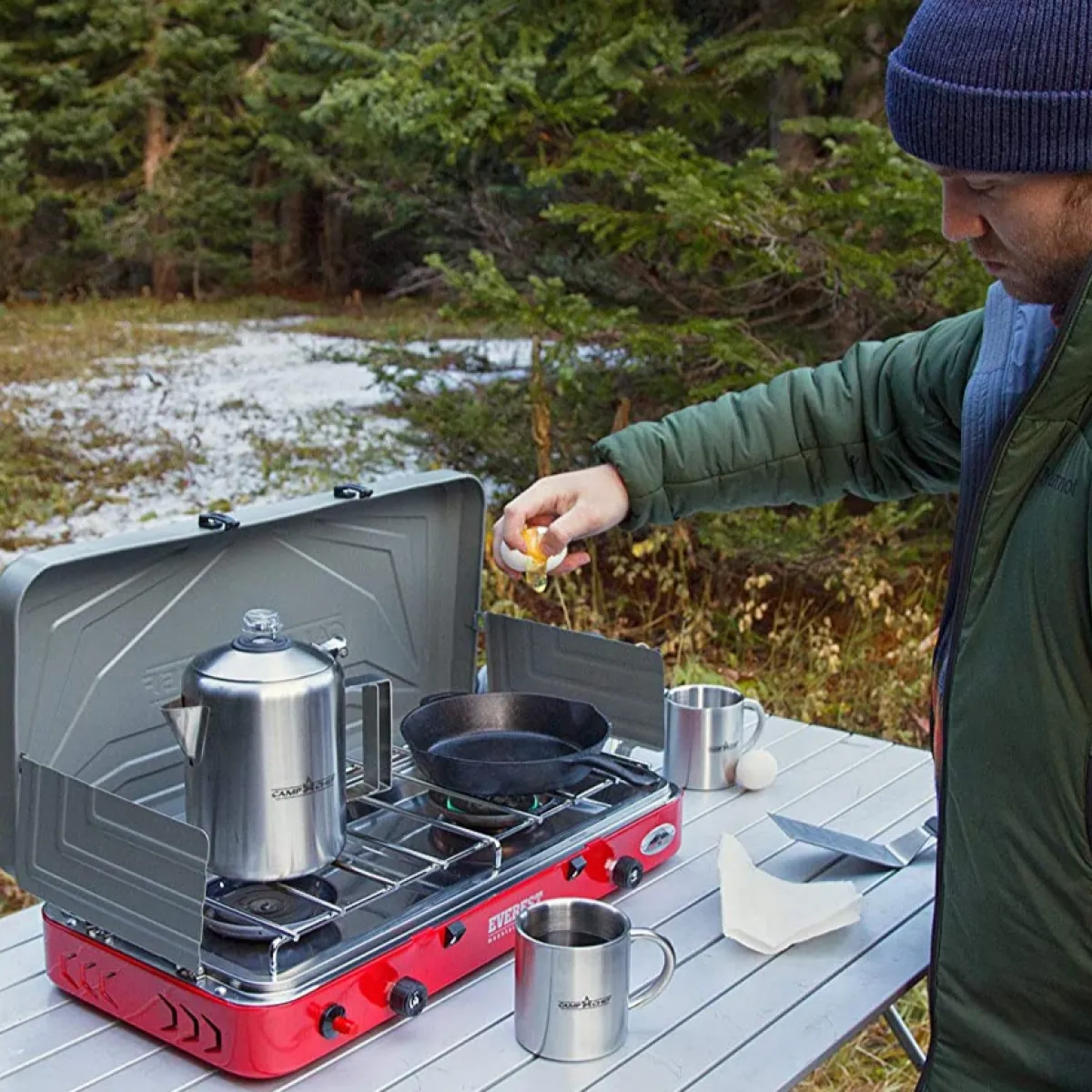 ---
Top 5 Best Camping Stoves on Amazon: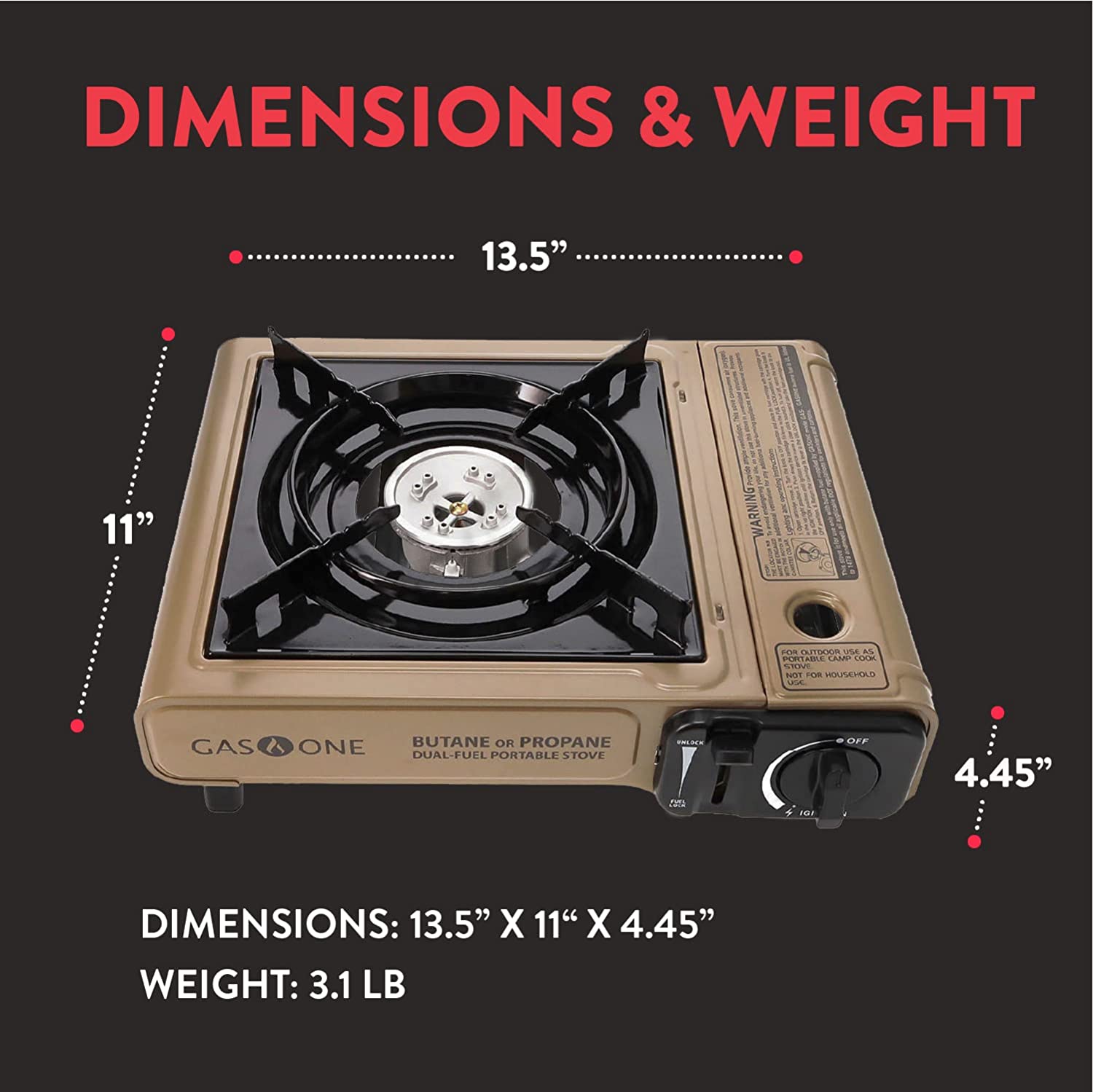 Compatible with both butane and propane fuel operates on a single butane cartridge 8 Oz or a propane cylinder 16.4 Oz propane converter regulator included
Automatic Piezo-Electric ignition that eliminates the use for lighter/matches in order to ignite flame no need for lighters or matches with this stove
Easy to use with adjustable heat dial and automatic piezo-electric ignition
Built in pressure sensor cartridge ejection system and gas flow out off mechanism will eject cartridge when irregular pressure is detected
---
2. Camp Chef PRO90X Three Burner Camp Stove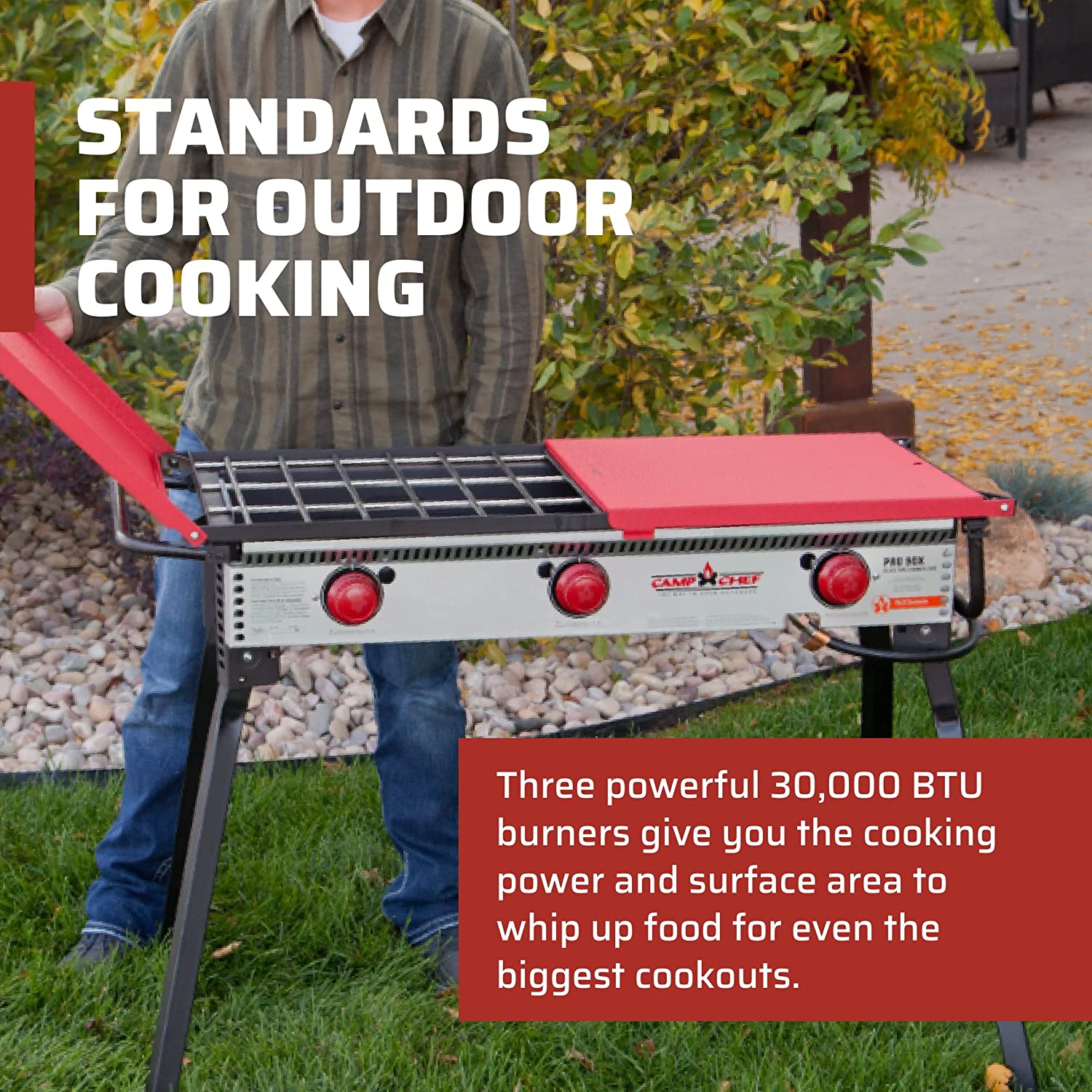 Camp Chef Deluxe 3 Burner Stove (PRO90X)
90,000 BTU Total Output - Matchless Ignition - 16" x 38" Cooking Grate
Three powerful 30,000 BTU burners give you the cooking power and surface area to whip up food for even the biggest cookouts. You can use multiple 16" accessories at once: a pizza oven on one side with a griddle on the other, a Dutch oven on the right, and a BBQ box on the left the possibilities are endless.
A three-sided windscreen and matchless ignition make it easy to cook on the Pro 90X wherever you are, whether that's the campsite or the tailgate party.
Newly designed features like folding side shelves, built-in leg levelers, and easy folding legs make your cooking experience smoother and easier than any other cook system on the market. You'll wonder how you ever cooked on anything else. Get yourself the Pro 90X today.
---
3. Coleman Gas Camping Stove  Triton Propane Stove 2 Burner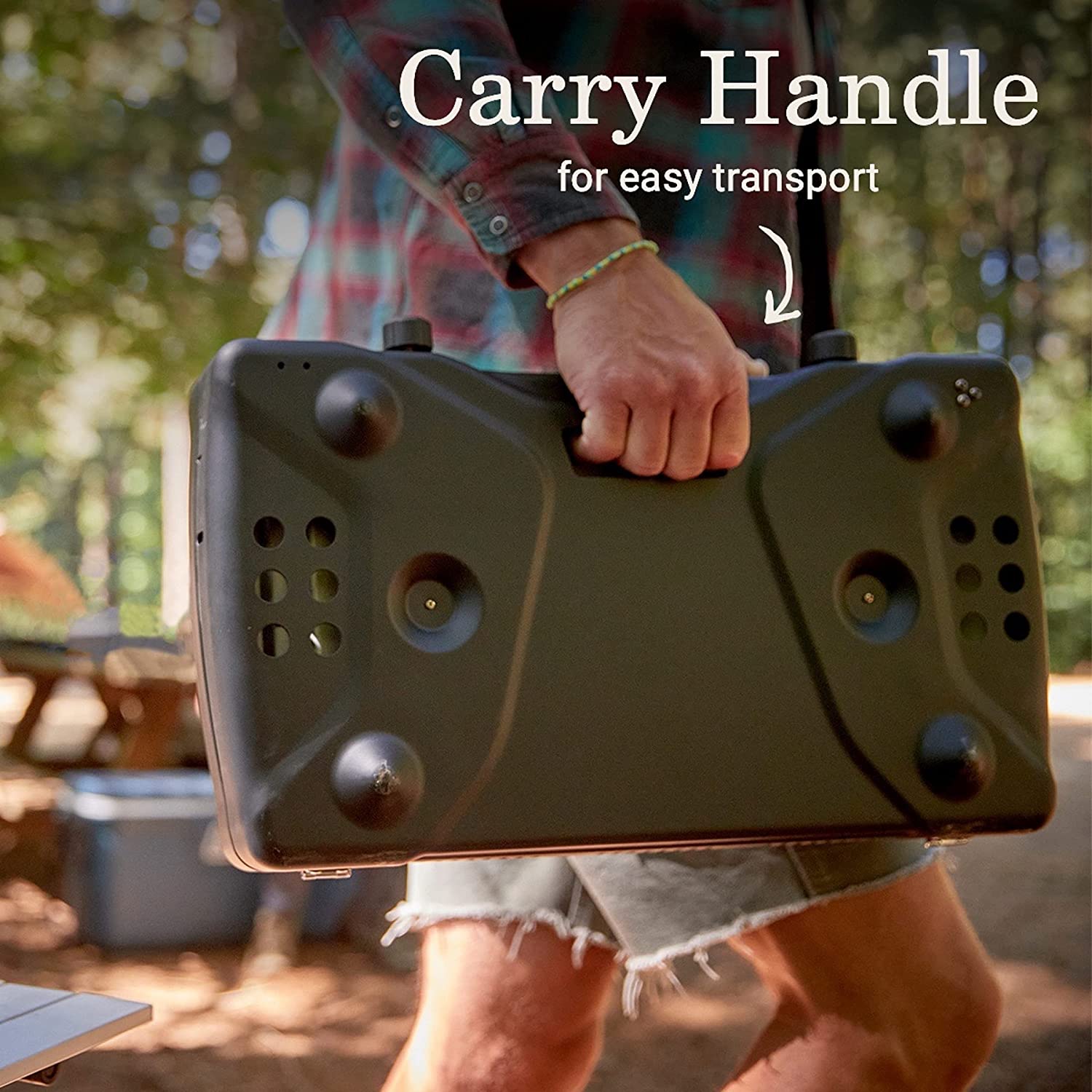 Easy addition to the campsite, picnic, roadside, and more
Help shield and protect burners from wind
Easy to open and keeps the stove closed when not in use
Durable, chrome-plated grate is removable for easy cleanup
For precise temperature and simmering control of two independently adjustable burners
22,000 total BTUs of cooking power
Fits 12-inch and 10-inch pan
Up to 1 hour on high on one 16 oz. propane cylinder
---
4. Coleman Gas Stove Portable Bottletop Propane Camp Stove with Adjustable Burner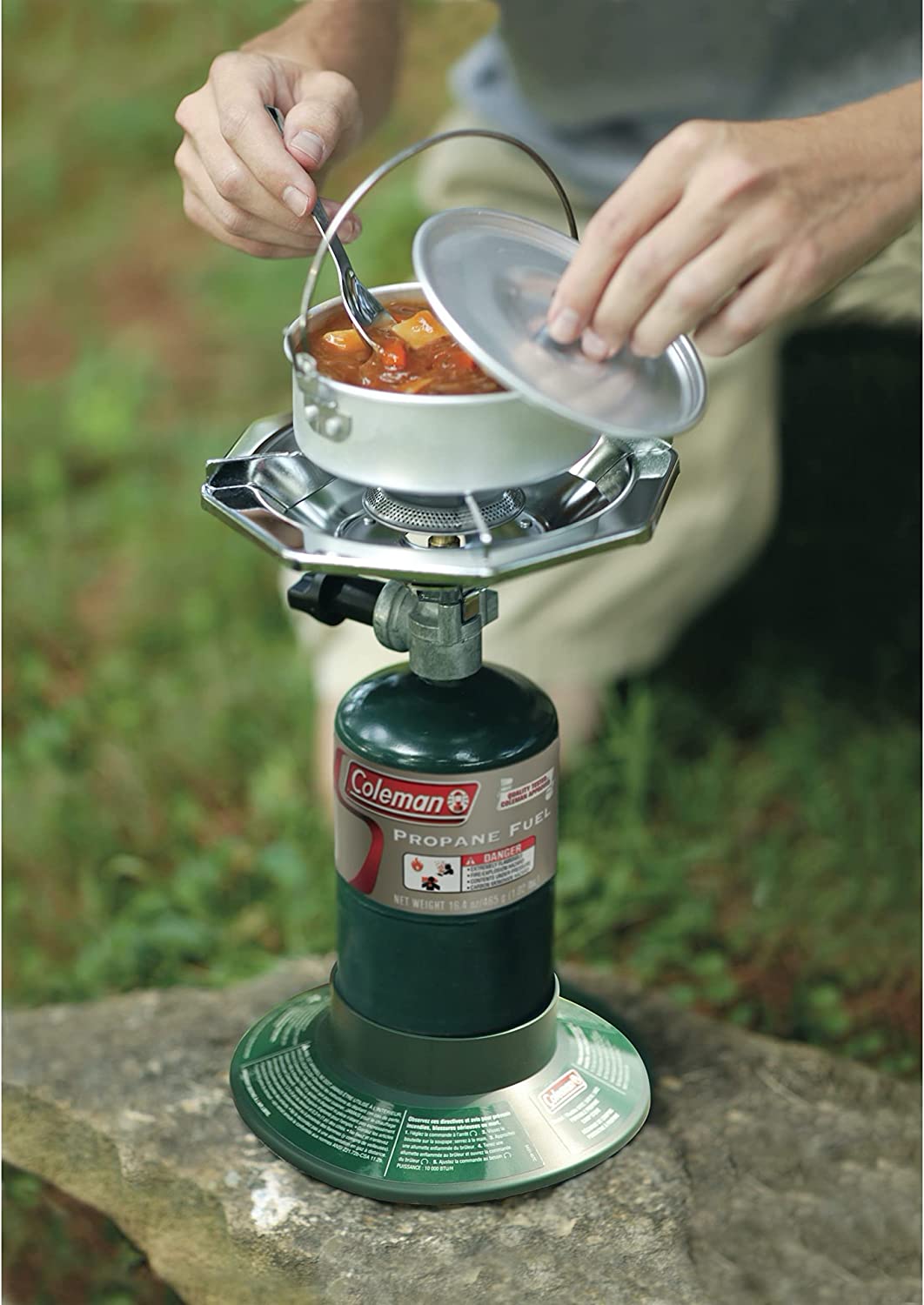 When you're looking for a compact stove to take on the trail, pack the Coleman Bottle Top Propane Stove. The cooking surface fits an 8-in. pan above a fully adjustable burner that delivers up to 10,000 BTUs of cooking power. The
Perfect Flow technology will keep the heat steady, and you'll use less fuel too thanks to the Perfect heat technology. Wind baffles help shield your flame from the wind so the most heat possible goes into making your meal. When you're ready to leave camp, the burner and base easily separate from the propane bottle for compact packing.
Up to 10,000 total BTUs
Pressure control for consistent performance, even in extreme conditions
More efficient cooking with less fuel
For precise temperature control; fits an 8 inch pan
Shield burner from wind for maximum heat
Burner and base separate from propane bottle for compact storage
Up to 2.5 hours on high on one 16.4 ounce propane cylinder
---
5. Camping Stove Wood Stove Stainless Steel Portable Stove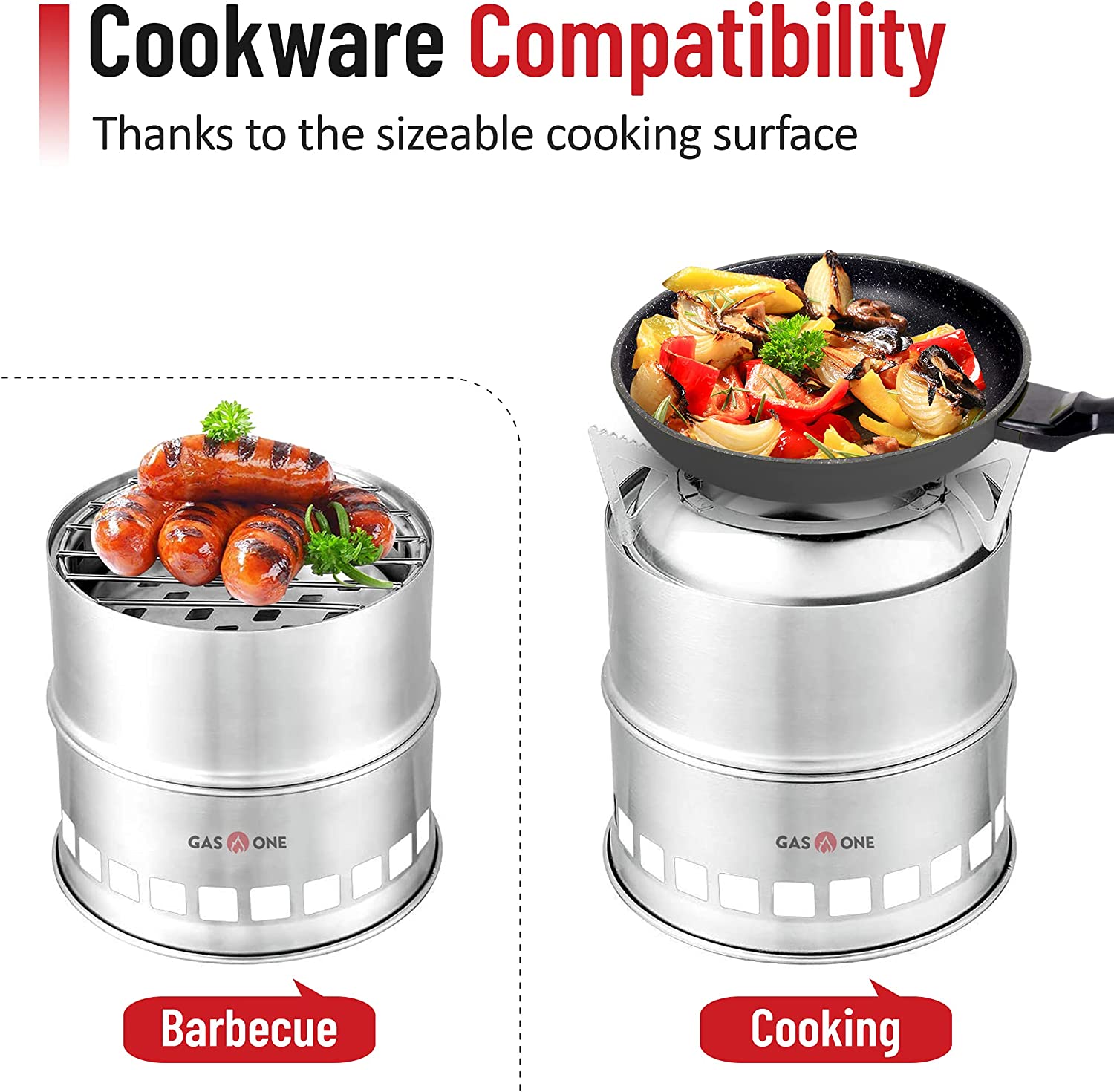 The camping stove is made of stainless steel, and edges are not sharp and is built to last long even under heavy weight or high heat. Oven all made of stainless-steel materials, easy to carry, easy to clean
This camping stove made of durable stainless steel. The windproof serrated cross stand offers a stable platform for your cookware and increases heat contact
Cook a meal using twigs, branches, leaves, or alcohol. Say goodbye to heavy, costly, polluting petrol fuels
With no fuel canisters or alcohol needed, we'll be leaving no chemical emissions behind. The camp stove use branches, leaves, woods as fuel which is easy to get anywhere
You can also barbecue anytime and anywhere outdoors. Suitable for camping, hiking, backpacking, picnic, barbecue, outdoor survival and adventure.
---
Conclusion
In the end, there is no one-size-fits-all solution when it comes to shopping for a camping stove. It's all about finding the right balance between stability, portability, fuel efficiency, and cooking capabilities.
By taking the time to research your options and consider your specific needs and preferences, you'll be able to choose a stove that you can rely on for all your outdoor cooking adventures. So, get out there and start exploring the great outdoors with the perfect camping stove in tow, you're sure to have a fantastic time!
Happy Camping Enjoy Your Camping Cooking Stove and Meals!
Check Out Our Relevant Reads: