Valentine's Day is upon us to start thinking about gifts for our loved ones. If you have a chef in your life, then you know how important it is to find the perfect gift that will make your time in the kitchen even more enjoyable.
To help you out, we've selected 17 of the best Valentine's gift ideas for the chef in your life. From cookware and knives to food storage and accessories, there's something for everyone on this list. So take a tour and see which one is most appealing to your favorite foodie.
Best Cookware Gifts for the Chef in Your Life
This set is built to last with a hard titanium reinforced, scratch resistant and toxin free nonstick interior. The Thermo Spot indicator lets you know when the pans are preheated and ready to go, so you can get cooking right away. Plus, the sleek design is sure to complement any kitchen. So why wait? Get the T-fal Ultimate Hard Anodized Nonstick 17 Piece Cookware Set today! Now at $172
The Everdure CUBE Portable Charcoal Grill is the perfect grill for any occasion. It is lightweight and has cool-to-touch handles, making it easy to transport. The built-in heat protection shield makes it the perfect tabletop charcoal grill, tailgating grill, RV grill, or travel grill.
The all-in-one design includes an integrated storage tray for accessories or food and a bamboo cutting board to prepare meat, fish, veggies & more. Two safety latches fasten all of these items into one small portable grill. Get Yours Today at Amazon Best Price $197
This mixer is built with durability and lasting performance in mind, with a metal construction and 67 touchpoints around the bowl for consistent mixing results. The 3.5 quart stainless steel bowl is perfect for smaller batches, and is dishwasher safe for easy clean-up.
The tilt-head design makes it easy to add ingredients and the head can be locked in place while mixing. With all the same power as the Classic Kitchenaid Stand Mixer, but weighing less and taking up less counter space, the Artisan Mini Plus is a great choice for any baker! Amazon
Bake up something delicious with this Amazon Basics 6-Piece Nonstick, Carbon Steel Oven Bakeware Baking Set. This set includes a 9 x 5-inch loaf pan, 2 round 9-inch cake pans, a 12-cup muffin pan, a 13 x 9-inch roast pan, and a 13 x 9-inch baking sheet.
The heavy-weight steel construction ensures thorough, even heating, while the nonstick coating makes for effortless food release and easy cleaning. The bakeware is oven-safe to 428 degrees F and is hand washing recommended. Part of the Amazon Basics nonstick bakeware collection. Deal $25 Buy Now
Who doesn't love the taste of a roasted marshmallow straight off the campfire? Now you can bring that same fun indoors with the Nostalgia Indoor Electric Stainless Steel S'mores Maker with 4 Compartment Trays. This unit is built with safety in mind, featuring an electric flameless heater that requires nothing but an electrical outlet to start making perfect golden brown s'mores.
Included 2 stainless steel roasting forks, you can make s'mores with friends and keep your hands a safe distance from the heat. The unit is also easy to clean, with a durable stainless steel base and easy-to-disassemble trays. So bring the outdoors in and enjoy some delicious s'mores any time of year! Get It Now at $29
Welcome your guests in style with the SMIRLY Bamboo Cheese Board and Knife Set. This large charcuterie board comes complete with a knife set, making it the perfect way to serve a variety of meats, cheeses, crackers, veggies, fruits, and more. With its beautiful wood construction and handy knife set, the SMIRLY Bamboo Cheese Board and Knife Set is a must-have for any host or hostess.
Amazon $39
Corelle has been making high-quality dinnerware for over 50 years, and this 18-piece set is a great example of their craftsmanship. The triple-layer glass plates and bowls are chip and crack resistant, making them a durable choice for your table. This set is also lightweight and easy to handle, which is perfect for busy families or anyone who likes to entertain.
The sleek white design will match any décor, and the low-maintenance nature of the dishes makes them a breeze to care for. Whether you're looking for everyday dinnerware or something special for hosting, this set from Corelle is sure to impress. Serve your guests in style get this set at Amazon for $59
If you're looking for a top-quality knife set that will make light work of any kitchen task, look no further than the Yatoshi 5 Knife Set. This professional chef's knife set includes an 8in chef knife, 7in Santoku knife, 5in Santoku knife, utility knife, and paring knife, all made from high-carbon Cr17 stainless steel.
The blade on each knife is precision-honed to a razor-sharp edge, making them ideal for chopping, slicing, and dicing. A beautiful wave pattern on the blades is not only eye-catching, but also provides a superior level of grip and control. So whether you're a professional chef or a home cook who loves to experiment in the kitchen, the Yatoshi 5 Knife Set is the perfect choice. At Amazon for $97
This premium 15-piece set includes all the essentials for any kitchen, from slotted turners and ladles to flexible spatulas and basting brushes.
Each piece is made with high-quality silicone and stainless steel, so you can rest assured they won't bend, break or rust. The silicone handles are also heat-resistant, so you'll never have to worry about scalding your hands while cooking and they're dishwasher safe for easy cleanup.
Invest in a kitchen utensil set that will make your life easier and help you create delicious meals for years to come. Order the Silicone Cooking Utensil Set from Umite Chef today $29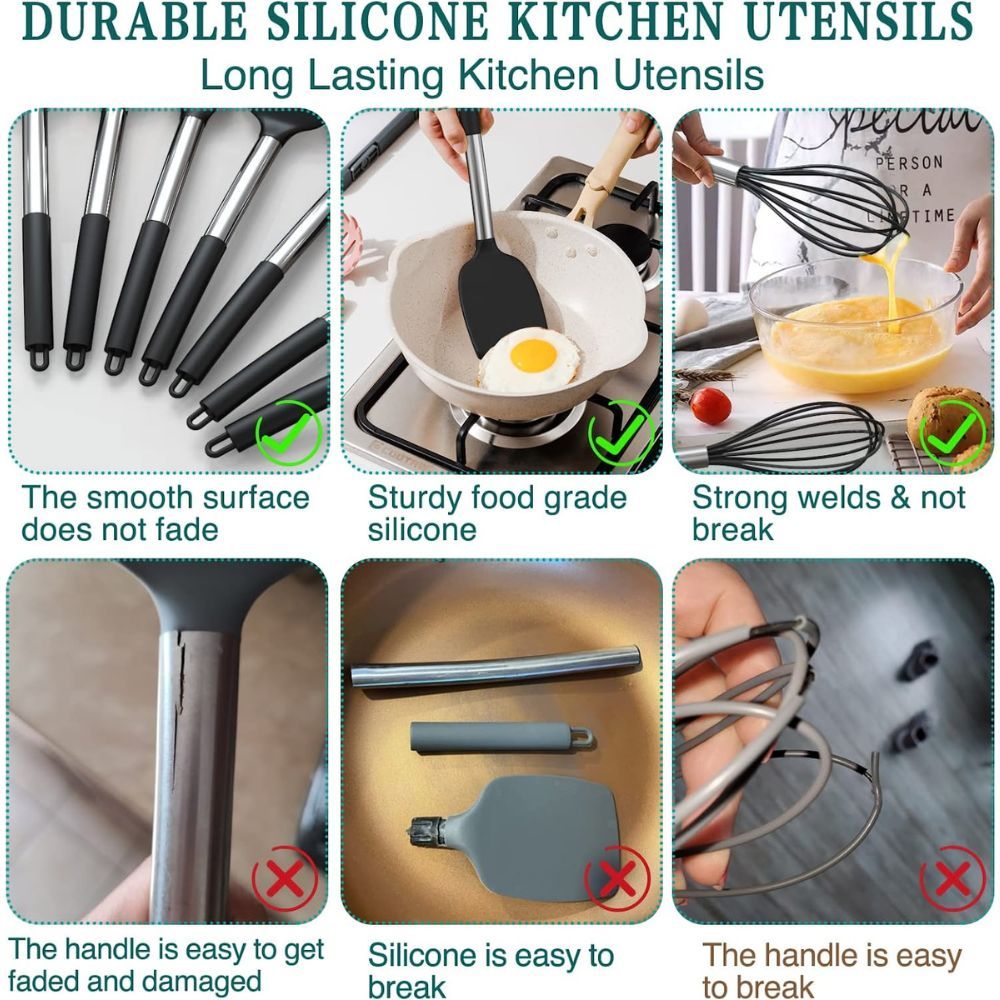 This large-capacity roaster oven uses circulating water to evenly cook your turkey no more basting required! Plus, its unique visible lid design means you can check on the turkey without opening the lid and releasing heat, making it ideal for novice cooks. So why not give the Sunvivi 24qt Turkey Roaster a try for your holiday feast? You and your guests will be glad you did! Amazon $119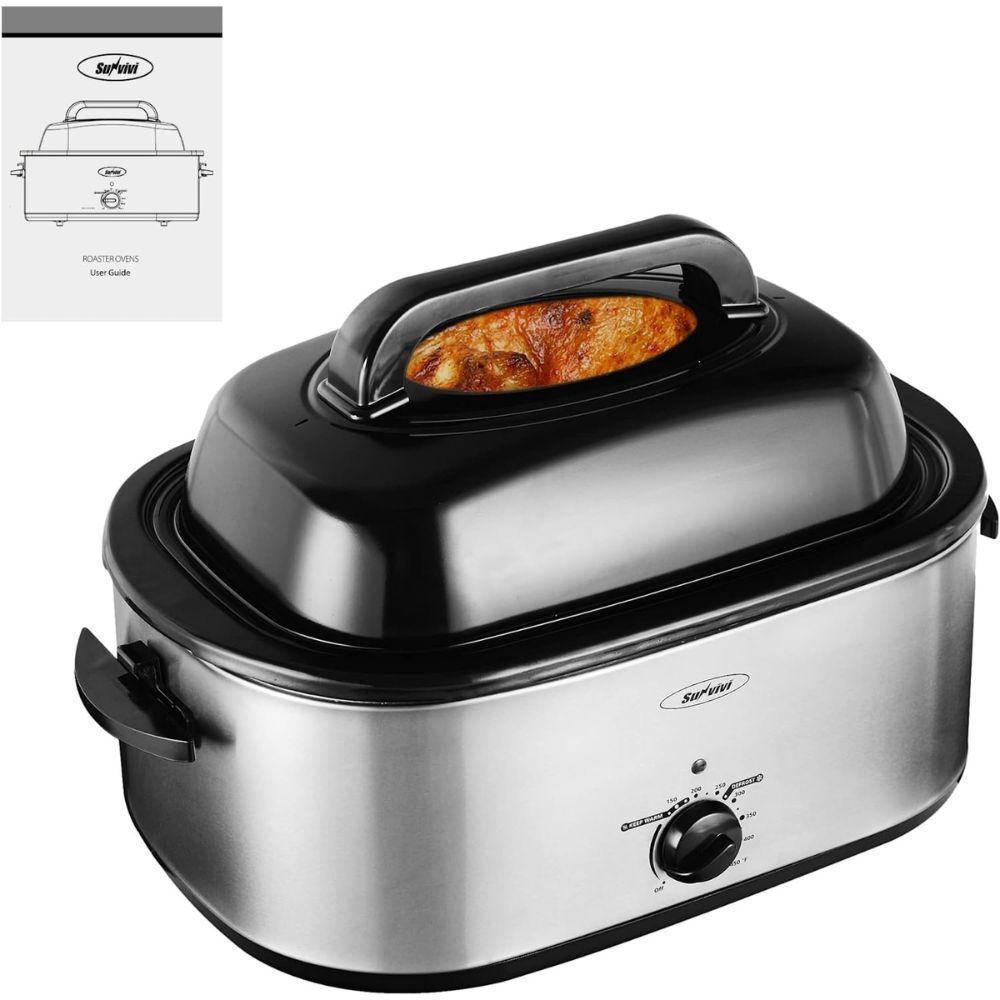 The Cuckoo CR-0675F Micom Rice Cooker is a versatile multi-functional kitchen appliance that can make anything from oatmeal to quinoa. With 13 different menu options, it takes the guesswork out of cooking perfect rice every time.
The large 12-cup cooked capacity is perfect for small family gatherings or entertaining guests. This rice cooker features user-friendly digital controls, a modern LCD display, and Fuzzy Logic technology that ensures perfect results every time. The nonstick inner pot is durable and easy to clean, and the auto-clean function steam cleans the interior of the pot for hassle-free maintenance. Now on Amazon for $93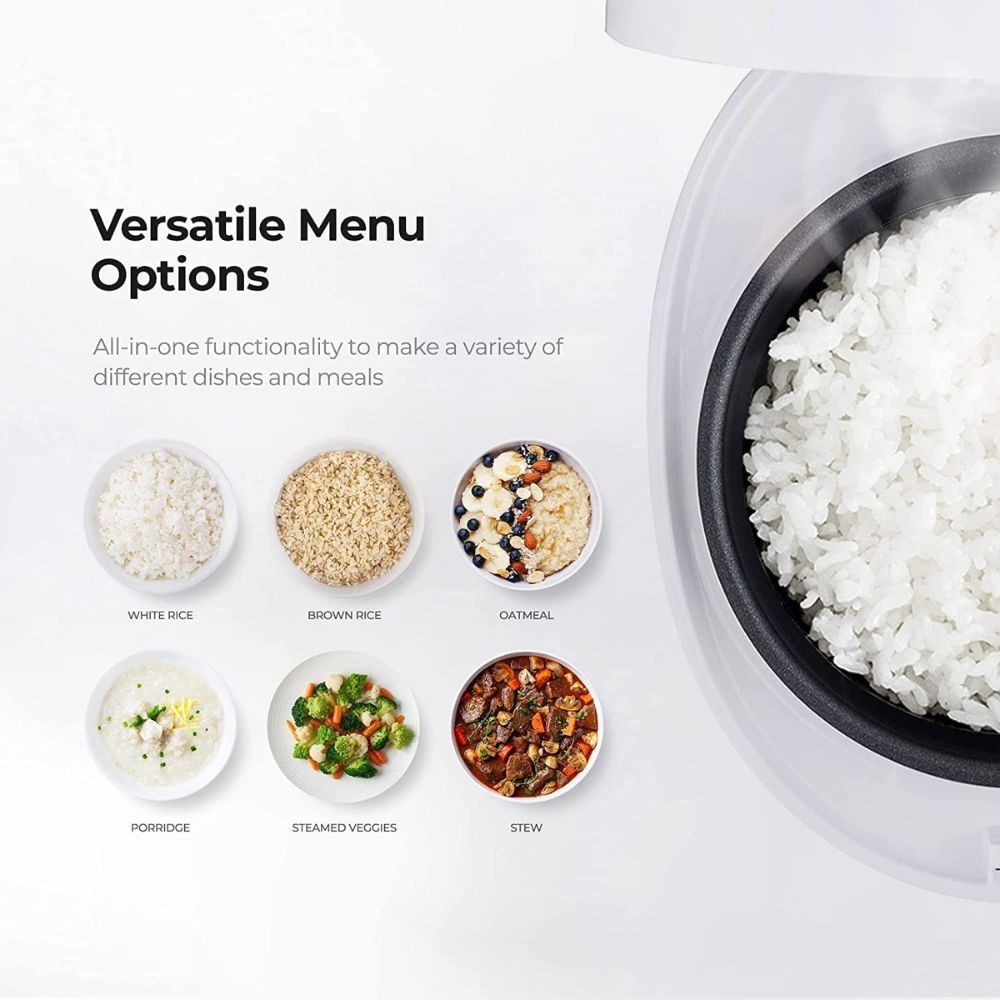 With the Cosori Pro II Air Fryer, you can enjoy your favorite foods faster and crispier than ever before. This new and improved air fryer features customizable cooking functions, an enhanced heating element, and an optimized structural design to bring you faster and more delicious meals.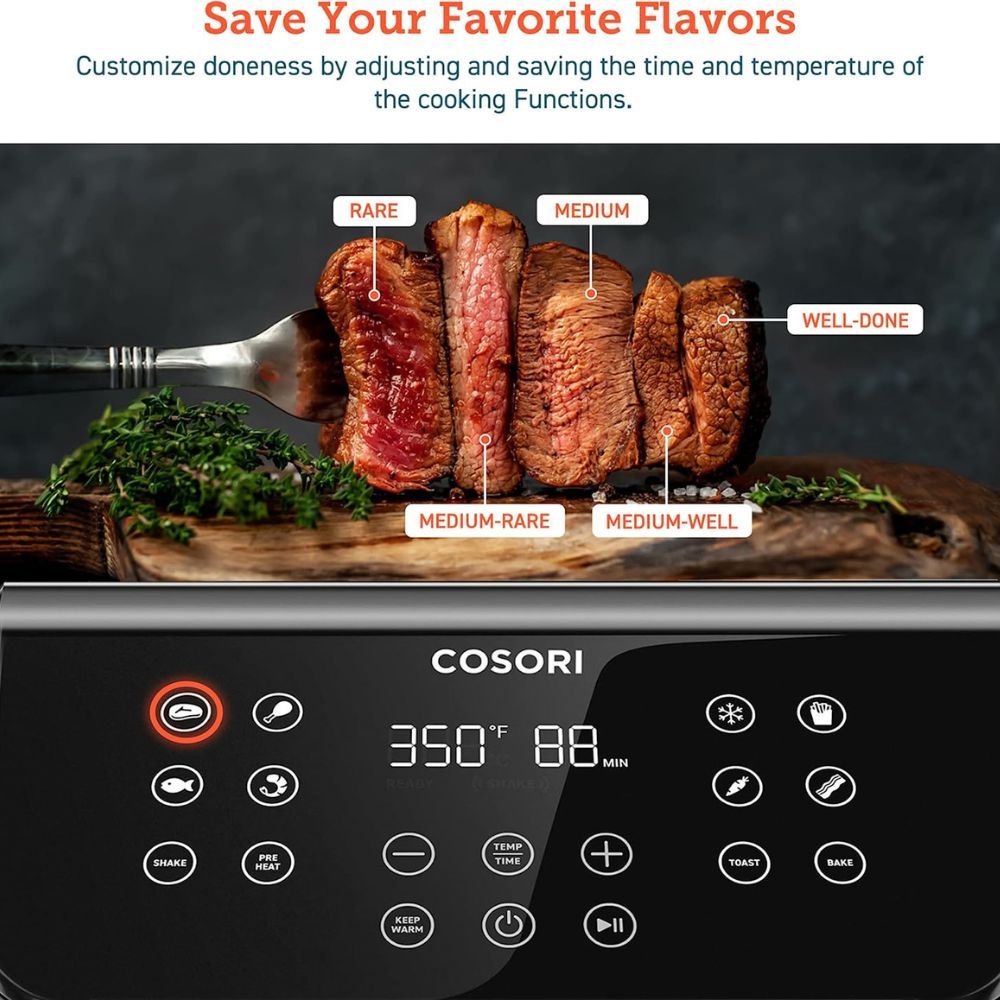 The Pro II also comes with 12 one-touch cooking functions for perfectly cooked steak, chicken, seafood, shrimp, bacon, frozen foods, french fries, vegetables, toast, and more. With the custom Shake Reminder function, you can make sure your food is perfectly seasoned every time. Get Yours Here $104
If you love pizza, then you need an Ooni Karu 16 Pizza Oven in your life! This innovative oven can reach up to 950°F / 500°C in just 15 minutes, so you can enjoy fresh, delicious pizza in 60 seconds flat.
The fully insulated oven body and mounted digital thermometer give you complete control over the cooking process, ensuring perfectly cooked pizza every time. So fire up the grill and invite your friends and family over for a fun-filled night of pizza making in the backyard! For limited time only on Amazon for $799
If you love to cook but hate all the prep work, then you need the Fullstar Vegetable Chopper Spiralizer Vegetable Slicer Onion Chopper. This 7-piece set includes everything you need to quickly and easily chop, slice, and dice vegetables. With 4 interchangeable blades, you can julienne, chop, and slice vegetables with ease.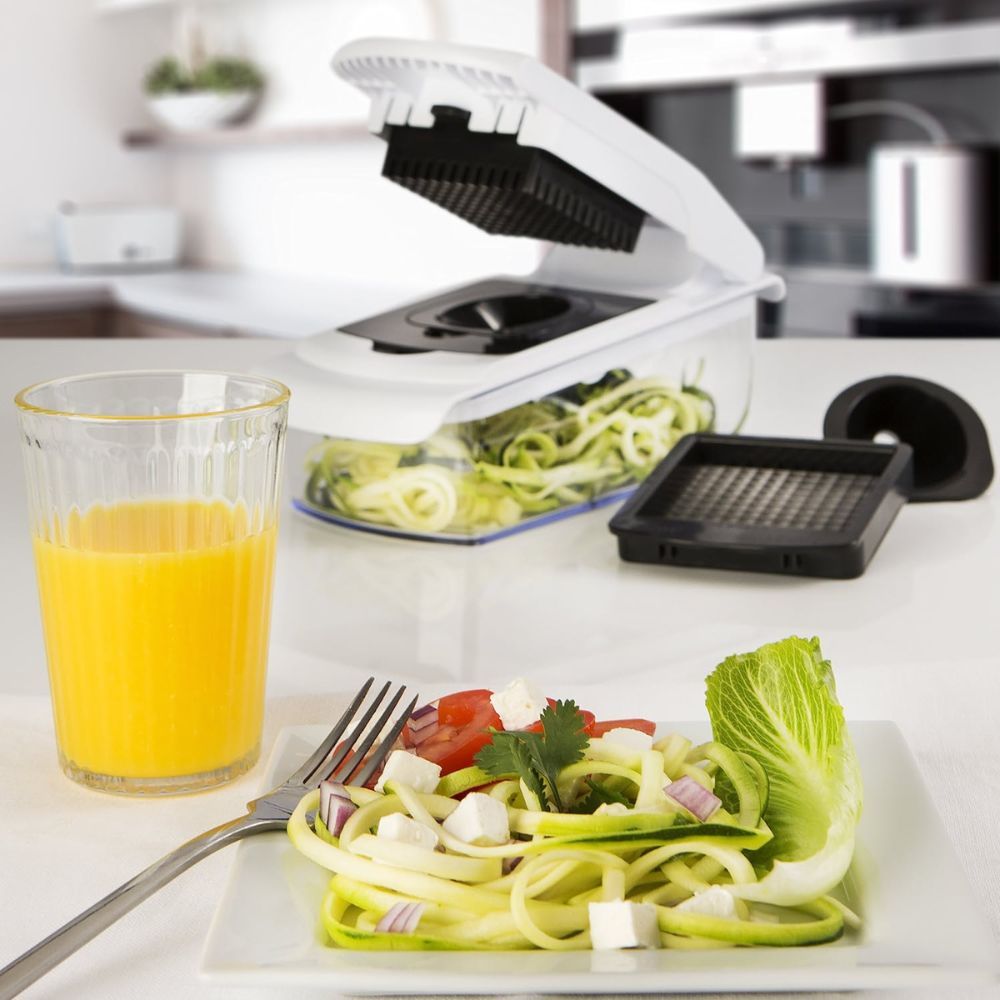 The built-in chop lid lets you cut foods directly into the 1.2L collection tray without the mess of a knife and cutting board. The storage container lets you hold prepared vegetables in the Fullstar Vegetable Cutter until you are ready to begin cooking. This kitchen tool is destined to become your new favorite—it's that easy to use! Shop on Amazon for $29
Introducing the Ninja BN601 Professional Plus Food Processor- perfect for home cooks who want restaurant-quality results. This powerful food processor features a 1000-peak watt motor that can handle even the toughest ingredients with ease.
With 4 versatile functions and 3 speed settings, you can chop veggies, shred cheese, make sauces and doughs, and so much more- all at the touch of a button! The possibilities are endless with this versatile and powerful food processor in your kitchen.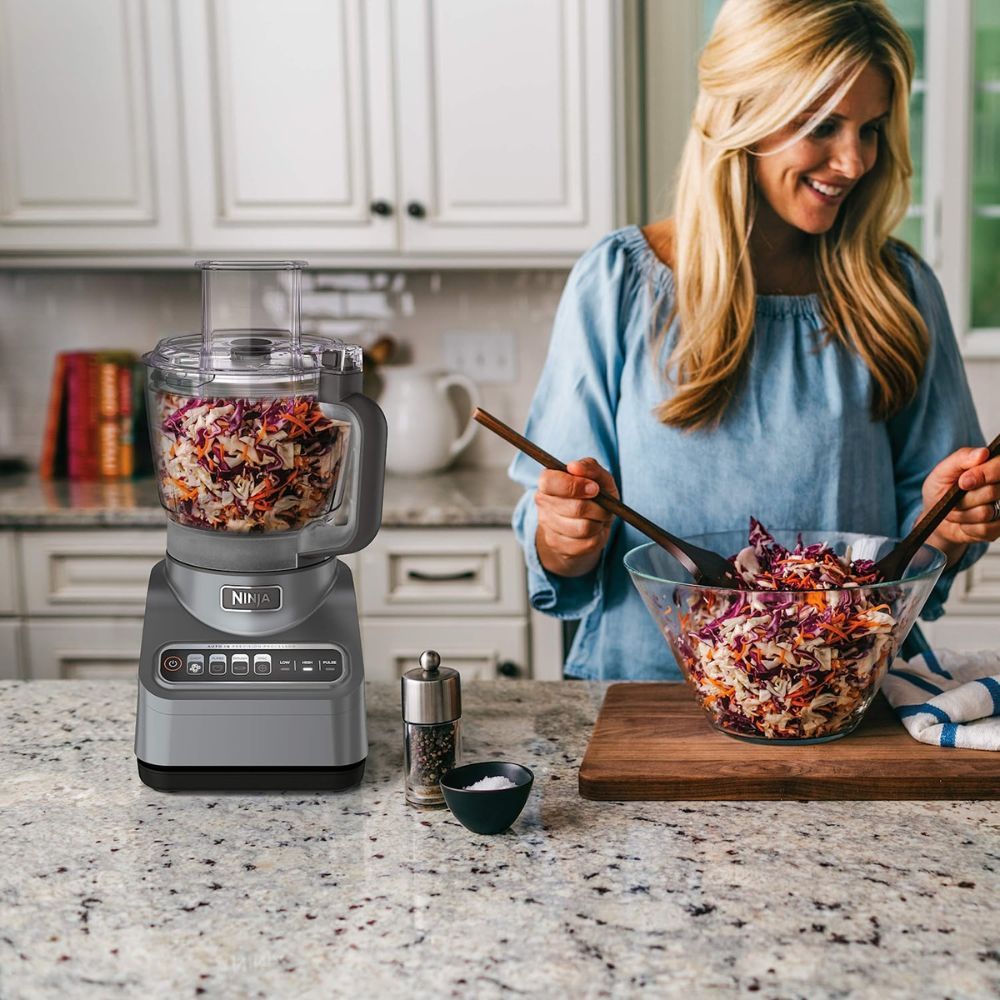 Featuring dual-speed operation and a large feed chute, this juicer is perfect for anyone who wants to enjoy healthy, homemade juices without any hassle.
The dual-speed operation of the Mueller Juicer allows you to use it for a variety of fruits and vegetables – from softer fruits like oranges and apples to harder veggies like carrots and celery. Extra-large feed chute, you can avoid spillage and make quick work of juicing large quantities of produce. Best of all, the Mueller Juicer is easy to clean and assemble, so you can enjoy fresh juice anytime, without any fuss.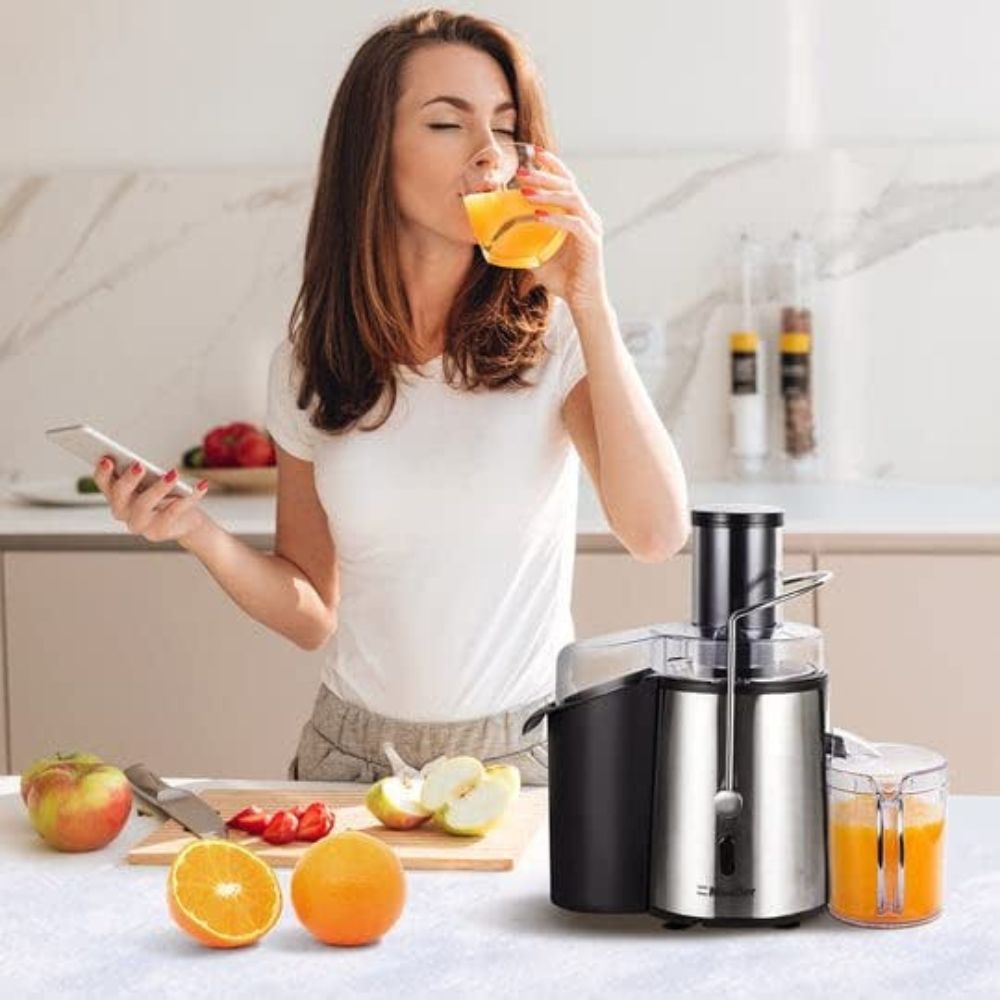 This machine is designed to deliver superior crust, color, and texture, with 12 preprogrammed menu options that make it easy to use. You can choose from light, medium, or dark crust shades, and the bread pan is removable for easy cleanup.
The lid has a viewing window so you can monitor the process, and the interior light lets you check on the bread as it bakes. The 13-hour delay start means you can have fresh bread anytime! Get Your Machine Here for $129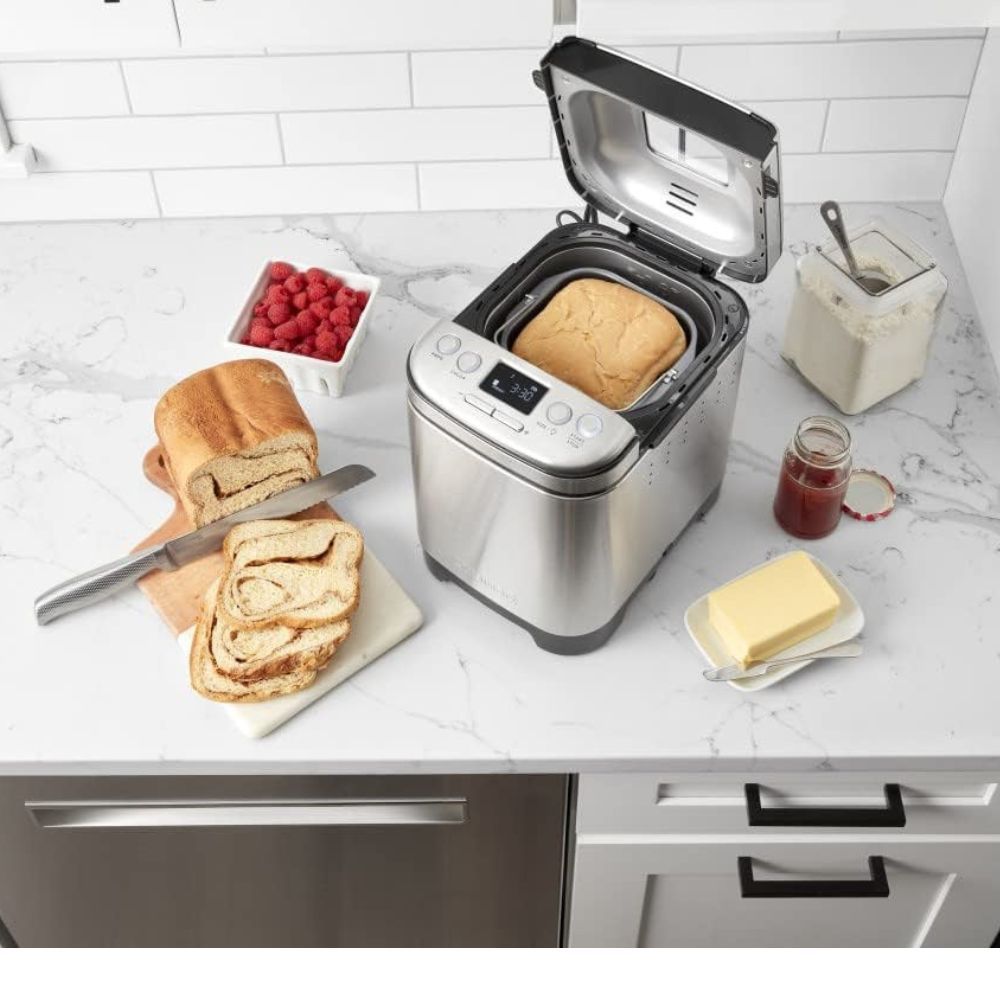 Conclusion
I hope you found the perfect Valentine's gift for your chef at home and show him or her how much you appreciate their food by giving them one of these kitchen cooking items in our list.
Thank You for Stopping by at Our Blog!
Happy Shopping!