If you love being outdoors and engaging in physical activities, then you're already on the right track to a happier and healthier life. And if you're looking for an exciting way to blast that stubborn belly fat away and get into great shape, then look no further than mountain biking.
Not only is it a thrilling adventure that lets you explore new trails and landscapes, but mountain biking also provides a range of health benefits that can help you transform your body and mind. So, let's dive into how mountain biking can help you shed those extra pounds, and why it's one of the best ways to get fit today.
What are the Benefits of Mountain Biking
One of the biggest benefits of mountain biking for weight loss is the full-body workout it provides. Unlike traditional cycling, mountain biking involves changing terrain, which challenges different muscle groups in your body.
Going uphill demands leg muscles, while downhill riding engages the arm, shoulder, chest, back, and abdomen muscles. This variation in the riding experience helps you work out your entire body while enjoying a fun and thrilling workout.
Another significant benefit of mountain biking is that it's a form of moderate-intensity aerobic exercise. Research shows that moderate-intensity exercise is the most effective way to lose belly fat and promote healthy weight loss.
When you engage in moderate-intensity activities like mountain biking, you'll be burning calories and fat while also improving your overall cardiovascular health.
Beyond the physical benefits, mountain biking can also be a great way to boost your mental health. Studies have shown that exercising outdoors, especially in natural settings like mountains, forests, and lakes, can have a positive impact on mood and well-being.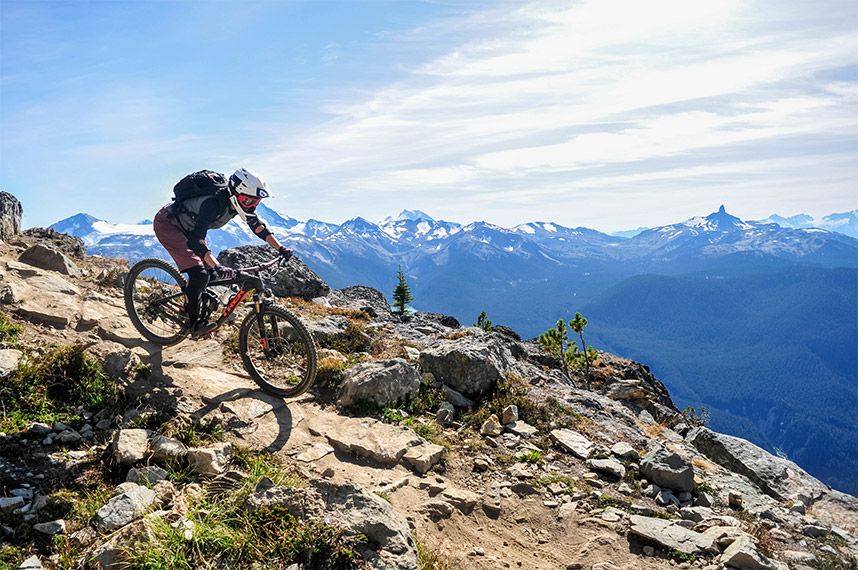 When you're mountain biking, you get to enjoy the fresh air, beautiful scenery, and a sense of adventure, all of which can help reduce stress levels and improve mental clarity.
If you're someone who loves interval training, then mountain biking is perfect for you. The uphill and downhill trails create natural interval training that challenges your body in different ways.
This type of training is not only fun but also incredibly effective in burning calories and boosting your metabolism. Additionally, interval training helps your body build and maintain muscle, which is essential for reducing belly fat and promoting overall fitness.
Lastly, mountain biking is a great way to build up your endurance and keep your body moving in different ways. As you continue to ride more and more challenging trails, you'll find that your stamina and strength improve, and you'll be able to tackle tougher tracks without feeling exhausted. This kind of improvement in endurance is excellent for overall health and well-being, and it can also help you take on new physical challenges in the future.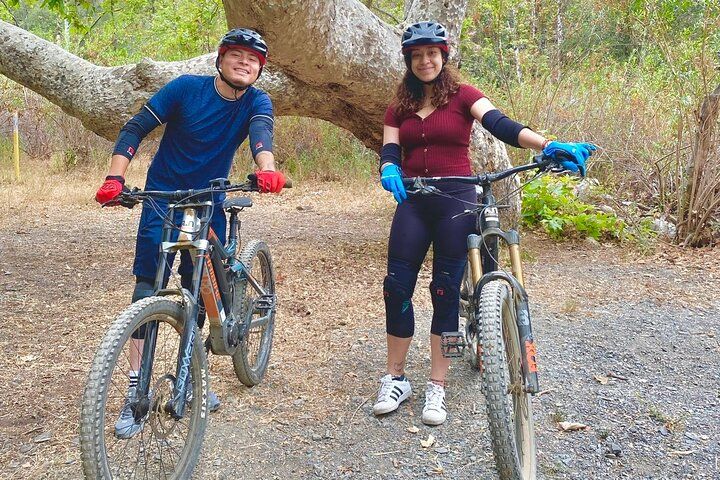 What You Should Know Before Buying a Mountain Bike
When it comes to buying a mountain bike, there are various factors that you should consider. The first thing is to identify your needs and preferences. You will have to decide what type of riding you plan on doing: cross-country, all-mountain, downhill, or enduro. This will help you narrow down the features available and make sure that you get the best possible bike for your needs.
The next important factor is frame material. There are many materials used for mountain bikes such as steel, aluminum, carbon fiber, and titanium. Steel frames are one of the toughest and cheapest options but they can be heavy due to the extra weight of their components.
Aluminum offers strength at a lighter weight compared to steel but might not provide as much vibration dampening unless designed with specific geometries or parts like suspension links/pivots etc.. Carbon fiber is a strong yet lightweight material that also provides good vibration dampening depending on its layering design; however, it usually translates into more expensive choices when in comparison with other materials mentioned above.
Lastly titanium frames offer a great combination of lightness and strength while remaining durable; although this usually results in higher prices than those made from other materials like aluminum or steel. Considering how much constructional know-how goes into building these frames alone makes them worth every penny spent if done correctly!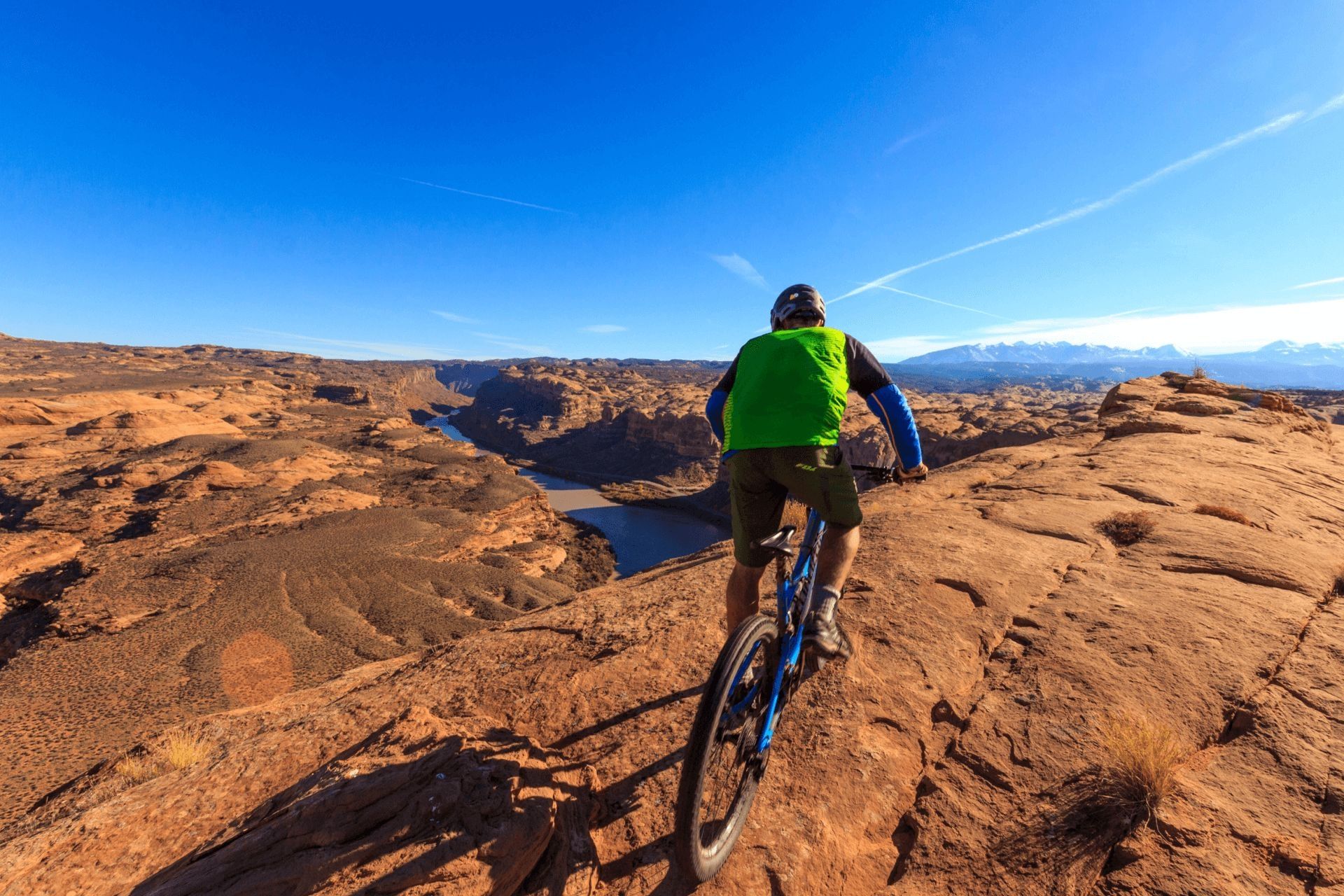 Choosing components such as wheelsets (tires & rims), drivetrain (crank arms & chainrings), and brakes (disc brakes & levers) alongside suspension systems (forks & shocks) requires researching own particular requirements in a little bit more detail before taking any decisions as these can vary greatly according to personal preferences!
s an example some riders prefer tubeless tires over traditional ones because they don't require inner tubes resulting in reduced rolling resistance; thus providing faster speeds overall throughout long distances measurements!
Similarly, hydraulic disc brakes tend to have higher stopping power than mechanical disk brake systems making them ideal for high-speed descends where every second counts!
All these differentiations can often feel overwhelming so always look up reviews online and ask around friends who have mountain bikes already purchased before committing yourself too much financially!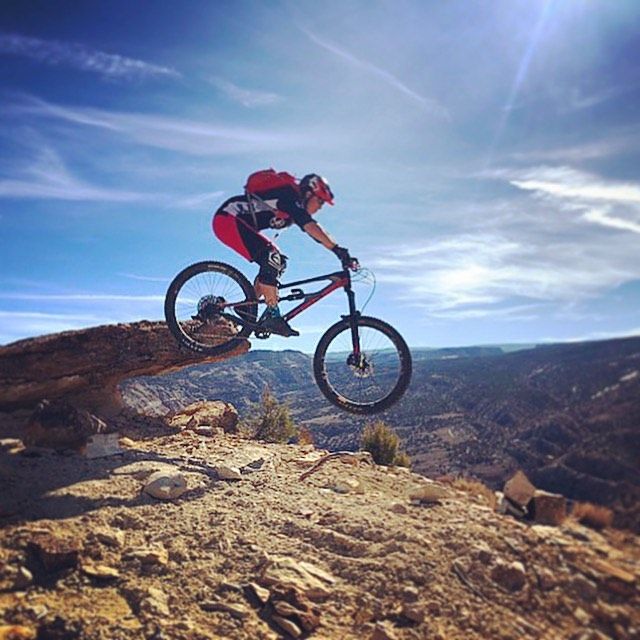 ---
Top 5 Best Mountain Bikes on Amazon: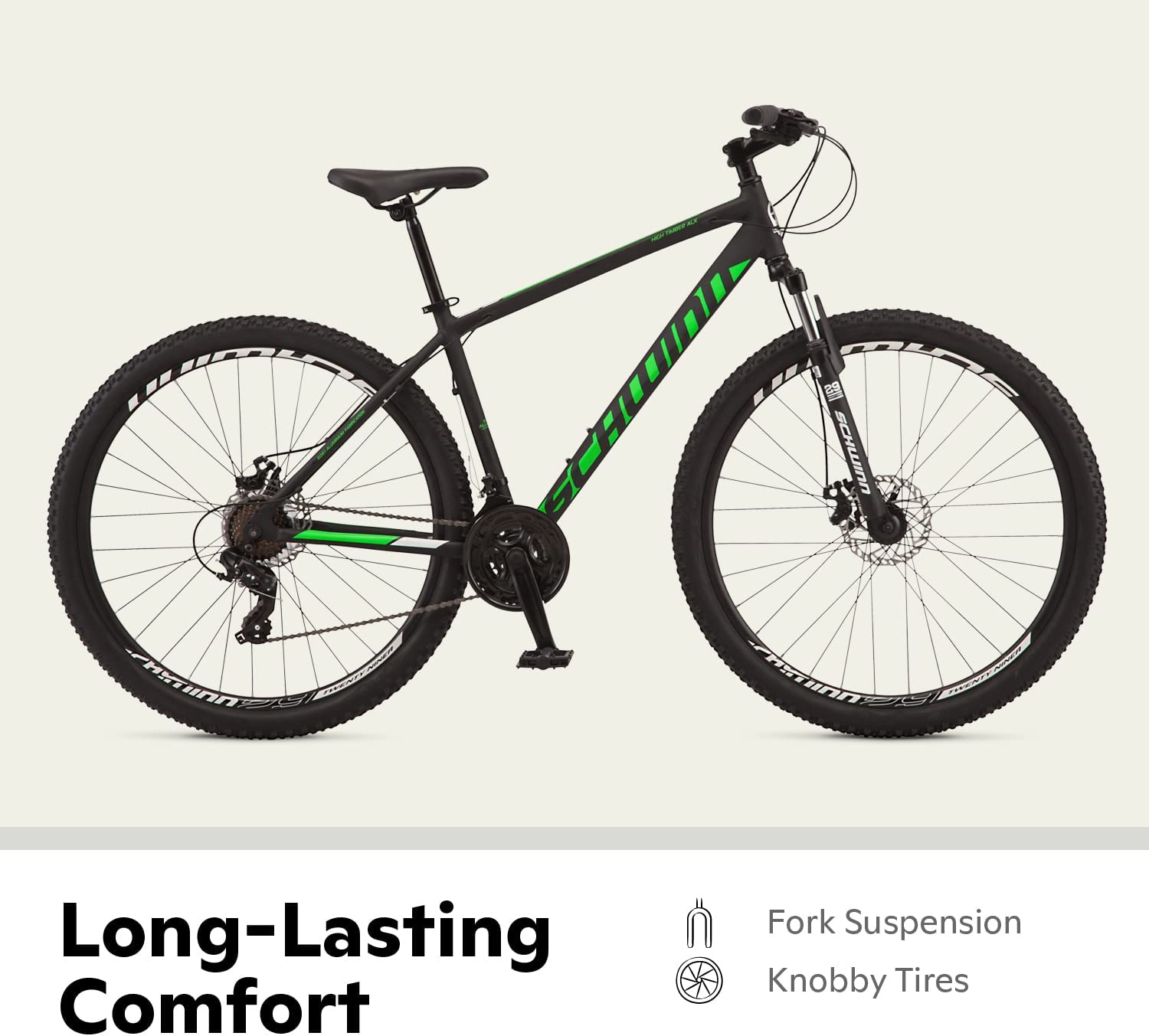 Lightweight 16-inch steel frame is the perfect bike for rides around your neighborhood or trails. The 24-inch wheel frame fit riders 5'5" to 6'0" inches tall
Bicycle comes with an alloy crank that provides steady gear changes that cause less maintenance
Mountain bike has to twist shifters with a rear derailleur to make gear changes quick and easy
Wide knobby mountain tires sit on a lightweight and durable alloy wheel that adds stability and balance to the rider for all weather and terrain types
Front and rear alloy linear pull brakes provide secure stopping power and speed control so you can ride with confidence in a variety of conditions.
All-terrain, wide-knobby mountain tires provide the grip and stability you need out on the trail, while alloy wheels add lightweight strength.
21-speed twist shifters provide quick, precise gear changes on the trail. Plus, the Schwinn alloy crank offers optimal gearing and less maintenance.
Accessories that are included are quick-release seat posts that make for a quick and easy adjustment
---
2. Mongoose Status Mountain Bike Men and Women Aluminum Frame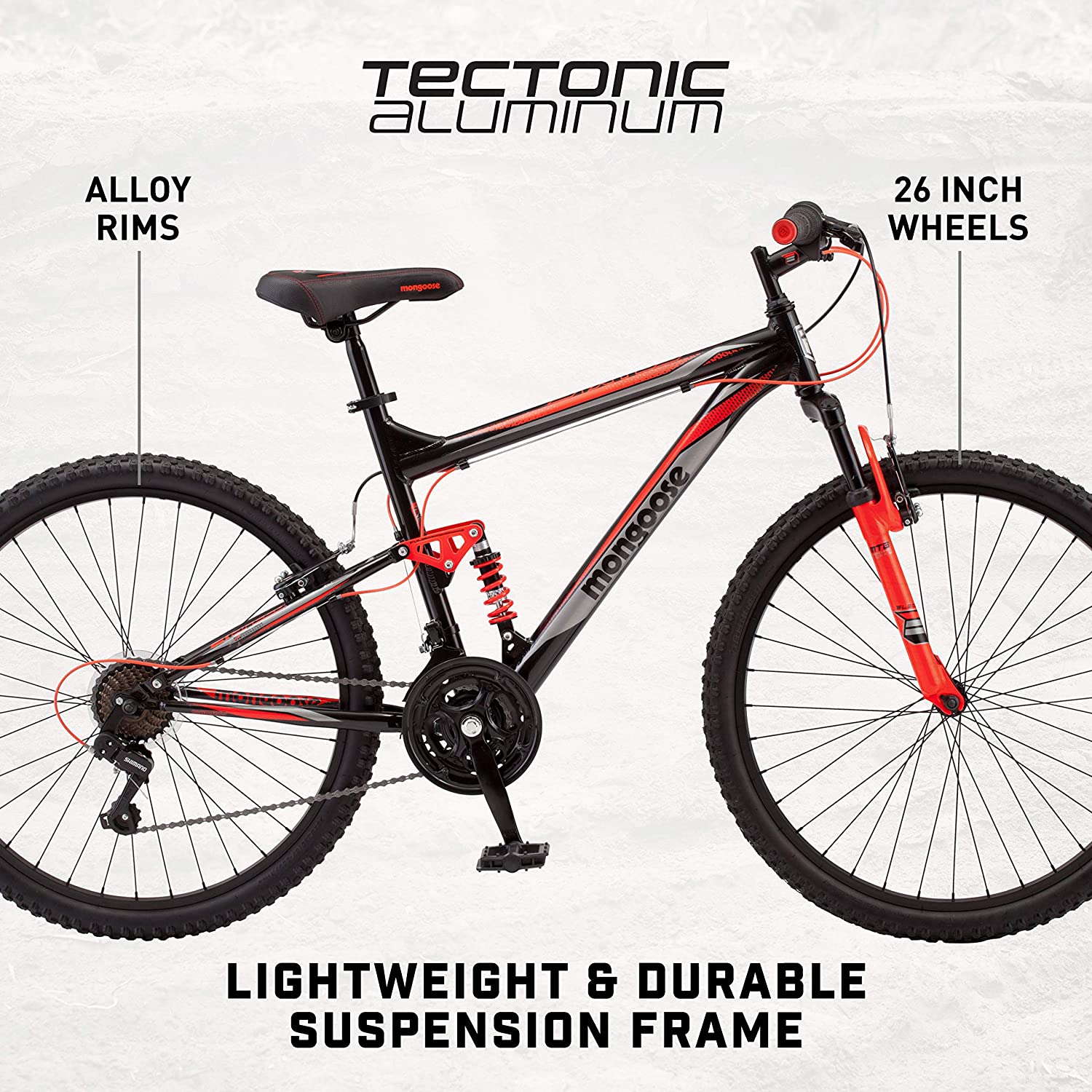 Featuring a strong aluminum frame with hydroformed tubing and a powerful suspension fork to smooth out bumps, the Status 2.2 is ready for your next adventure. A 21-speed rear derailleur guarantees quick shifting and the right gearing for any trail you encounter.
Light and strong alloy rims add durability and support knobby 2.125" wide mountain tires that roll over anything in your path. Classic front and rear V-brakes help you control your speed and stop on a dime.
Don't let life hold you back - get out and ride with the Status 2.2. Finally, a mountain bike that elevates your ride and won't break the bank along the way. There's nothing you can't do on a Mongoose.
Aluminum MTB frame with hydroformed tubing and a powerful front suspension fork is strong and reliable; 26-inch wheels fit riders 64 to 74 inches tall
21-speed shifters make for smooth gear changes on every ride
Front and rear V-brakes ensure quick stops out on the trail
Light, durable alloy rims and 26x2.125" (diameter x width) tires roll over anything
Riser handlebar with colored end plugs completes the MTB look
---
3. Wheelspeed Electric Bike Electric Mountain Bike Fat Tire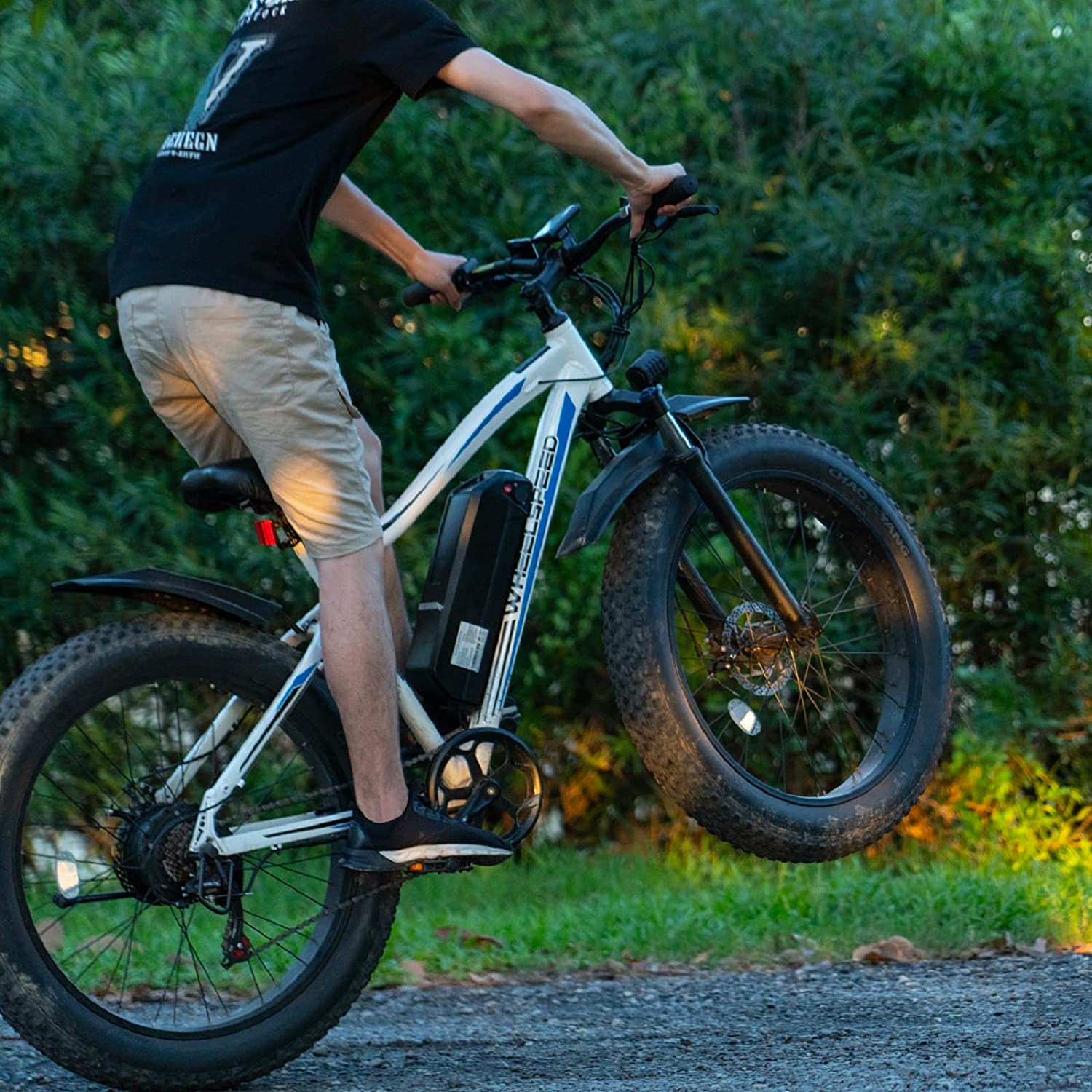 Reach New Distance - The TAURUS equipped with large capacity 48V 14.5Ah battery and superior BMS, you can reach up to 62-70 Miles per Charge! Even using electric power only, you can also reach up to 32-38 miles. The removable battery is portable, you can charge the battery at home. Fully recharged takes about 7.5 hours.
Power Through Hills - Features a powerful 500W brushless motor, you can easily achieve max speed of 20 MPH. The strong motor can boost the biggest torque in seconds to achieve fast acceleration, but maintain less power consumption and works quietly. No matter what rough terrain you encounter, this motor will give you confidence.
Big Tires & Big Fun - 26"*4.0" fat tires and front suspension fork provide you with a comfortable and relaxed riding experience. The bigger-n-wider tires mean the greater traction and better shock-absorbing effects. Off-road e-bikes are designed for riding on a variety of terrains and trails such as mountains, hills, rivers, rocks, deserts, and snowfields. Suitable height is 5.7-6.8 FT.
Intelligent LCD Display - Smart LCD display can show rich information, including speed, gears, battery level, mileage and so on. The 4.3" big smart display lies in the middle of the handlebar, it is much safer and more convenient to read. You can easily adjust the riding mode to fit different riding conditions.
---
4. Kent KZ2600 Dual-Suspension Mountain Bike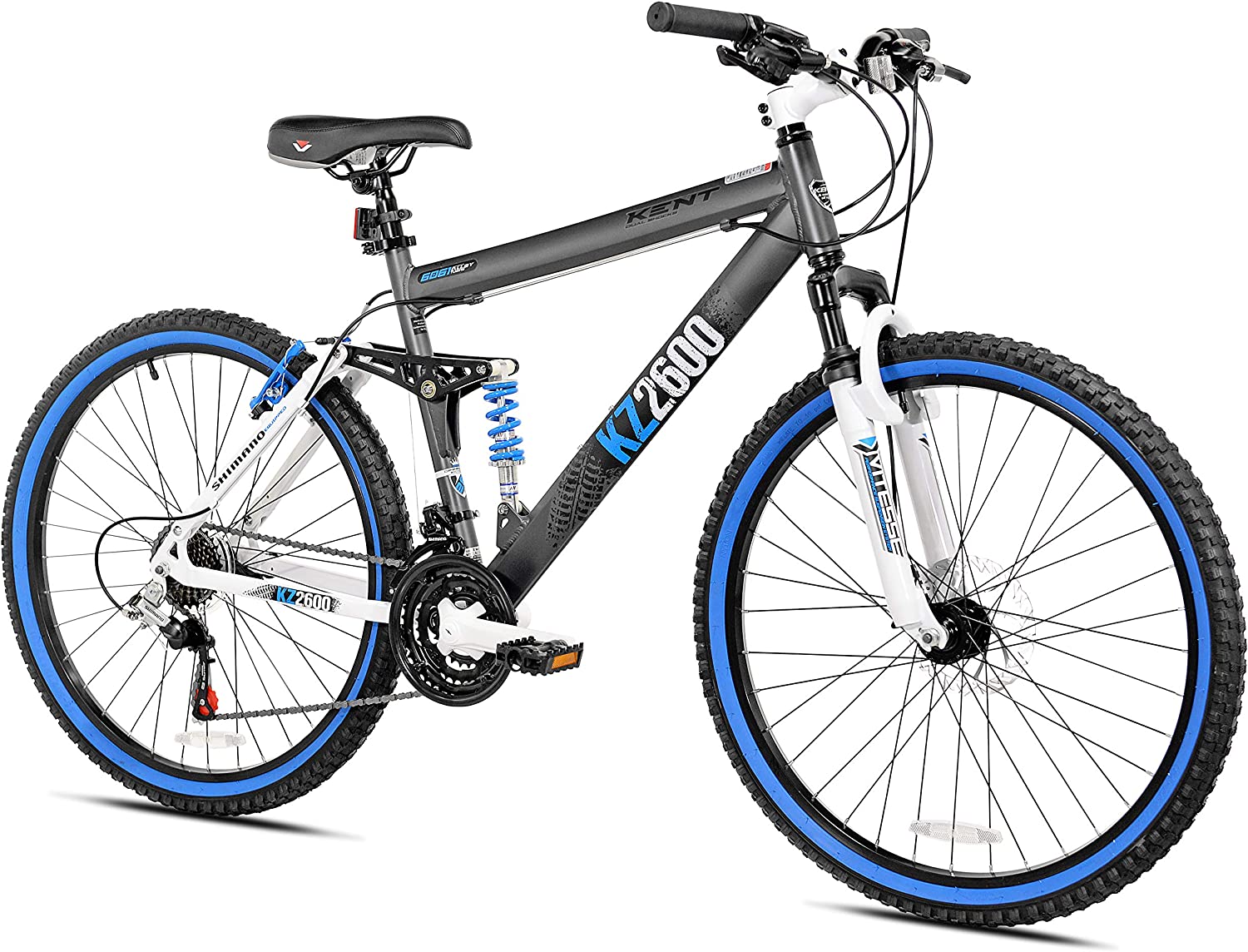 The Kent KZ2600 Mountain Bike features a aluminum full suspension frame that utilizes a floating beam suspension design that is mated to a suspension fork. The KZ2600 features 26" double wall alloy rims with 36 spokes for strength and durability. 21 Speeds courtesy of a Shimano rear derailleur and shifters. Stopping is handled by front disc brakes and rear linear pull brakes.
Suspension fork 65mm travel
Shimano 21 Speed Shifters with Rear Tourney Derailleur
Front Disc Brake/Rear Linear Pull Brake
Alloy Wheel Rims
---
5. Hiland 26 27.5 Inch Mountain Bike for Women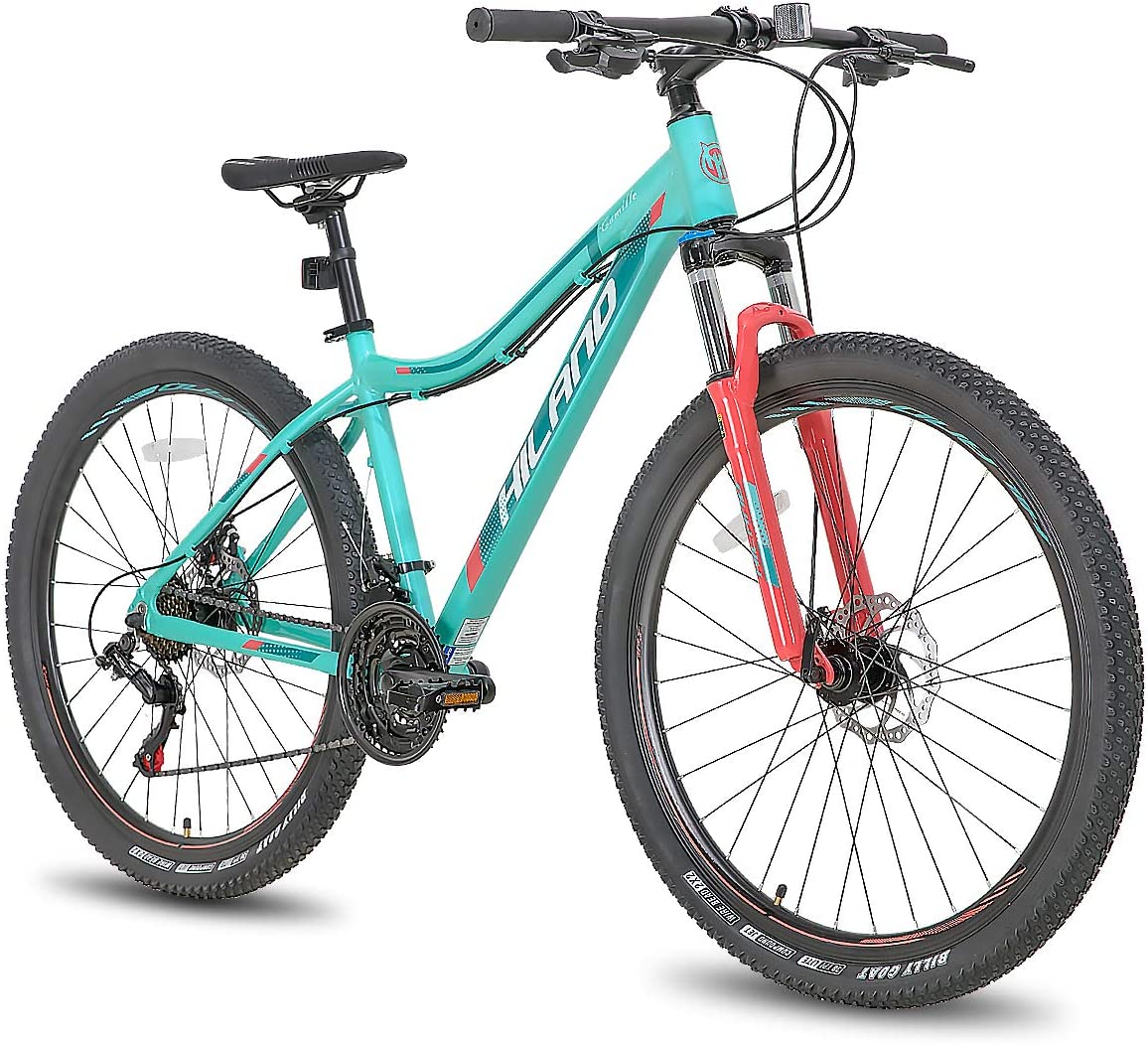 Hiland GAMILLE 300 has a durable,ultralight and preservative aluminum frame which is perfect for exploring mountain trails in safety and comfort. This design for lower standover height allows shorter riders and women to straddle their bike more easily.
Dual mechanical disc brakes provide you better durability and stopping power even in rainday.21 Speed- 3*7 drivetrain provides precise and quick shifting. A wide range of gears give you more control for climbing, descents and corners to enjoy riding.
Front suspension fork absorbs any bumps and dips encountered on your path. When ride on flat road, you can lockthe  suspension fork to reduce absorbing pedaling power. It's not only saves about 20% energy, but also increase pedal efficiency and speed.
26 inch suits riders between 5'1" & 5'6";27.5 inch suits riders between 5'5" &6'1". The tires are made of non-slip and explosion-proof materials.It has strong grip and puncture resistance. Wide bike seats for women comfort is adjustable, breath and no-slip.
---
Most FAQs about Mountain Bikes
How Do I Know What Size of Mountain Bike is Suitable for Me?
Choosing the right size mountain bike is a very important yet often overlooked aspect of biking. It's essential that your bike fits you properly so that it's comfortable, safe, and controllable when riding. The mountain bike size you need depends on several factors such as body height, leg length and riding style.
To accurately determine the best size for your bicycle frame, start by measuring yourself using an elevator tape measure or a yardstick with someone else's help.
Measure from the floor to your crotch while standing barefoot with your legs approximately shoulder-width apart; this measurement is known as the inseam. This will give you an idea of which style and frame size may be suitable for you.
The next step is picking a frame type and corresponding wheel/tire sizes based on your preferred terrain: downhill trails require more suspension travel and robust frames, whilst cross-country trails tend to favor hardtail (no rear suspension) frames with lighter components designed for endurance use over longer distances.
Does Mountain Biking Help You Lose Weight?
Yes, mountain biking can help you lose weight and has many other benefits as well. Mountain biking is an aerobic form of exercise that strengthens your muscles, increases oxygen flow to the lungs and heart, and speeds up your metabolism.
The intense nature of a mountain bike ride causes you to burn calories at a higher rate than normal activities like jogging or walking. In addition, because it is such an aerobic activity, your body continues burning calories after the ride is done due to increased metabolic activity.
Studies have shown that a person riding a mountain bike for an hour can burn up to 500-800 calories! Along with burning fat, mountain biking builds cardiovascular health as well as bone density which helps reduce the risk of injury while still providing excellent calorie-burning potential.
During a casual ride on dirt trails, you get all these benefits without putting too much pressure on joints which makes it accessible for people with preexisting joint issues who may not be able to do more intense forms of cardiovascular exercise.
All in all, if you're looking for an enjoyable way to improve your fitness and shed some pounds then make sure you hit the trails on your next outing!
What are the Pros and Cons about Mountain Biking?
Mountain biking is a thrilling and challenging form of cycling that can offer numerous benefits. For many, it's an exciting way to explore the outdoors and get exercise while doing so. However, there are some potential drawbacks you should consider before beginning your mountain biking journey.
Pros:
• Increased Physical Fitness: Mountain biking is a great way to get in shape as it builds endurance, core strength and agility. Climbing up hills and maneuvering over rocks require plenty of muscle power as well as cardio fitness, so mountain bikers often end up with greater physical fitness than those who practice other forms of cycling.
• Improved Mental Health: Mountain biking can have positive effects on both your mental health and emotional well-being – when you ride outdoors you're free from stressors like emails or phone calls from work – which helps lift your mood and reduce overall anxiety levels.
Plus, being outside in nature has long been known to be beneficial for mental health; some studies suggest that outdoor exercise even helps improve symptoms of depression!
• Environmental Responsibility: Choosing mountain biking over driving an automobile is not only good for reducing greenhouse gas emissions but also reduces noise pollution in areas where they are ridden (particularly when riding on trails instead of roads). If more people ride bicycles instead of cars it could help alleviate traffic problems around popular recreation spots like parks or beaches.
Cons:
• Risky Activity: Riding downhill on narrow trails or along rock faces requires skillful balance control; plus wet weather conditions can make surfaces slippery which increases risk for serious injuries or death if riders go too fast or lose their grip on the handlebars/brakes during sharp turns etc., Therefore caution must always be taken when participating in this activity regardless of how experienced you are as a rider.
• High Maintenance Costs: Mountain bikes need regular maintenance – tires must be checked regularly to make sure they don't become worn or flat; brakes must also be monitored since their performance decreases quickly with use due to dirt buildup caused by off-road riding conditions. Additionally, higher quality parts such as shocks may need replacing occasionally depending upon how often one rides off-road terrain (which would increase costs compared to road bikes).
• Difficult Terrain Conditions/Weather Issues: Unlike road cyclists who usually avoid harsh hillsides/rocky paths by staying on dedicated paved pathways - mountain bikers face obstacles such as mudslides/log crossings which can decrease speed significantly depending upon skill level & bike setup (weight etc.).
Certain types of terrain may not be suitable year-round due to extreme temperatures during summer months in certain regions (especially deserts) - thus limiting riders' opportunities unless they travel far distances looking for new regions outside the local area .
What are the Most Important Features in Mountain Bike?
When it comes to mountain biking, there are several key features that should be considered when choosing the right bike for your needs. First and foremost, tire width is important as this will determine how well you can handle different off-road terrain.
Generally, wider tires with more tread provide better performance on soft trails while narrower tires with less tread are preferable for hard packed surfaces.
Another key feature to consider is your suspension system, as this plays a big role in both performance and comfort levels when riding over tough terrain. Most mountain bikes offer some form of front fork suspension which helps cushion the impact from bumps and rocks but shocks at both ends of the bike can be beneficial for more technical trails.
Frame material is also an important factor as steel frames tend to offer more stability whereas aluminum frames generally perform better on uneven surfaces due to their lighter weight construction.
Bike geometry is another consideration – enduro riders may prefer longer wheelbases for increased stability whilst downhill riders may opt for shorter frame sizes in order to increase maneuverability around tight corners or obstacles.
Finally, it's worth looking into components such as brakes (disc/rim) and drivetrains that suit your specific style of riding or budget requirements - hydraulic disc brakes are often preferred by extreme riders due to their superior stopping power while a 1x drivetrain eliminates chain slack removing one source of wear & tear maintenance throughout the year!
What Equipment do I need for Mountain Biking?
Mountain biking is a thrilling and challenging sport. To get the most out of your mountain biking experience, you need to have the right equipment for the ride. Here's an overview of everything you will need:
A Mountain Bike: Your choice in bike is one of the most important decisions when it comes to mountain biking equipment. You want to make sure you invest in a good quality bike that will handle any terrain with ease, while also providing comfort and control on long rides.
Look for features such as full-suspension or rigid frame designs with disc brakes, wide tire treads, quick gear changes release levers, adjustable seat posts and handlebars and more!
Protecting Gear: It's important to wear protective gear during your rides such as gloves, helmets and knee pads or elbow guards/shin guards if necessary. This gear not only protects against minor accidents but can prevent serious injury if needed.
Hydration Supplies: Make sure you bring extra water bottles so that you don't run out during your ride - especially on hot summer days! Also consider bringing energy bars or gels along with electrolyte drinks to stay hydrated throughout your adventure!
Repair Kit: Depending on how tough the terrain is going to be or how far away from help sources are; make sure to always carry a basic repair toolkit on all riding trips including items like a tire repair kit, spare tubes & air pump, etc., so that minor repairs could be done when stuck in the middle of nowhere!
Lighting System: If planning long night rides then having headlights & taillights installed makes a lot more sense both from a safety perspective as well as a legal compliance point-of-view.
Especially LED lighting systems provide great brightness at a low cost and their lightweight design adds an advantage over bulky traditional lighting systems!
With this comprehensive guide for mountain biking equipment basics covered, you should now have no trouble getting set up for an amazing time off-road cycling adventure!
---
Conclusion
Mountain biking is a fantastic way to lose belly fat, get fit, and have fun simultaneously. With its full-body workout, moderate-intensity aerobic exercise, and natural interval training, mountain biking is perfect for anyone who wants to take their fitness to the next level.
Plus, with the added mental health benefits of being outdoors and enjoying nature, mountain biking is also an excellent way to boost your overall well-being. So, if you're looking for a new adventure and a great way to get in shape, give mountain biking a try it might just become your new favorite pastime.
Enjoy Your Mountain Bike and the Outdoors!
Check Out Our Relevant Reads: