Drones are becoming increasingly popular for a variety of reasons. Perhaps you want to take aerial photos or videos, or you are interested in drones for business purposes. Whatever your reasons, if you are new to drones, it is important to do your research before making a purchase. In this blog post, we will provide a beginner's guide to flying drones, including what to look for when buying a drone and how to fly it.
How to Buy a Drone
There are a few things you should keep in mind when you are considering purchasing a drone.
First, consider what you will be using the drone for. If you want to take aerial photos or videos, you will need a drone with a high-quality camera. If you are interested in racing drones, you will need a drone that is lightweight and fast.
Second, consider your budget. Drones can range in price from less than $100 to several thousand dollars.
Third, consider the features that are important to you. Some features to look for include GPS, flight planning capabilities, and return-to-home functionality.
How to Fly a Drone
Flying a drone is a fun and exciting skill to learn. With the right preparation and training, anyone can become an effective drone pilot.
The first step in learning to fly a drone is doing your research. There are many different types of drones available on the market today with different features and capabilities. Make sure you do your due diligence to find out which type of drone best suits your needs before making a purchase so that you have all the necessary components for a successful operation.
Once you've chosen a drone, it's time to get familiar with its manual before operating it for the first time, as this will provide important guidance about flight patterns, battery life, safety protocols, and more. You should also take advantage of any tutorials or instructional videos that come with your device or those provided by the manufacturer in order to get an even better grasp on flying procedures beforehand.
Most important however is practice! Taking regular flights over open fields or other large empty spaces if permission has been granted will help build confidence behind the stick while also allowing you to perfect basic maneuvers such as hovering in place.
Eventually, if safe conditions permit it and after enough repetitions have been done outdoors under supervision, drone pilots can move towards trickier control methods like taking turns at higher speeds without drifting too much off course or autopilot assistance when hands become fatigued from controlling altitude/direction/speed manually for longer periods of time.
No matter what level of experience you have with flying drones though remember that safety always comes first! Be aware of applicable regulations concerning their operation within certain areas plus local laws when applicable just because some airspace may be cleared does not mean unrestricted use is hereby allowed respect boundaries otherwise fines may apply alongside permanent damage inflicted upon expensive equipment and law enforcement intervention is never good for anyone involved either!
Practicing these steps consistently over weeks or months depending upon individual ability will result in greater proficiency during aerial operations plus potentially lower risk factors associated with risky maneuvers so stay focused while enjoying one of today's most thrilling activities!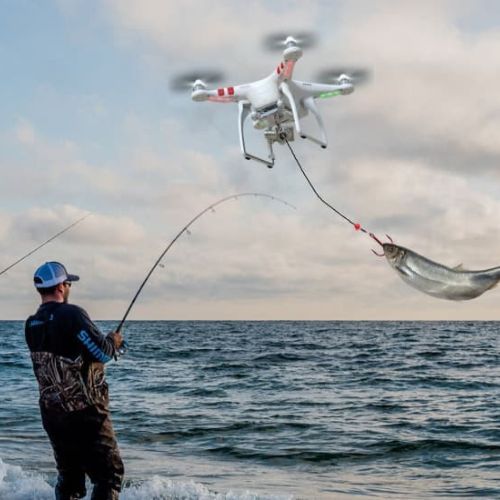 ---
Let's Take a Look at Our Drones Selection for Beginners>>>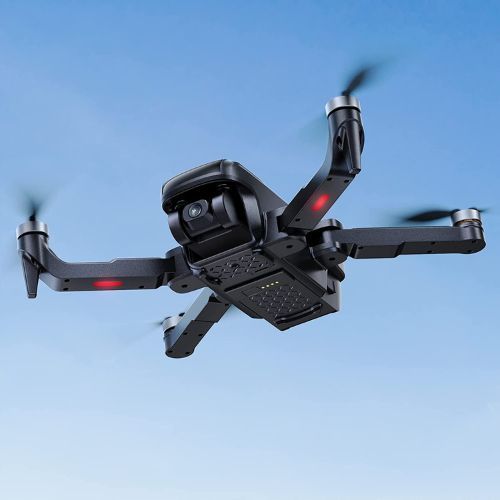 Ruko U11PRO Foldable Drones With Camera For Adults 4k
BUY ON AMAZON
Best Drone with Camera for Beginners
Are you new to the drone world and looking for the perfect beginner drone? Look no further - the Ruko U11PRO foldable drones with camera for adults 4k are exactly what you need! Sturdy, lightweight, and packed full of features, these drones are built with convenience in mind.
Not only is it foldable, making it easy to store and transport, but the carrying case makes it ideal for gifting. In addition, this drone has an impressive 52-minute flight time on two batteries - more than enough time to take photos or videos from a bird's eye view!
The Ruko U11PRO drone comes with all the basic features perfect for beginners who want to learn about flying drones. From optical flow positional systems that allow you to fly indoors safely, to GPS functions and intelligent modes like 'Follow Me' or 'Fly Around A Point', you won't be disappointed by the range of options available at your fingertips.
Plus, if your battery runs out or your drone gets lost during flight, don't worry thanks to its integrated tracker you'll easily be able to locate your device again! With 4 replacement type-A and type-B propeller blades included in your purchase, you can rest assured knowing that your repair costs have already been taken care of.
Experience all the thrill and excitement of owning a stunning aerial machine with Ruko's U11PRO foldable camera drone perfect for adults looking to explore the world around them from above!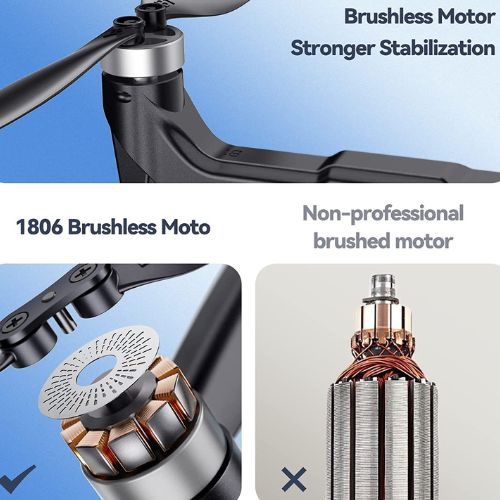 ---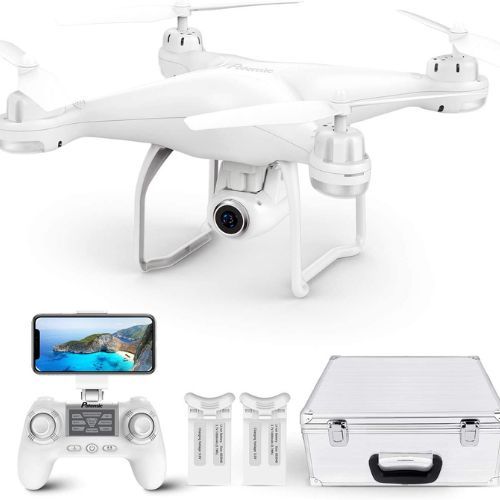 Potensic T25 Drone with 2K Camera RC FPV GPS Drone
BUY ON AMAZON
Best Drone with Camera and Follow Me Mode
The Potensic T25 Drone is the ideal choice for experienced or beginner pilots. It features a 2K camera with wider vision and fluent transmission to help you capture clear photos and dynamic videos in ultra-HD quality. And with it's incredibly fast WiFi connection, you can get full FPV control within seconds! Thanks to the  innovative Follow Me Mode and dual GPS technology, this drone will do all the work while you sit back and enjoy.
It's also incredibly user friendly - with headless mode, altitude mode, and one key take-off/land, even first-time flyers will be able to enjoy this drone safely and conveniently. And if you run into any trouble during your flight sessions, our reliable auto return feature will guide the drone back home at a press of a button! So don't wait another second - create unforgettable aerial videos with the Potensic T25 Drone today!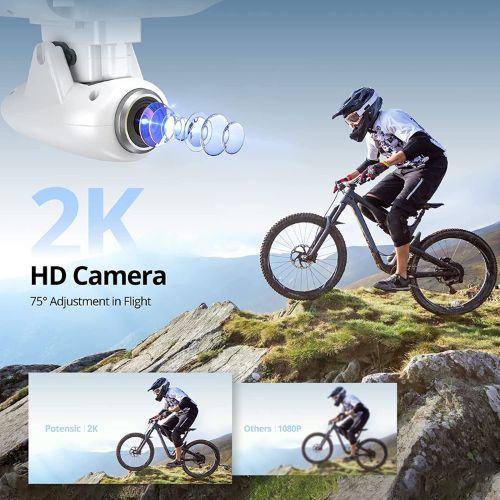 ---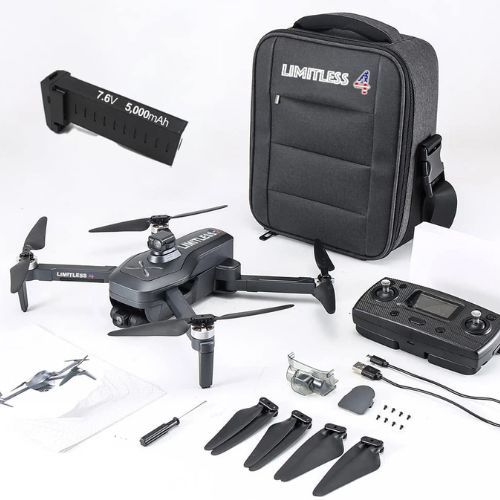 Drone X Pro LIMITLESS 4 GPS 4K UHD Camera
BUY ON AMAZON
Best Drone for Long Range Flights and Return Home
Explore the world from a whole new perspective with Drone X Pro LIMITLESS 4 the revolutionary 4K drone with GPS, an auto return home feature, and obstacle avoidance! This advanced drone is perfect for the modern explorer, featuring a long flight time of 30 minutes per battery that lets you explore farther than ever before.
With a laser-powered obstacle detection system, precision GPS guidance, and a one-touch return home function to keep your UHD camera safe in case of low battery or signal problems, you can feel confident every time you fly. You can even track and record your entire journey on an interactive map view—latitude and longitudinal locations included! Make sure to get Drone X Pro LIMITLESS 4, the ultimate tool to capture incredible footage while enjoying worry-free exploration.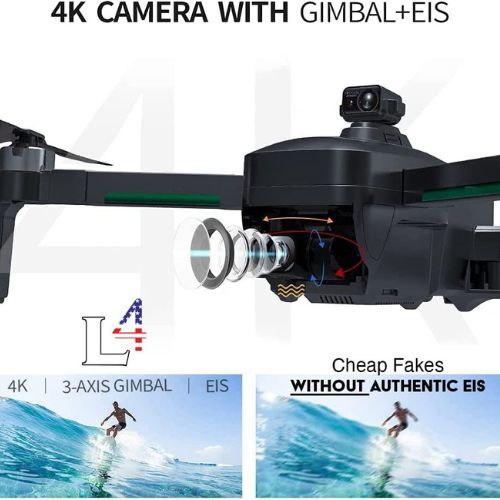 ---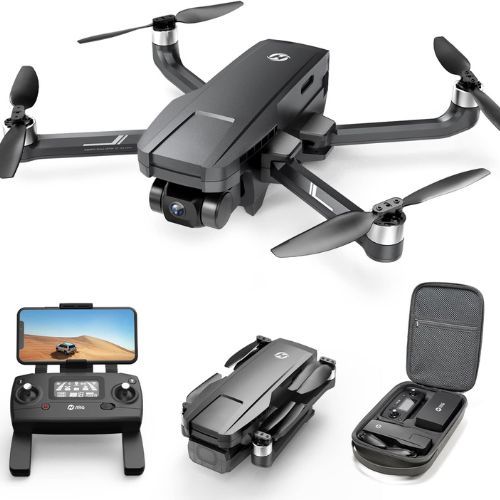 Holy Stone 2-Axis Gimbal GPS Drone with 4K EIS Camera
BUY ON AMAZON
Best Friendly User Drone for Beginners
For the perfect outdoor experience, the Holy Stone 2-Axis GPS Drone with 4K EIS Camera is here to bring you all the excitement and adventure you could ever want. With powerful brushless motors providing up to 26 minutes of max battery life, you can explore your surroundings for longer than ever before. The maximum remote control distance of 999 meters gives you more freedom to move and experiment with different views from above.
If you're a beginner, don't worry the headless mode, auto take-off, altitude hold, and optical flow positioning functions make it easier than ever for anyone to pick up this drone in no time! In addition, the powerful GPS module and anti-interference capabilities allow you to get away from restrictions or interference while having a blast outside with your kids or friends. Get ready to fly higher and farther than ever before with the Holy Stone 2-Axis GPS Drone!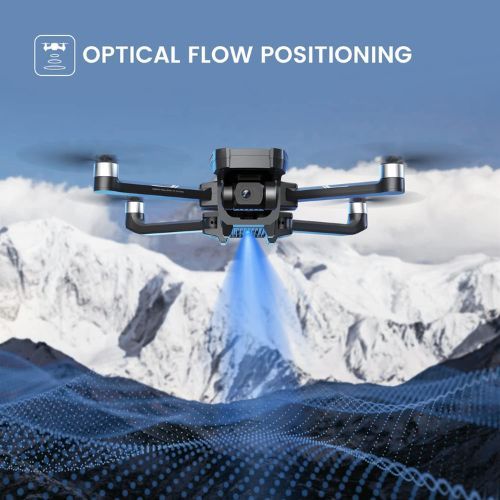 ---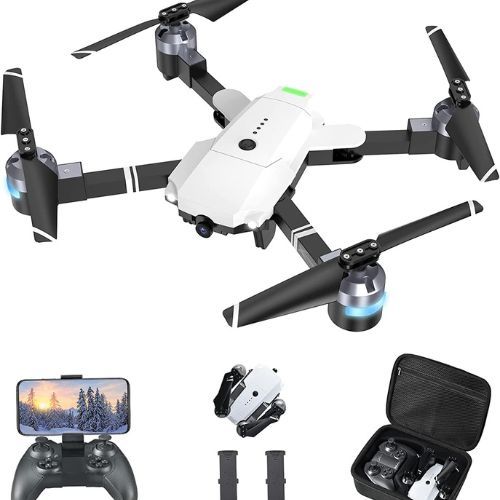 ATTOP Drones with Camera for Adults and Kids
BUY ON AMAZON
Best Cost Effective Beginner's Drones
ATTOP Professional Drones with Camera are taking aerial photography and videography to the next level. Our drones are designed to provide you with an incredible experience that can't be matched by other products! With our expansive 120° wide Angle 1080P photography, you'll get a stunning view of your flight path while capturing breathtaking HD videos and photos.
From 196-292 feet away, you can control the drone live via your phone/iPad and watch as the footage is unloaded in real-time the vastness of what you will see is awe-inspiring! Plus, since it's foldable, it won't take up much space making it easier to take with you on your travels. And when you reach your destination just unpack and enjoy.
The professional drones with cameras are perfect for adults or beginners teenage boys will love them too! And thanks to the exclusive carrying case design they make great gifts for friends too! Join discover fantastic features with ATTOP Professional Drones with Camera — the sky truly is NOT the limit!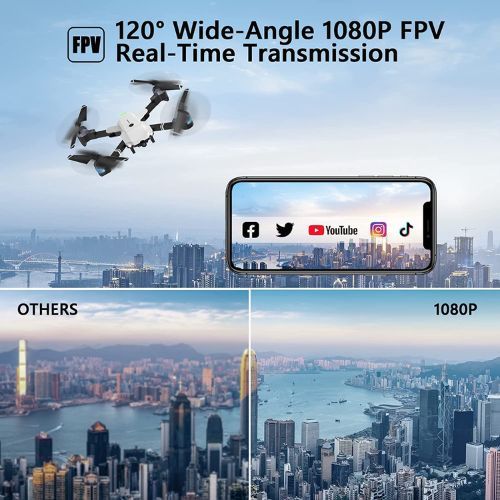 ---
Conclusion
Flying a drone can be a fun and rewarding experience but it is important to do your research before getting started. This beginner's guide should give you all the information you need to get started flying drones, including what to look for when purchasing a drone and how to fly it safely and responsibly.
Thanks for Reading and Happy Flying!
Check Out Our Relevant Reads>>>
💡
Please note that all products listed in this article are carefully selected and reviewed. When you buy through the links of this page we will earn a small commission, which does not affect your price. Here is how it works. Thank you!