Are you looking for a way to keep your kids entertained and active this summer? Then why not give them the ultimate outdoor adventure with a backyard swing set! Whether you build your own or purchase one pre-made, having a dedicated play area in your yard can be an exciting experience for both you and your family. In this guide, we'll look at what it takes to create the perfect swing set playground in your backyard.
Building vs Buying – Which Is The Better Option?
When deciding between building and buying, there are several factors to consider. If you decide to build, you'll need to do some research into the materials required and make sure they are of good quality.
You will also need basic tools like saws, drills, hammers, etc., as well as some knowledge of carpentry and construction. Building can be time consuming but very rewarding when completed.
The downside is that building something from scratch takes time lots of time and if you don't have access to all the necessary materials or tools, then it may be more expensive than just buying one pre-made.
If safety is a concern for you, then buying something pre-made is probably your best bet since store-bought products come with warranties and certifications that ensure they meet certain standards for quality and safety.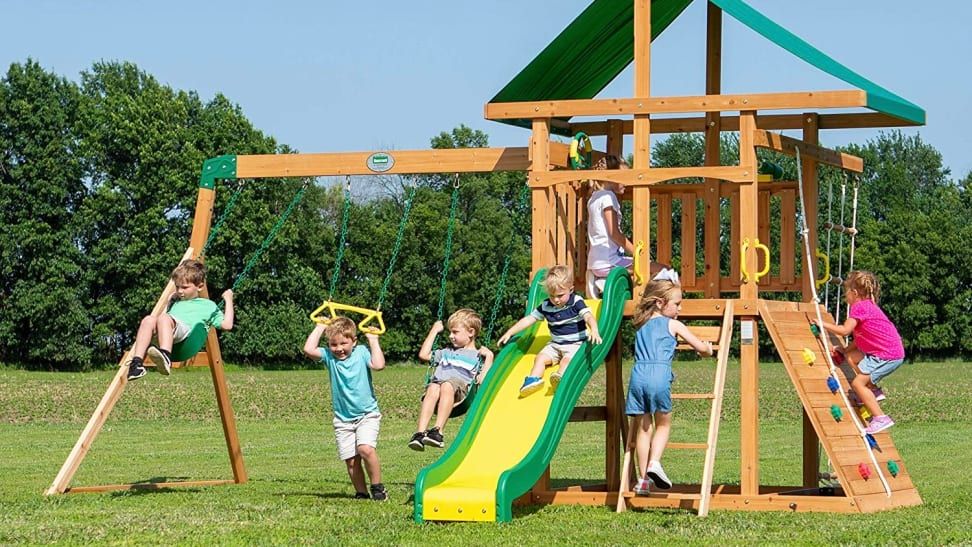 On the other hand, purchasing a swing set is usually more expensive than building one from scratch but requires no special tools or knowledge.
For starters, these types of products come with warranties so that if something goes wrong or breaks down within a certain amount of time after purchase (usually anywhere from 1 year to 5 years depending on the product), then you can get it repaired or replaced at no extra cost to yourself.
As mentioned above, store bought products also tend to come with certifications which means they've been tested by experts who have deemed them safe and suitable for use by children.
This provides peace of mind especially when dealing with items meant specifically for children's playtime activities!  Lastly, buying something pre-made saves precious time; all that's left to do is assemble whatever pieces need putting together (which usually just involves screwing in bolts) before it's ready for use!
Pre-made sets often come with installation instructions and may include additional features such as slides or monkey bars that would otherwise require extra work if built from scratch. Ultimately, it depends on how much time you have available and what type of setup you want in your backyard.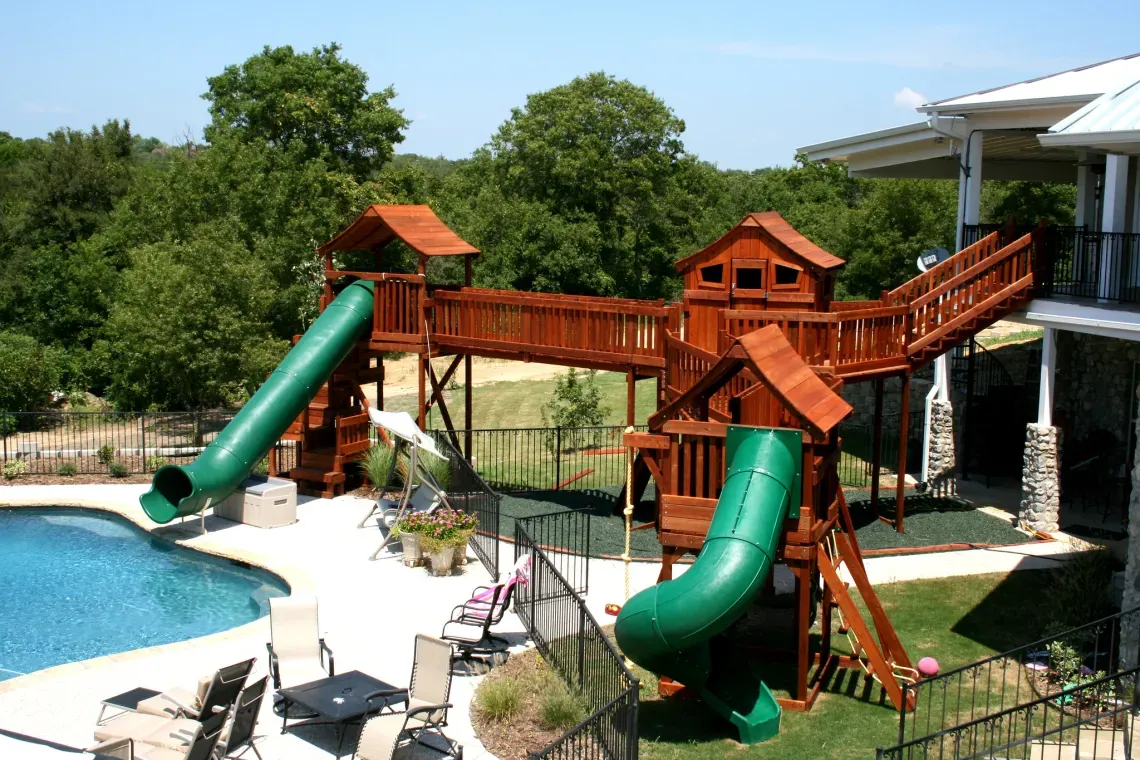 Safety Considerations When Setting Up Your Playground
When considering whether to build or buy a swing set, safety should also be top priority when setting up your playground area. Make sure there is enough space around the swings so that children don't run into each other while swinging or playing on the equipment.
Checking all bolts and screws are tight and that all materials used are weather-resistant so they can withstand rain and sun without corroding or deteriorating over time. Finally, inspect for any sharp edges or protruding parts which could potentially cause injury if not addressed properly before use.
---
Top 5 Best Kids Swings on Amazon:
---
Conclusion
With our guide in hand, you now have all the information you need to create an amazing summertime playground for your kids with a backyard swing set! Before making any decisions about whether to build or buy one pre-made, consider your budget as well as how much time you have available for construction work.
Above all else though remember that safety must always come first double check everything before letting any children play on the equipment! With these tips in mind, we wish you luck creating an exciting outdoor oasis for your family this summer!
Good Luck!
Check Out Our Relevant Reads: