A greenhouse is an invaluable asset for any garden. A greenhouse allows you to extend your growing season and protect against extreme weather conditions, while also providing an ideal environment for cultivating plants and flowers. If you're thinking of buying a greenhouse, there are several important factors to consider before making your purchase.
Size and Space
First and foremost, consider the size and space available in your garden or yard for your greenhouse. Measure the area you wish to install the greenhouse in so that you can accurately determine which size is best-suited for your needs.
Depending on the type of plants you plan on growing, you may need additional space for benches, shelves, or other equipment. It's also important to remember that larger greenhouses require more energy to heat and maintain optimal temperatures.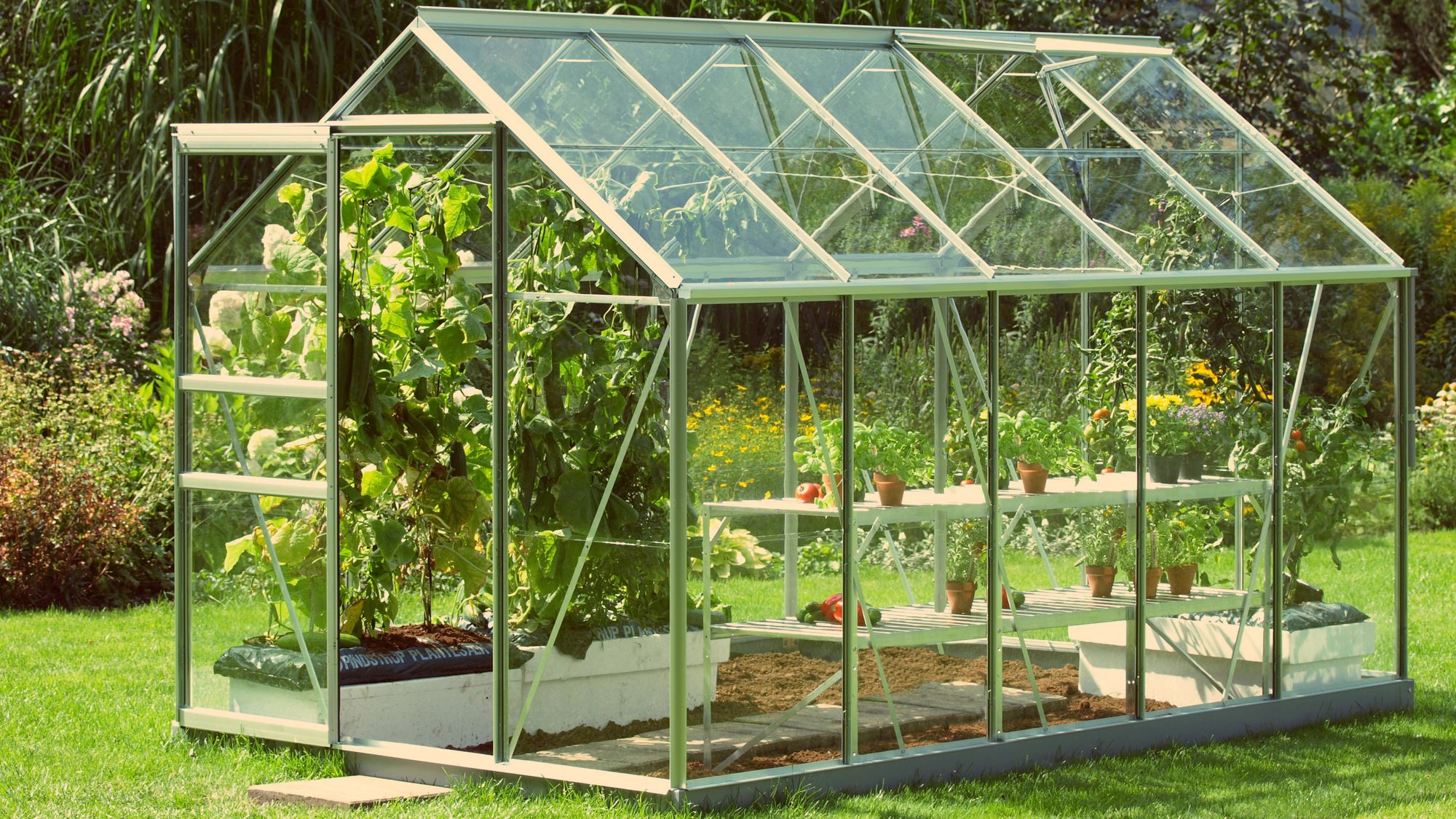 Use and Intended Purpose
The purpose of buying a greenhouse will largely depend on what type of plants you want to grow inside it.
For example, if you're looking for a greenhouse solely for vegetable production, then it's best to purchase one with large windows which allow natural light into the structure throughout the day this will help boost plant growth in cooler climates where temperatures drop at night.
On the other hand, if you plan on growing flowers or perennials indoors then a smaller model with adequate ventilation would be better suited for your needs.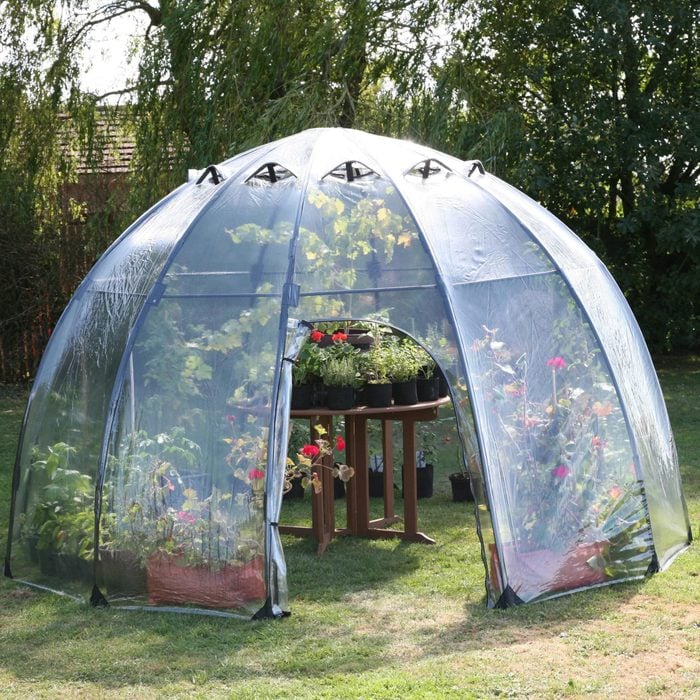 Orientation Considerations
The orientation of your greenhouse is another factor that needs careful consideration before purchasing one. Most greenhouses are built facing south so they get maximum sun exposure during the day this helps keep temperatures higher during winter months when temperatures can dip below freezing point outside.
However, if there isn't enough space available in your garden or yard facing southward then another orientation may have to be considered such as east or westward orientations, which could potentially reduce sunlight exposure inside the structure during certain times of day, making it more difficult to maintain optimal growth conditions within the interior atmosphere.
Types of Greenhouses:
For temperature control purposes, three types of greenhouses exist:

1. Hot greenhouse - A hot greenhouse's inside temperature is maintained at a minimum of sixty five degrees. You can at some future date increase the temperature, but a hot greenhouse is intended for growing tropical and exotic plants. If you live in a very cold region, you will need to install heating and lighting equipment to satisfy the requirements of tropical and exotic plant species.

2. Warm greenhouse - The temperature inside a warm greenhouse, on the other hand, is at about fifty-five degrees F. At this temperature, a larger variety of plants can be grown, perhaps as many as you would in your outdoor garden. You may still need to resort to the use of additional heat and light during the winter months.

3. Cool greenhouse - A cool greenhouse (frost-free greenhouse) is maintained at a temperature ranging from forty to forty five degrees F. This temperature is ideal for growing seedlings or any plants that do not need warmer temperatures to survive. A cool greenhouse is perfect for starting your plants and vegetables in anticipation of the summer months. Generally, the use of heat or lights isn't required for a cool greenhouse.
Greenhouses structures;  there are generally 3 types:


1. Lean-to The lean-to type of greenhouse is rarely used for commercial purposes because of size restrictions, but is the most popular among hobbyists.
2.Detached greenhouses as the name suggests are independent and are stand alone structures. However, they may still be attached to a work area or else provide access to another greenhouse via a passageway. The Quonset is the most common type of detached greenhouse used for commercial production.
They are built from arched rafters and have solid walls for support. Quonset greenhouses are ideal for producing most crops, although the growing area is limited to the areas around the side walls, which diminishes efficiency and productivity.

3. Ridge and furrow greenhouses are attached at the lower edges of the roof by a gutter. The absence of an inside wall below the gutter allows for increased efficiency. Ridge and furrow greenhouses may be built with gabled or curved arches. Gabled houses are appropriate for heavy coverings (i.e. glass, fiberglass) while curved arch houses are covered with lighter materials (i.e. polyethylene, polycarbonates).

Another way of looking at greenhouse types is the material they are made of; that is, glass, fiberglass, or plastic. Each type has its advantages and disadvantages. Whatever you choose, make sure you leave the installation and irrigation systems to professionals.
---
Top 10 Best Greenhouses on Amazon for Your Backyard:
---
Conclusion
While building a greenhouse can be an exciting venture, it's important to take into consideration all relevant factors before investing in one from size and intended purpose; through orientation considerations; right down to budget restrictions - so that when it comes time to purchase your structure it meets all requirements set forth beforehand.
By doing so not only will you ensure maximum efficiency from your new addition but also get many years worth of enjoyment out of it too! With careful planning and research ahead of time, choosing a suitable greenhouse should be an enjoyable process!
Happy Greenhouse Growing!
Check Out Our Relevant Reads: