Anxiety is a common mental health condition that can affect anyone, regardless of age or gender. While there is no one-size-fits-all solution to managing anxiety, there are certain supplements that can help to ease symptoms and promote calmness. In this blog post, we'll be discussing the best supplements for anxiety, including vitamin D, vitamin C, and omega-3 fatty acids.
What is anxiety and how to prevent it?
Anxiety disorder is a mental health condition that involves excessive, ongoing worry and nervousness. It can interfere with daily activities such as school, work, and relationships.
There are several anxiety disorders, including generalized anxiety disorder (GAD), panic disorder, social anxiety disorder (SAD), and specific phobias. Each one has different symptoms.
Some people may only experience an occasional bout of anxiety, while others may have it frequently. There is no one cause of anxiety disorder, but it's likely caused by a combination of genetics, environment, and lifestyle factors.
There are many things you can do to help prevent or manage anxiety disorder:
See a mental health professional who can diagnose the condition and develop a treatment plan.
Get regular exercise, including aerobic activity, to help lower anxiety levels.
Avoid or limit caffeine and alcohol intake, as they can worsen anxiety symptoms.
Practice relaxation techniques such as deep breathing or meditation.
In addition to these lifestyle changes, certain supplements may also help manage anxiety disorder.
Here are 12 Best Supplements and Vitamins to Prevent or Manage Anxiety Disorder:
#1. Vitamin D is a nutrient that's essential for good health. It's involved in bone health, immune function, and cell growth. Vitamin D deficiency has been linked to an increased risk of anxiety and depression.
There are many potential benefits to taking vitamin D or vitamin D supplements. Vitamin D is essential for many body processes, including bone health and immune function. Unfortunately, vitamin D deficiency is common, particularly in northern populations where sun exposure levels are lower. Supplementation can help to ensure that you get enough vitamin D to reap the possible benefits.
NatureWise Vitamin D 5000iu in certified organic olive oil is an easy and convenient way to get your daily dose of this important nutrient. Vitamin D is essential for bone health, immune support, and healthy muscle function.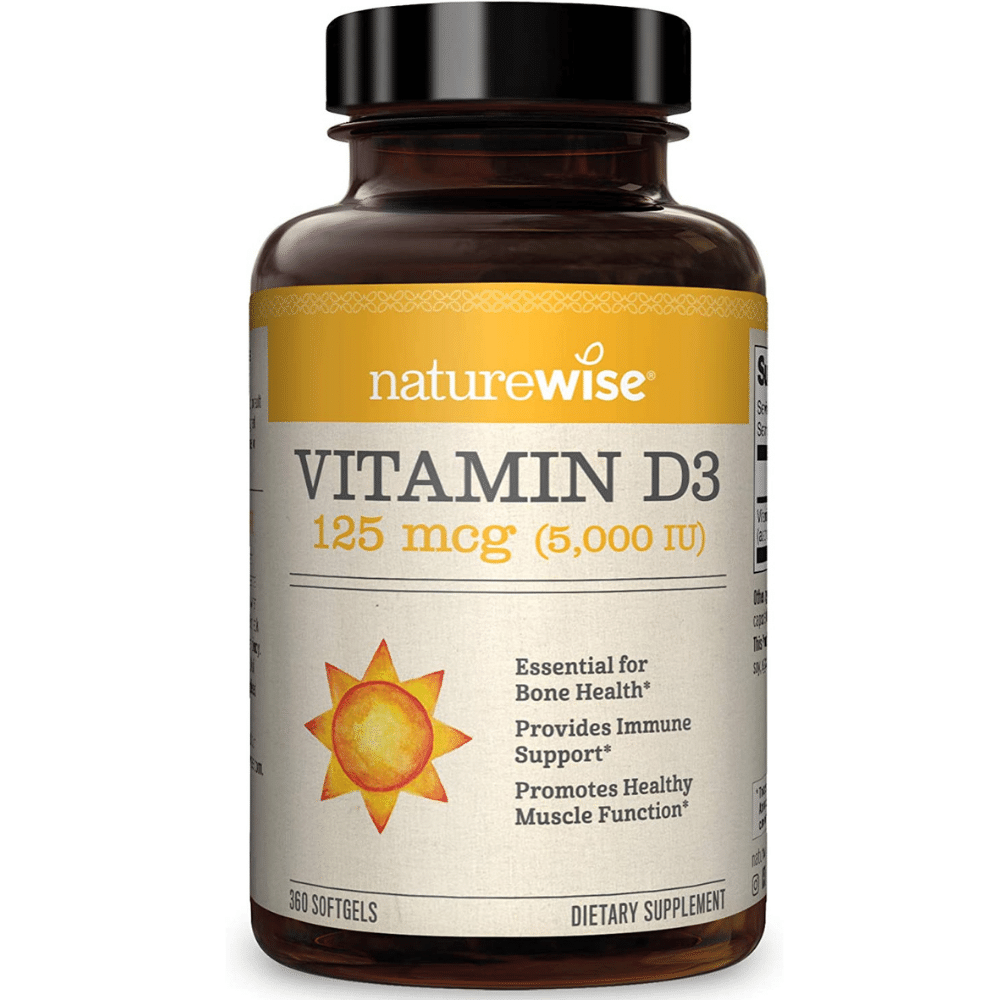 The Vitamin D Council recommends 5,000 IU of Vitamin D daily for adults to achieve optimal levels. With NatureWise Vitamin D3, you can be sure you're getting a high-quality product that will help support your overall health.
#2.Magnesium is a mineral that's involved in over 300 biochemical reactions in the body. It's been shown to help with anxiety, stress, and insomnia.
Introducing Natural Vitality Calm, the #1 selling magnesium citrate supplement that helps support healthy magnesium levels and promotes a calming and unique relaxing experience.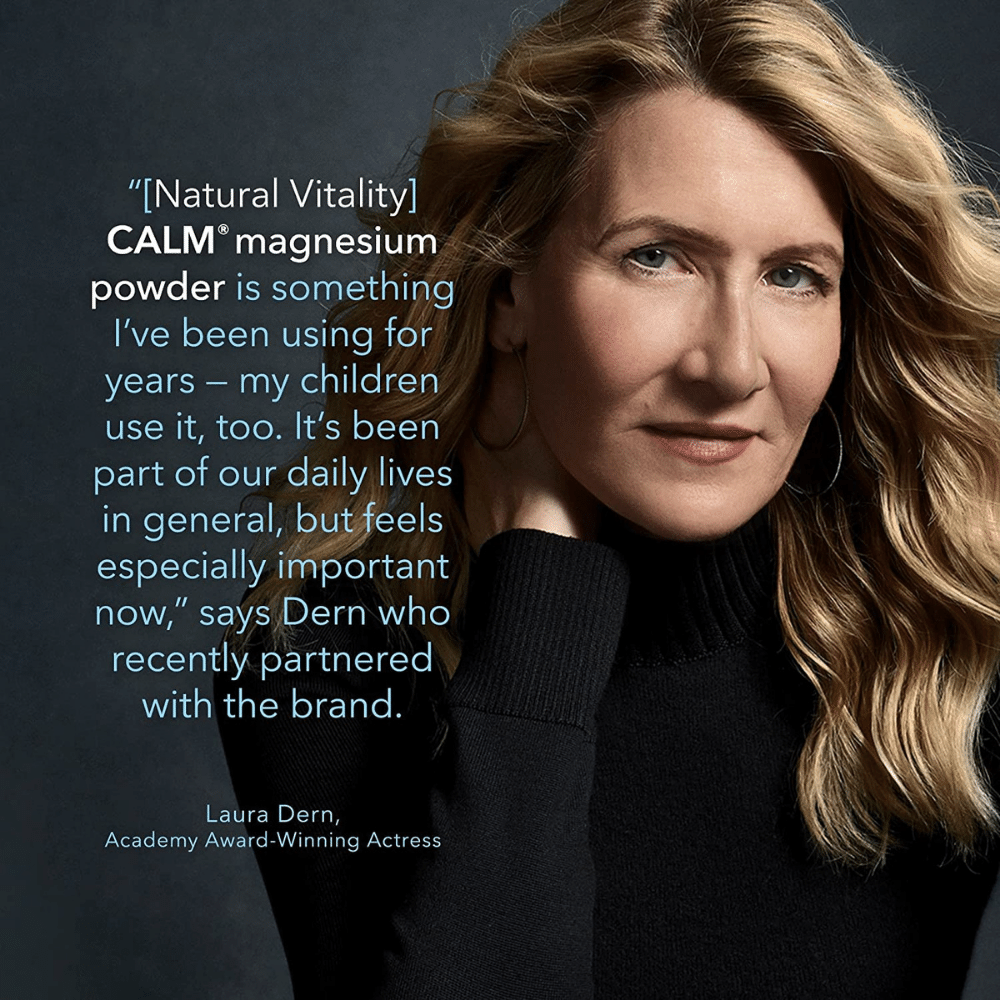 Formulated with magnesium sourced from the Pacific Ocean, Natural Vitality Calm is a vegan and gluten free anti-stress drink mix that is easy to prepare - simply add water and let it fizz, then stir until dissolved.
Start with half teaspoon (1g) daily and gradually increase to two teaspoons (4g) per day as needed. Can be taken with or without food. Experience the difference that Natural Vitality Calm can make in your life today!

#3.Omega-three fatty acids are a type of healthy fat that's found in fish, nuts, and seeds. They're thought to have anti-inflammatory effects and may help reduce anxiety symptoms. Omega-3s are essential for good health, and many people get them from fish or other animal products. However, there are some great vegan omega-3 supplements on the market that can help you meet your needs.
Vegan-friendly, mercury-free Omega 3 this powerful supplement is rich in DHA, an essential fatty acid that can help fight inflammation, support cognitive health, and promote a healthy heart. Just one capsule a day can provide all the benefits of omega-3s, without any of the fishy aftertastes.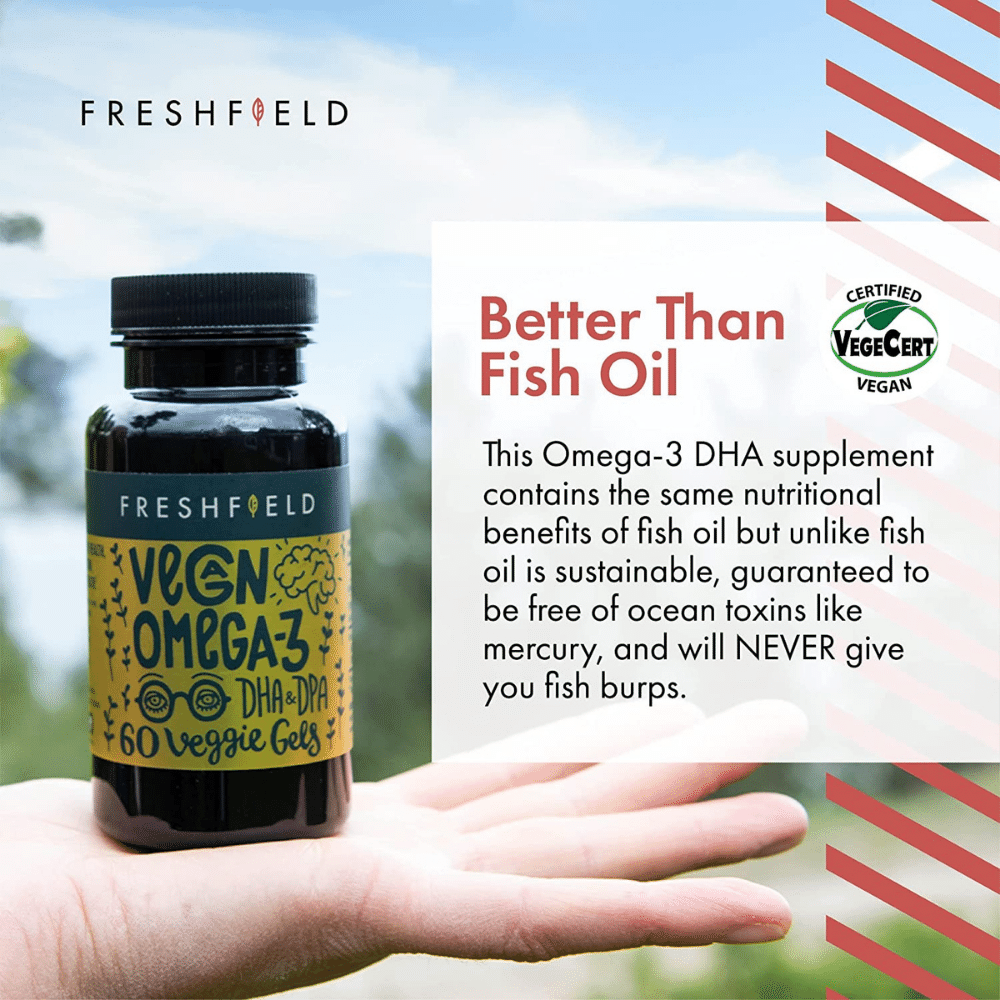 Omega 3 fatty acids are essential for our health, but many of us do not get enough from our diets. The EPA and DHA in omega 3s are especially important for maintaining our health. They help to fight inflammation, tackle anxiety and depression, improve eye health, promote brain health, and boost heart health.
What is Krill Oil and its Health Benefits?
Krill oil is a type of oil derived from a small, shrimp-like creature known as krill. It's high in omega-3 fatty acids, which are believed to offer several health benefits. There are many potential health benefits associated with krill oil supplementation. Some evidence suggests that krill oil can help reduce inflammation, improve cholesterol levels, and boost brain function.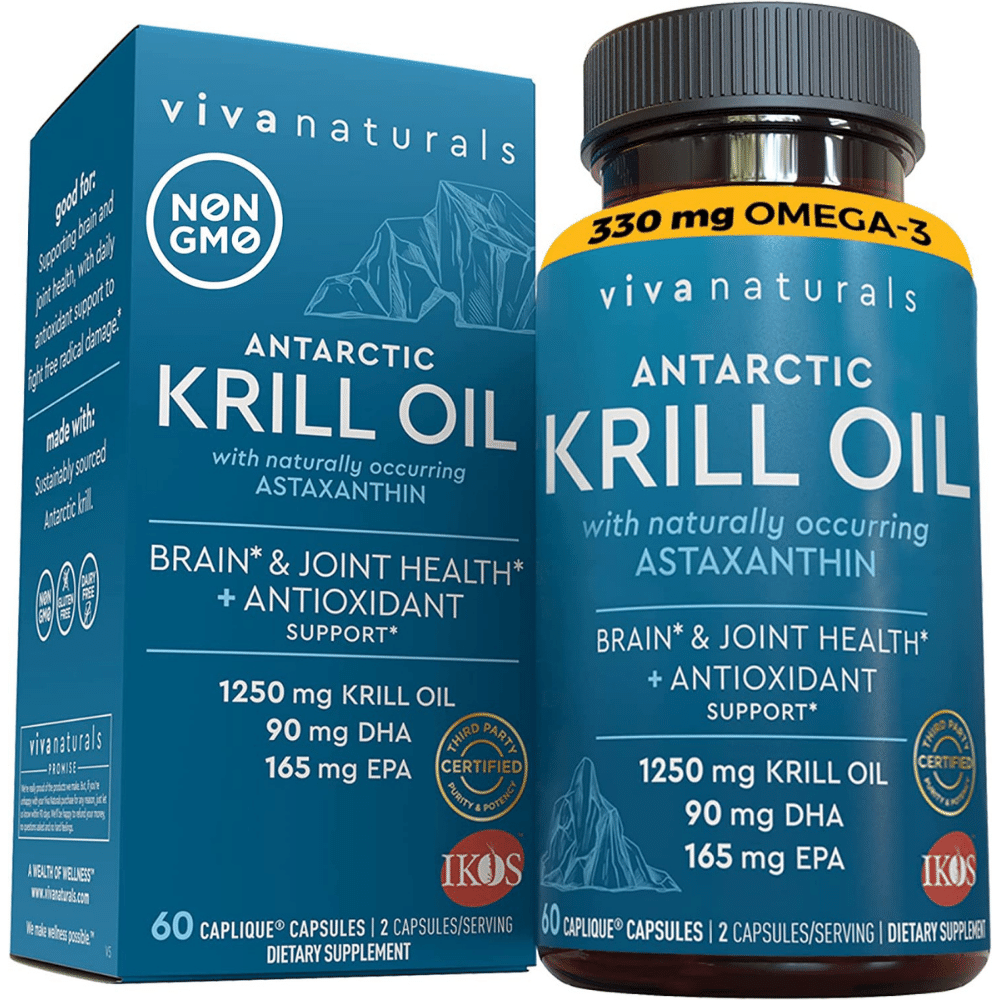 Viva Naturals Krill Oil is a convenient way to get your daily dose of omega 3 fatty acids, and our easy-to-swallow capsules make it easy to take on the go. With just two capsules per day, you can experience the many benefits of krill oil, including support for healthy joints, brain function, and cardiovascular health.
#4. L-theanine is an amino acid that's found naturally in tea leaves. It's been shown to promote relaxation without causing drowsiness.
Get in the zone with Sports Research Suntheanine L-Theanine. This premium amino acid is commonly found in green tea and is believed to promote relaxation without any drowsiness. It's perfect for those who want to keep calm and stay alert. With double-strength 200mg soft gel capsules, you can trust that you're getting a high-quality product backed by research.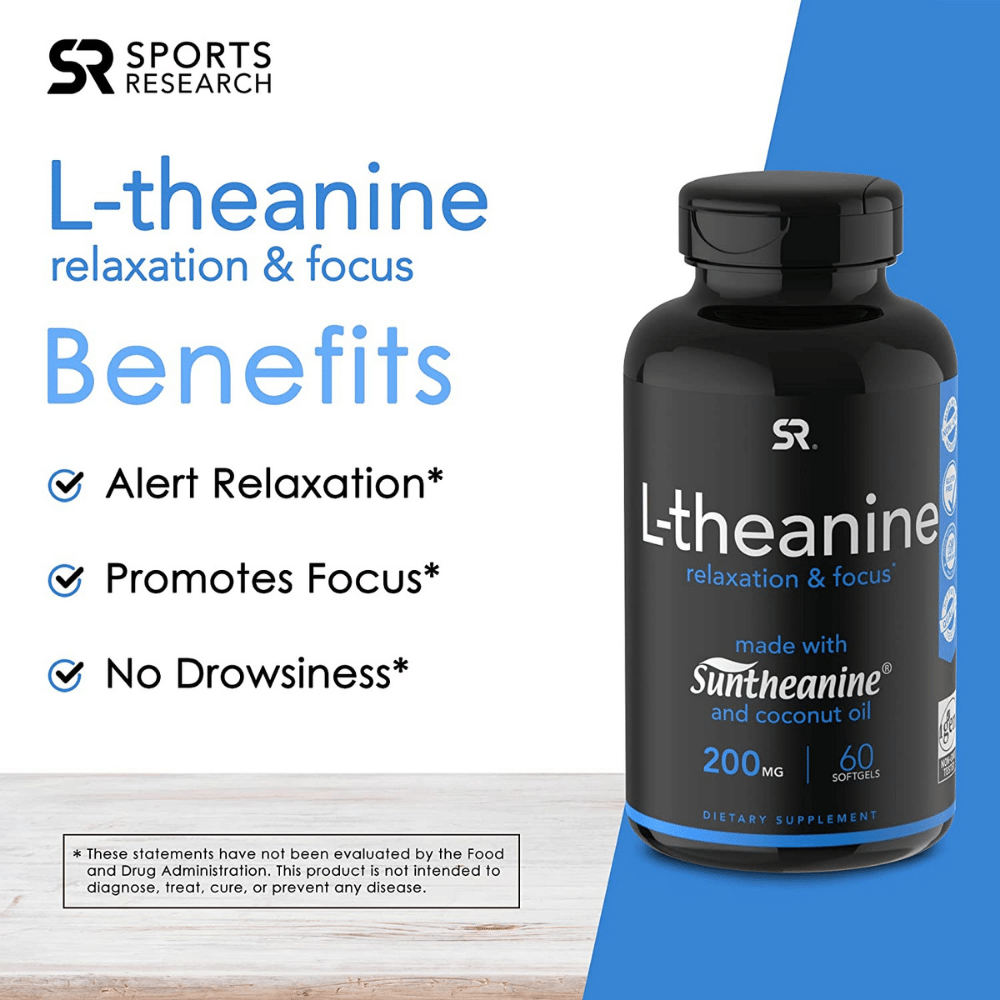 Sports Research is proud to offer a non-GMO and soy-free supplement that is also free of gluten, artificial colors, Hexane, Stearates, and Titanium Dioxide. Get ready to take on your day with Sports Research Suntheanine L-Theanine.
#5. Chamomile is a herb that has long been used as a natural remedy for anxiety and insomnia.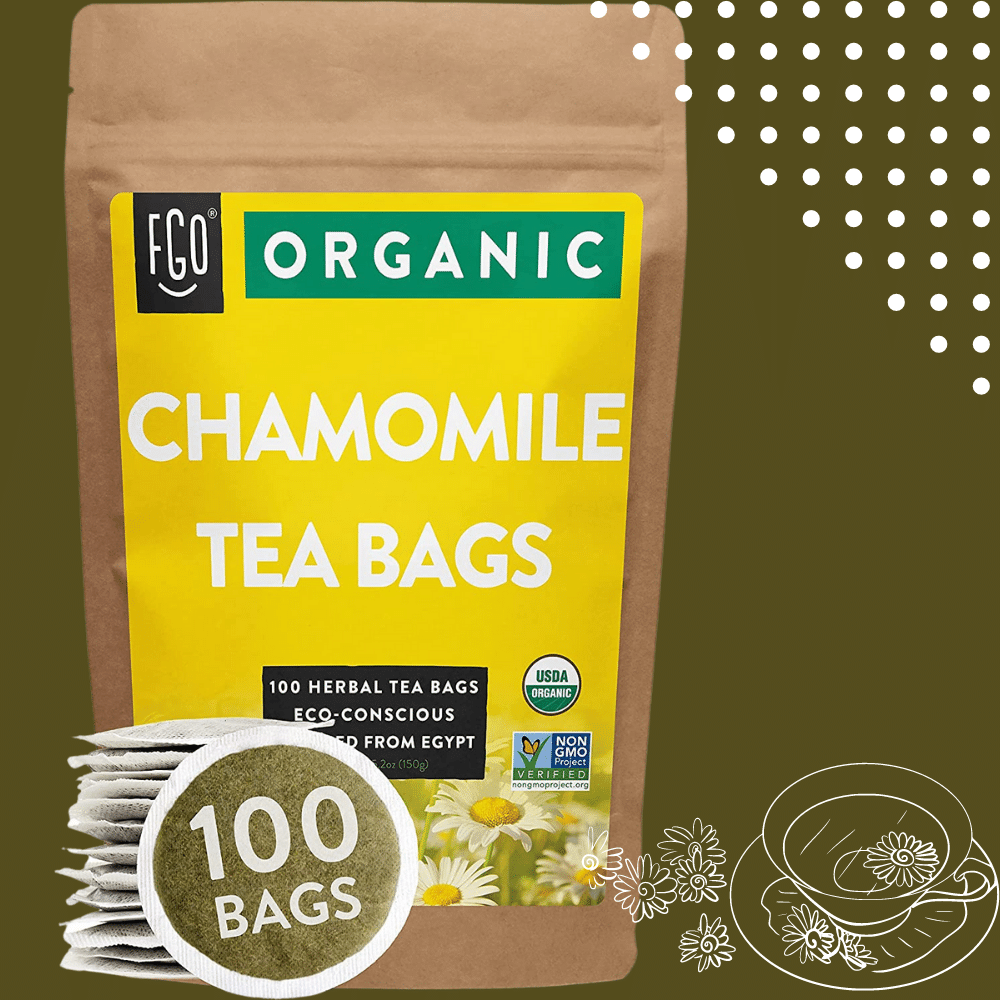 There's nothing quite like a hot cup of tea to soothe the nerves and ease the mind after a long day. This organic chamomile tea is the perfect way to relax and unwind before bed. Just one sip of this warm, aromatic beverage will help you forget all about your troubles and drift off into a peaceful slumber.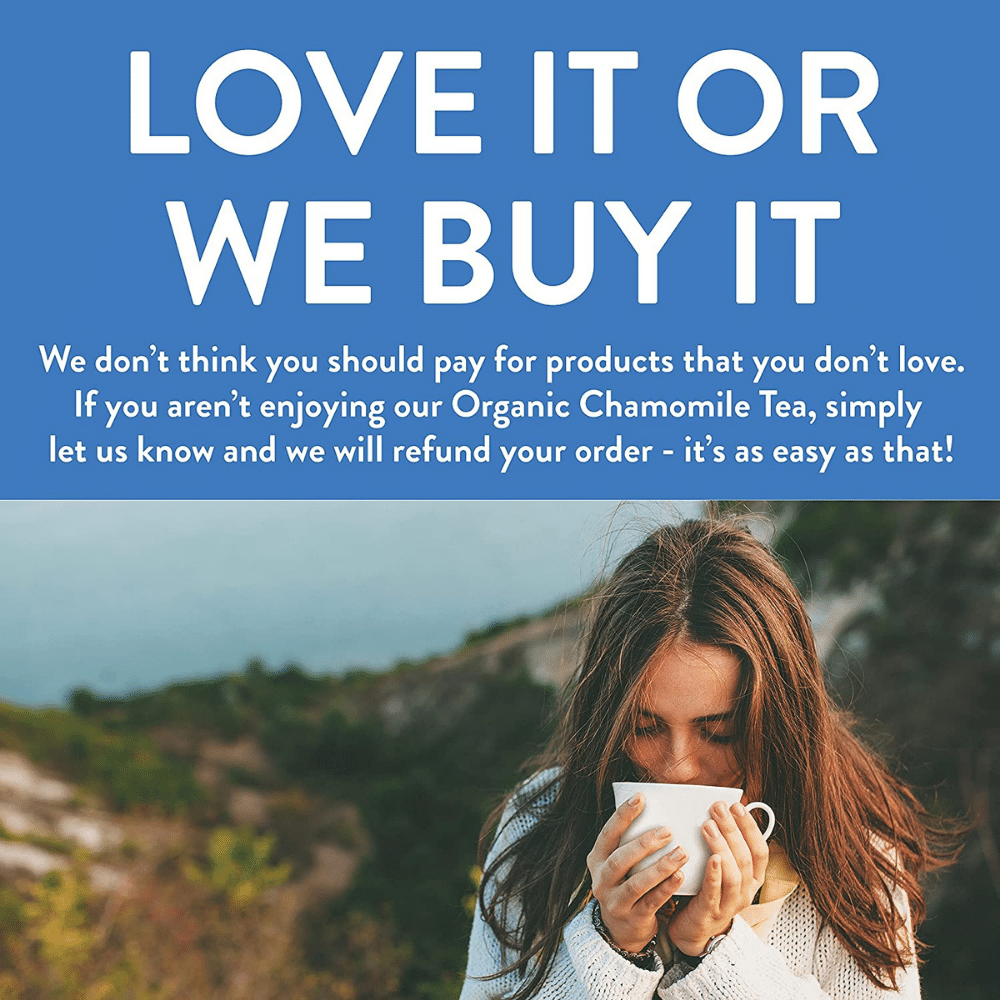 This chamomile tea is made from 100% raw, certified organic ingredients sourced from Egypt. The delicate, slightly earthy flavor is perfect for those who enjoy a more mellow cup of tea. For a truly heavenly experience, add a touch of honey and enjoy with your favorite book before bedtime.
#6.Passionflower is another herbal remedy that's often used for anxiety relief.
Looking for a natural way to promote restful sleep and support the body's response to stress? Horbaach's Passion Flower Tincture may be just what you need!
Passionflower (also known as Passiflora Incarnata) is a wild perennial plant that has a long history of use for promoting sleep and helping the body deal with occasional stress. You can find it blooming in nature anywhere from 10 to 30 feet from its root, with blooming bulbs and a yellow, berry-like fruit.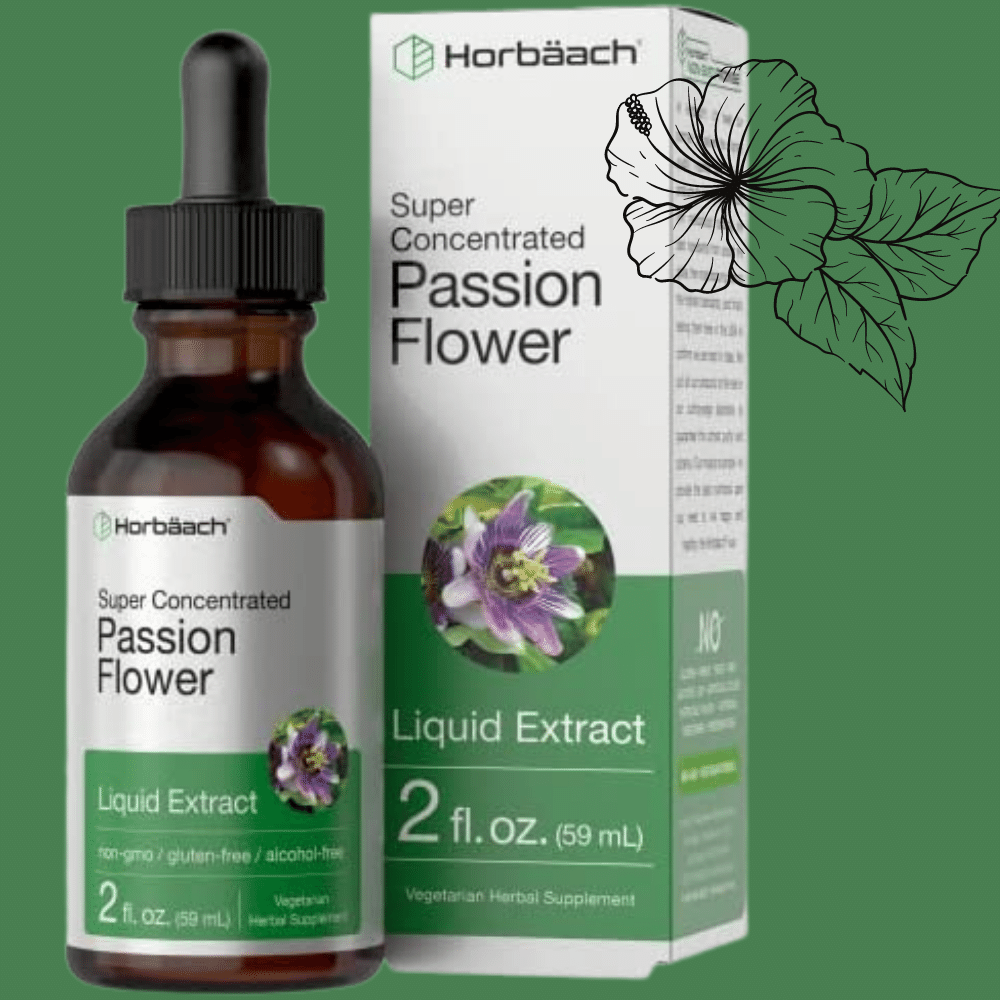 Now this potent herb is available in various supplement forms, including pills, capsules, tablets, bulk powder, liquid tincture, loose leaf tea, and essential oil. You can even find passionflower in certain juice products, lozenges, and shampoo!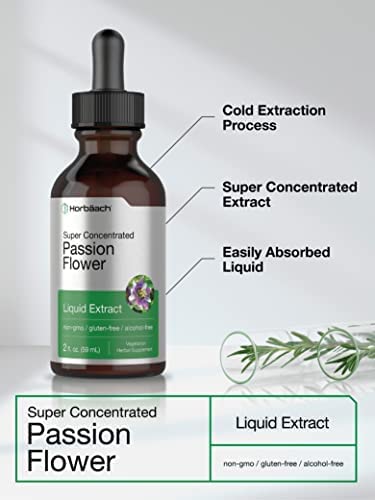 Horbaach's Super-Concentrated Passion Flower Liquid Extract is a great option if you're looking for an easy way to take this helpful herb. This extract is more than 4x stronger than other leading brands, so you'll only need a few drops to get the desired effect. Plus, it's alcohol free so it's gentle on your stomach.
#7. Valerian root is an herb that's sometimes used as a natural sleep aid. It's also been shown to be effective for anxiety.
Valerian Root is an herb that has been used for centuries as a natural remedy for anxiety and insomnia. The active ingredients in valerian root are known as valerenic acids, which have been shown to have calming and sedative effects.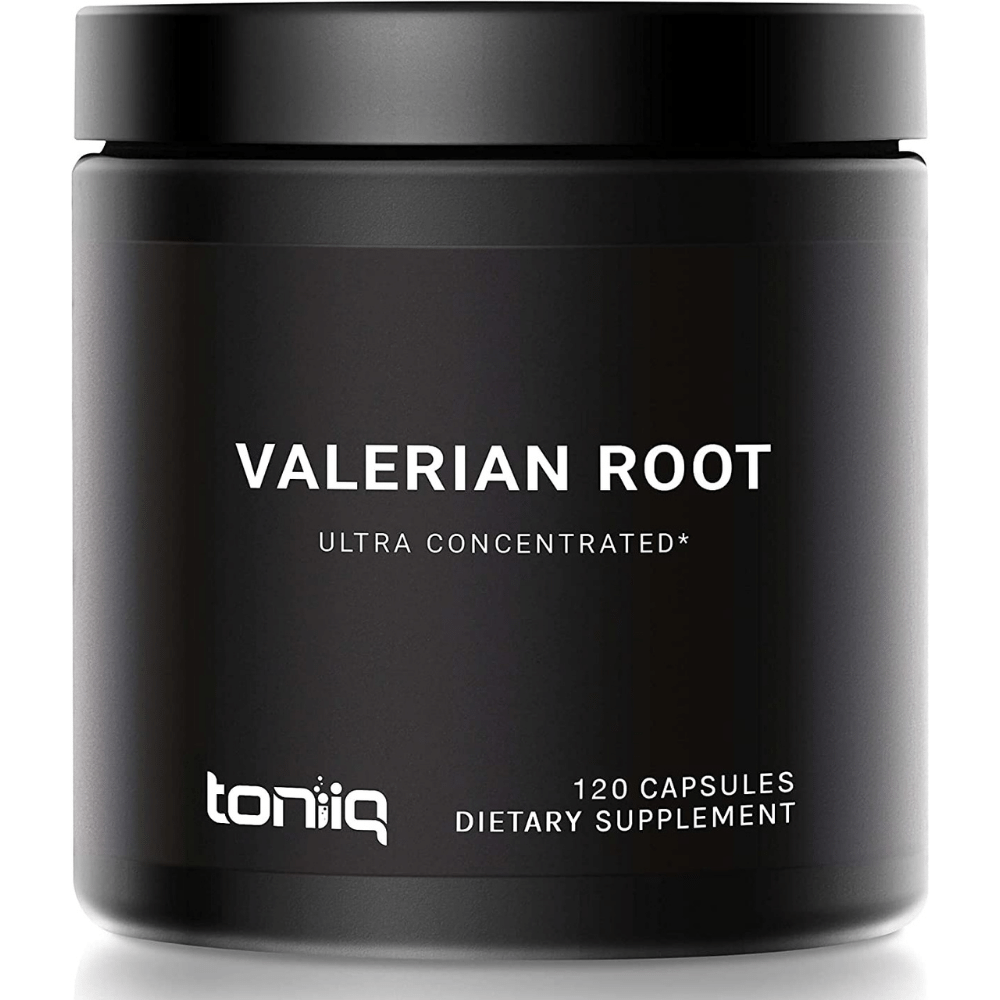 Toniiq's Valerian Root capsules are 4 times more concentrated than the average valerian supplement, making them one of the most potent sources of this natural remedy available. Each capsule contains 325mg of valerian root extract, equivalent to 1,300mg of raw valerian root powder.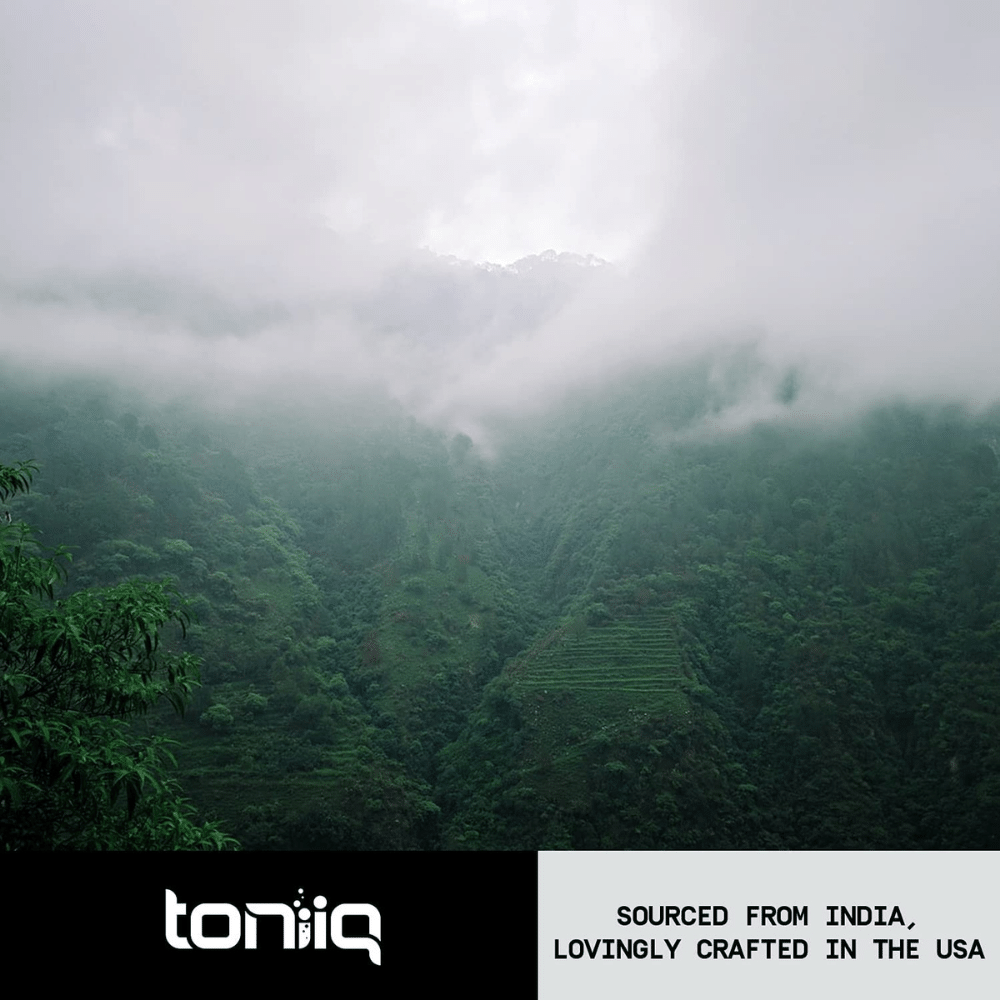 Valerian Root is wild-harvested from the foothills of Central India and produced using a state-of-the-art extraction process to ensure the utmost purity, concentration, quality, and potency. If you're looking for a natural way to reduce anxiety and improve sleep quality, Toniiq's Valerian Root capsules are an excellent option.
#8. Ginseng is an herb that has traditionally been used to help with stress and fatigue.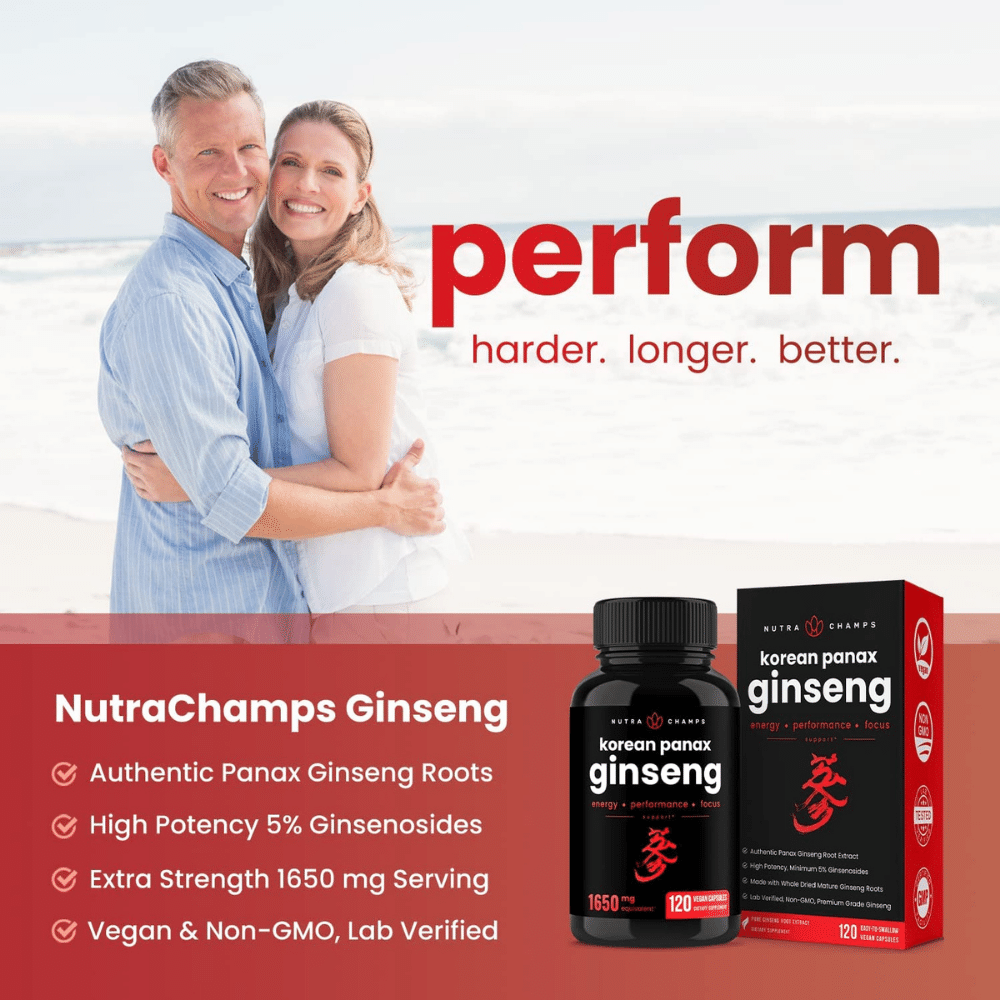 NutraChamps has you covered with their Korean Red Panax Ginseng capsules. hand-selected for premium quality, these capsules are designed to give you a gentle burst of energy without the jitters, helping you stay focused and productive all day long.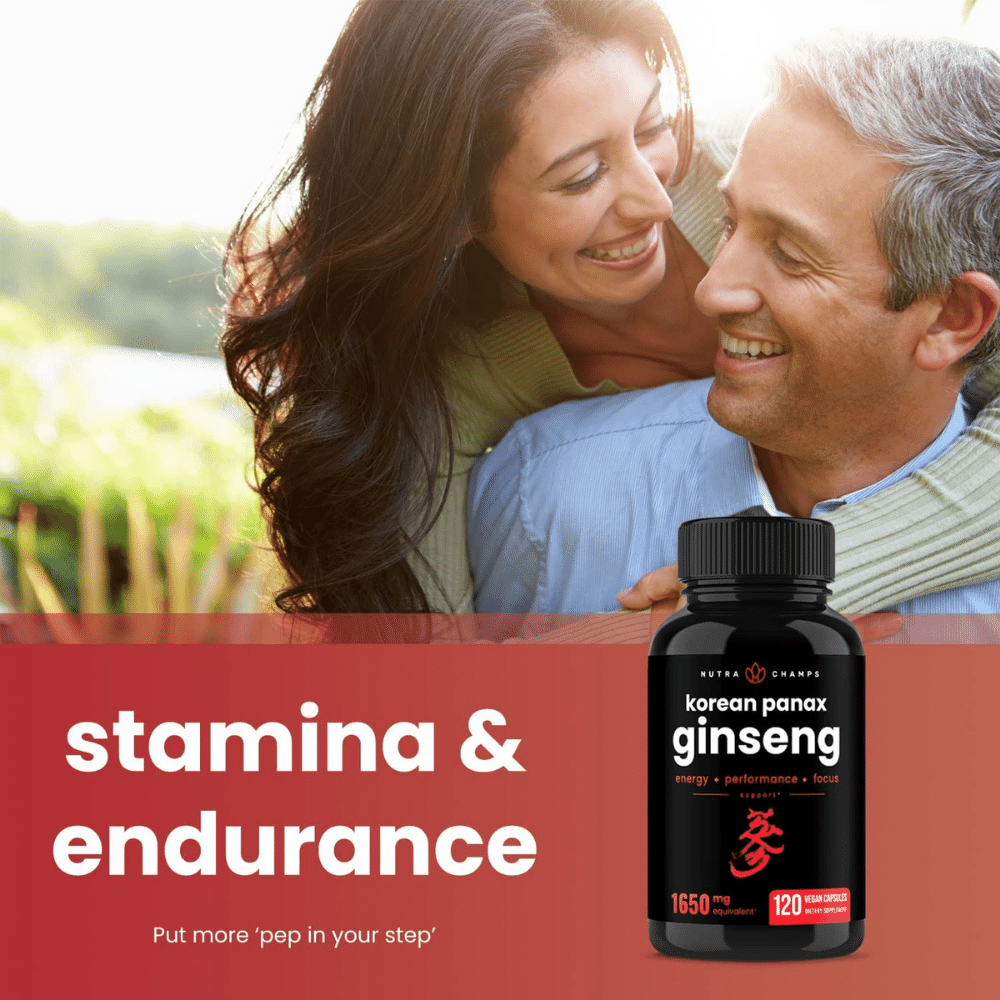 Made with pure ginseng extract and a minimum of 5% ginsenosides, this formula is sure to give you the results you're looking for. Non-GMO and vegan, it's also designed for maximum absorption and bioavailability.
In addition to giving you a boost of energy, Korean Red Panax Ginseng is also known for its immune-strengthening properties. So not only will you feel more energetic and focused, you'll also be supporting your body's natural defenses against illness.
#8. Ashwagandha Supplement the Miraculous Herb for Anxiety and Stress. Used in Ayurveda, the traditional Indian system of medicine for centuries.
One of the active ingredients in ashwagandha is a compound called withanolide which has been shown to have a range of health benefits, including reducing inflammation, boosting cognitive function, reducing stress and anxiety, and helping to improve sleep quality.
NutriRise ashwagandha or withania somnifera supplements are made with 100% organic root extract. This ayurvedic medicine has been used for centuries in India for its many health benefits, which include supporting sleep, immunity, and focus.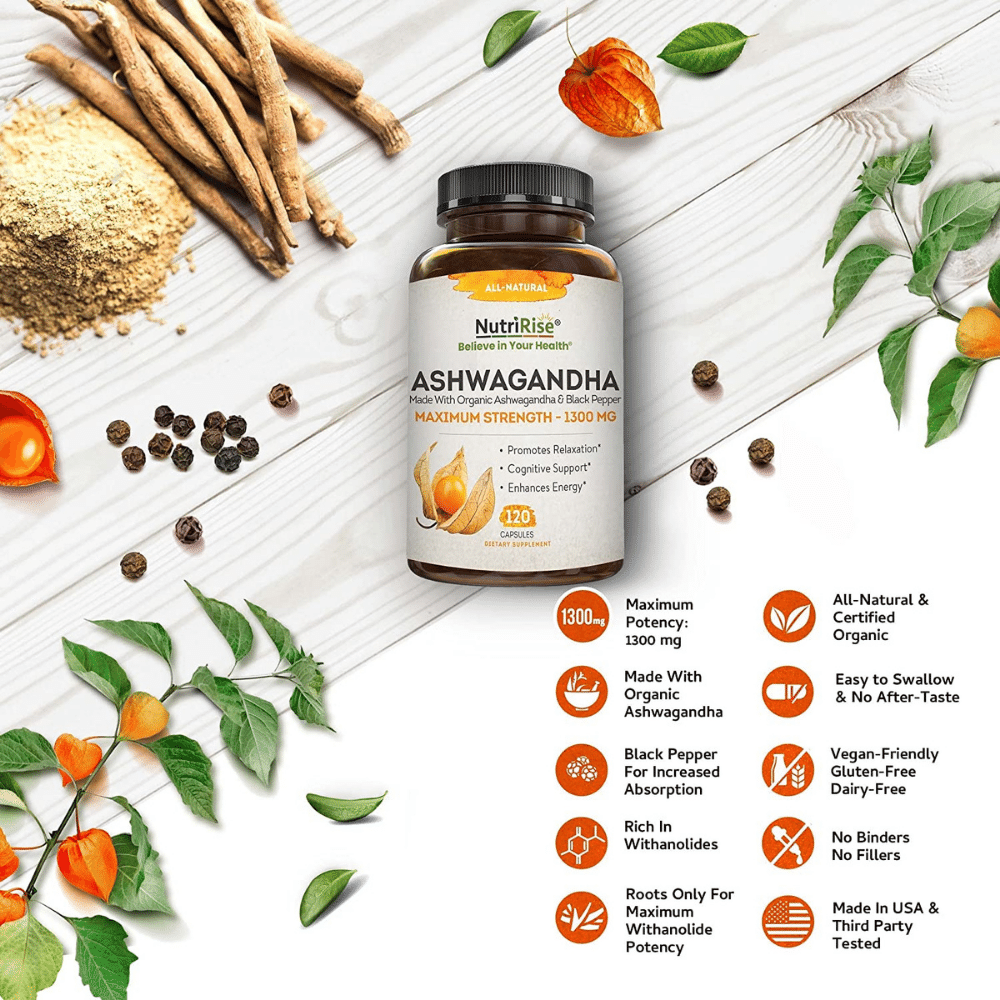 NutriRise ashwagandha capsules are high potency, containing 1300 mg of ashwagandha per serving. They also include black pepper for improved absorption and bioavailability.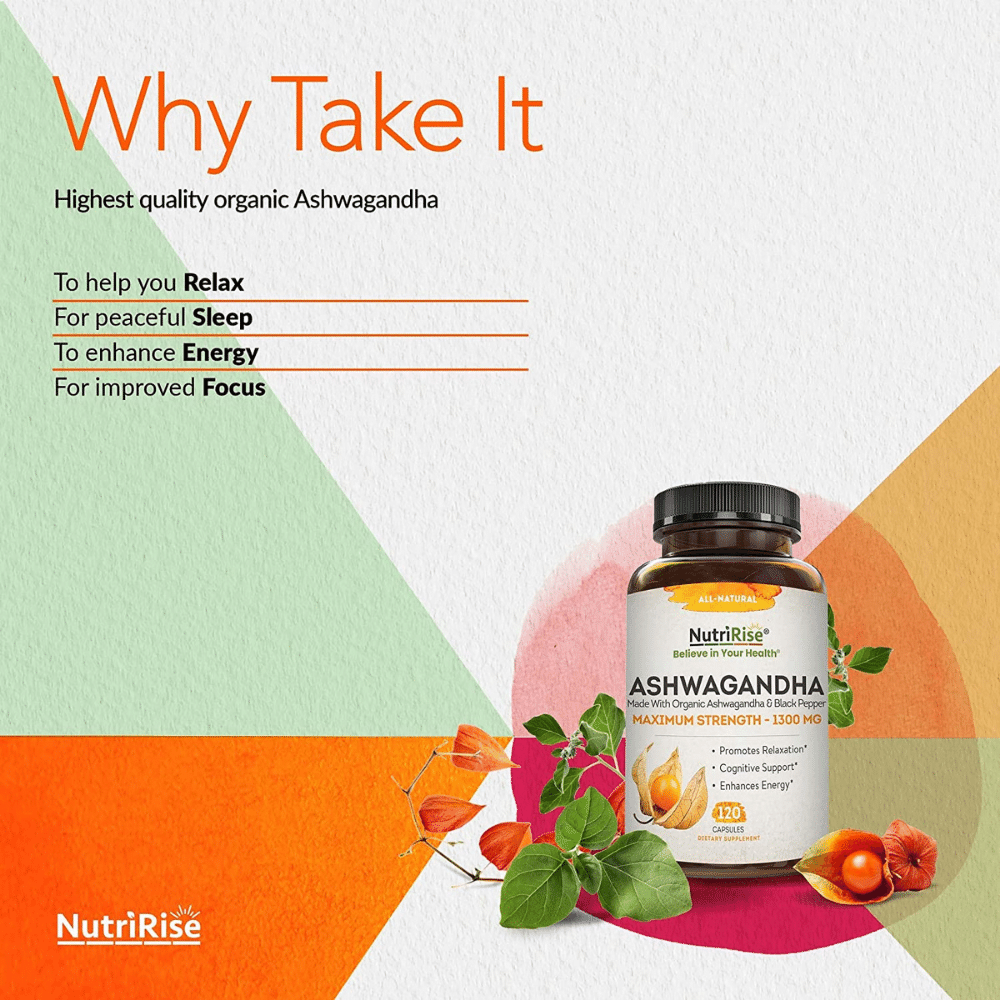 These capsules are vegan, non-GMO, and free of gluten, soy, dairy, and artificial ingredients. Whether you're looking for natural sleep support, immune support, or a boost of energy, ashwagandha supplements can help you feel your best. Try NutriRise ashwagandha capsules today for wellbeing and vitality.
#9. Lavender is a popular essential oil that's often used to promote relaxation and calmness. Essential oils are used for a wide variety of reasons, including but not limited to aromatherapy, relaxation, cleaning, deodorizing, and improving mental clarity. Some of the most popular best smelling essential oils include lavender oil.
Introducing Florona Lavender Essential Oil, the luxurious oil experience for your hair, skin, and home. This versatile set of smelling essential oils is perfect for massage, aromatherapy, candle making, and more. The high-quality, rigorously tested ingredients are sourced from Laguna Beach and beyond to bring you the best possible product.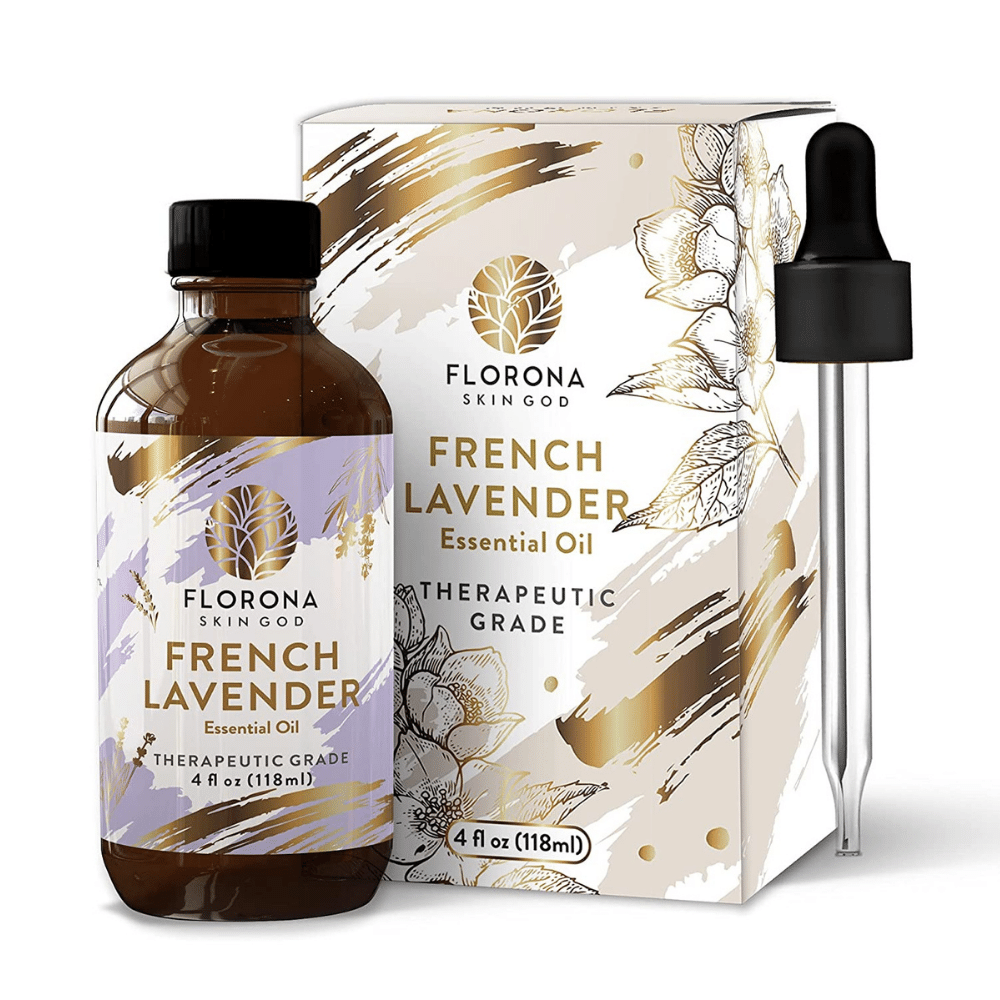 The botanical name of the flowering plant from which the smelling essential oils are derived is Narcissus poeticus. It is also commonly known as the poem's daffodil, the poet's narcissus, or Narcisse des poètes. These oils have a sweet, warm, rich, and enduring floral fragrance with a healthy undertone that makes them quite sensual.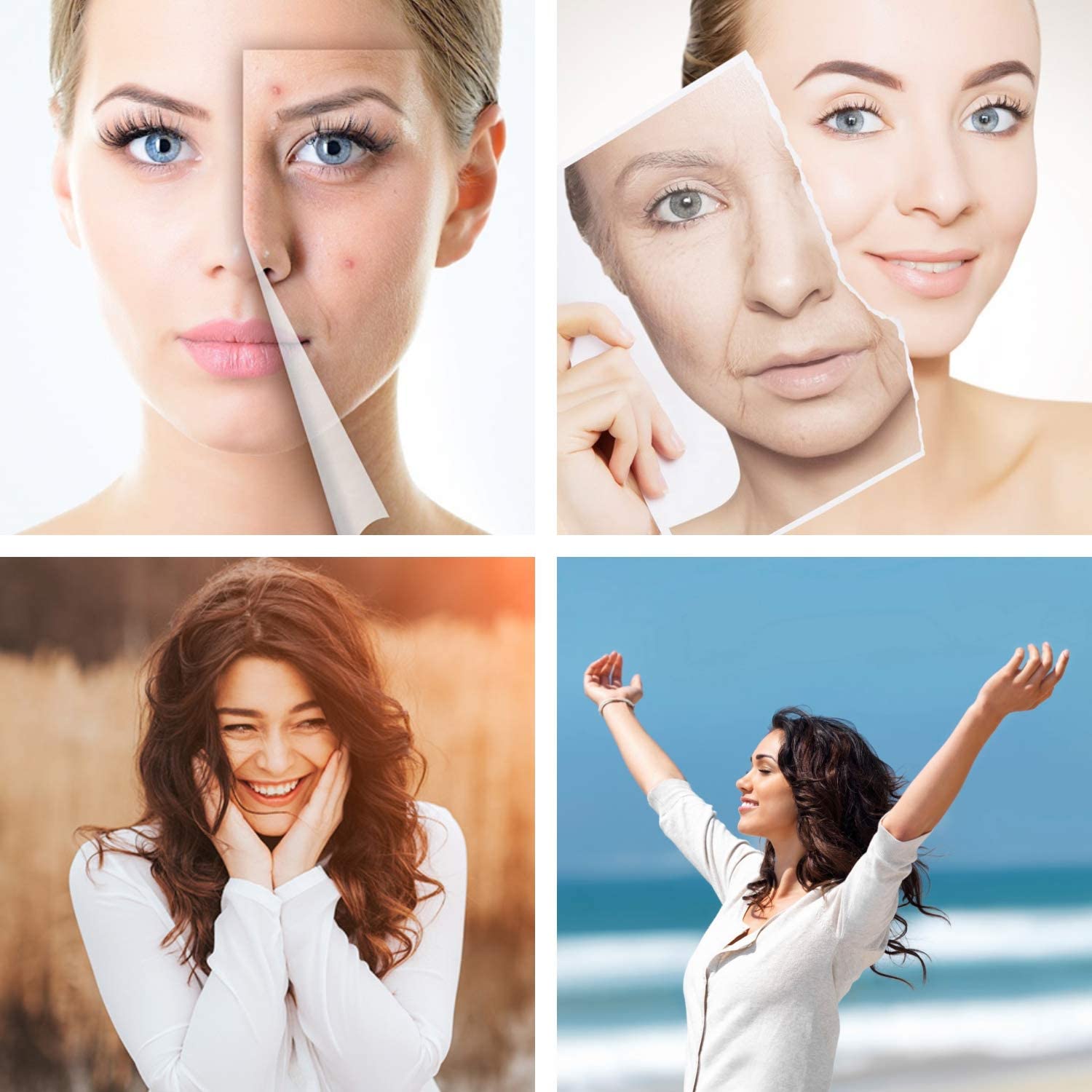 The oils are extracted from the flowers of the plant through a process of steam distillation. They have been used for centuries in aromatherapy and its benefits were well documented even then. The most notable benefit of these oils is their ability to boost self-confidence and self-esteem.
#10. B vitamins are a group of nutrients that play an important role in many body processes, including energy production and nervous system function. B vitamins have been linked to lower levels of anxiety and depression.
What are the benefits of the vitamin B complex?
As we age, our bodies become less efficient at absorbing nutrients from our food. This can lead to a decline in energy levels and overall health. One way to combat this is to supplement your diet with a vitamin B complex. Vitamin B12 is particularly important for cellular energy production.
Vitamin B12 is an important nutrient that helps the body produce cellular energy. It is found naturally in animal products, but many people do not get enough through diet alone. This is especially true for older adults, who may have difficulty absorbing vitamin B12 from food. A daily supplement can help to prevent deficiency and improve energy levels.
Nature's Way Alive B-Complex Gummies are a delicious way to help support your metabolism and energy levels. These mango-flavored gummies are chewable and made with Vitamin B12, which helps the body convert food into energy.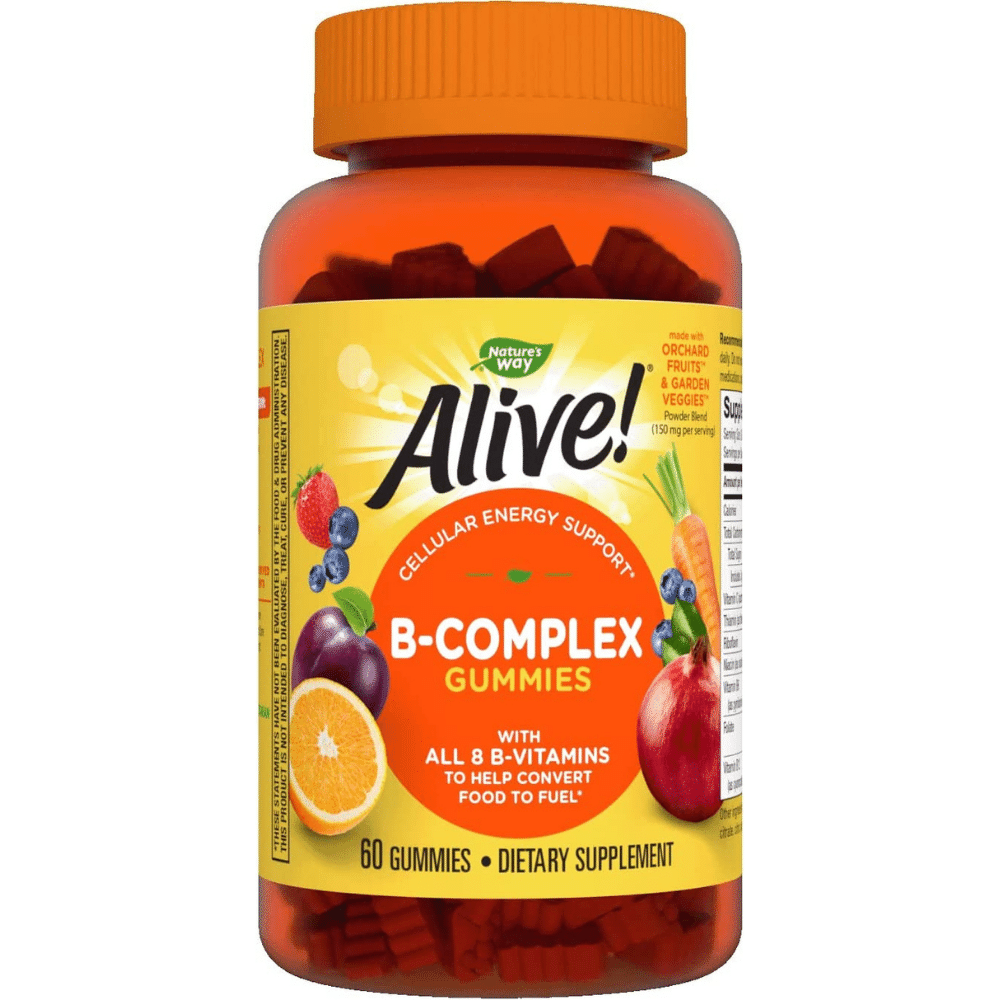 They're also a great source of other B vitamins like folate and biotin, which are important for overall health. So, not only do they taste great, but they're also good for you. These B-Complex gummies are made with all 8 B-vitamins, they help convert food into fuel, and are also enriched with a potent blend of orchard fruits & garden veggies powder.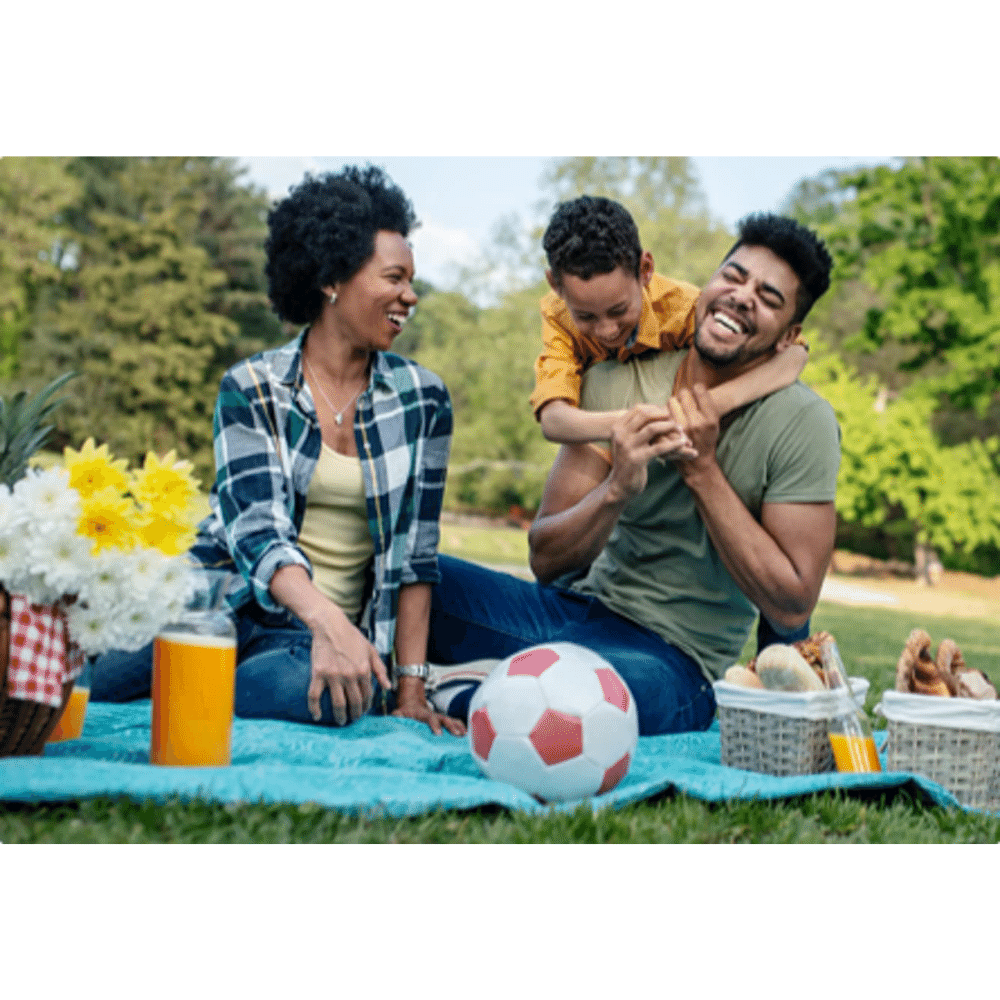 They also play an important role in maintaining healthy skin, hair, and nails. These b complex gummies are available in a variety of different flavors, including mango, which is designed to be appealing to children. They are also vegan and gluten-free b complex gummies and they are a convenient way to ensure that you are getting the recommended daily amount of B vitamins.
#11. Vitamin C is a nutrient that's essential for good health. It's involved in immune function, tissue repair, and the production of certain neurotransmitters.
Bioflavonoids are natural plant pigments that offer a variety of health benefits. They are often found in citrus fruits and other brightly colored fruits and vegetables. Bioflavonoids work synergistically with vitamin C, and they help to improve the absorption of vitamin C by the body.
Bioflavonoids have antioxidant properties, which means that they scavenge harmful toxins and free radicals from the body. They also promote healthy circulation and strengthen blood vessels. Bioflavonoids are thought to play a role in preventing cancer, heart disease, and age-related conditions such as dementia and Alzheimer's disease. Some research has shown that vitamin C may help reduce anxiety and stress levels.
American Health Ester-C with Citrus Bioflavonoids is a supplement that is designed to support the health of the immune system, skin, and nails. The unique manufacturing process of Ester-C makes it non-acidic and gentle on the stomach.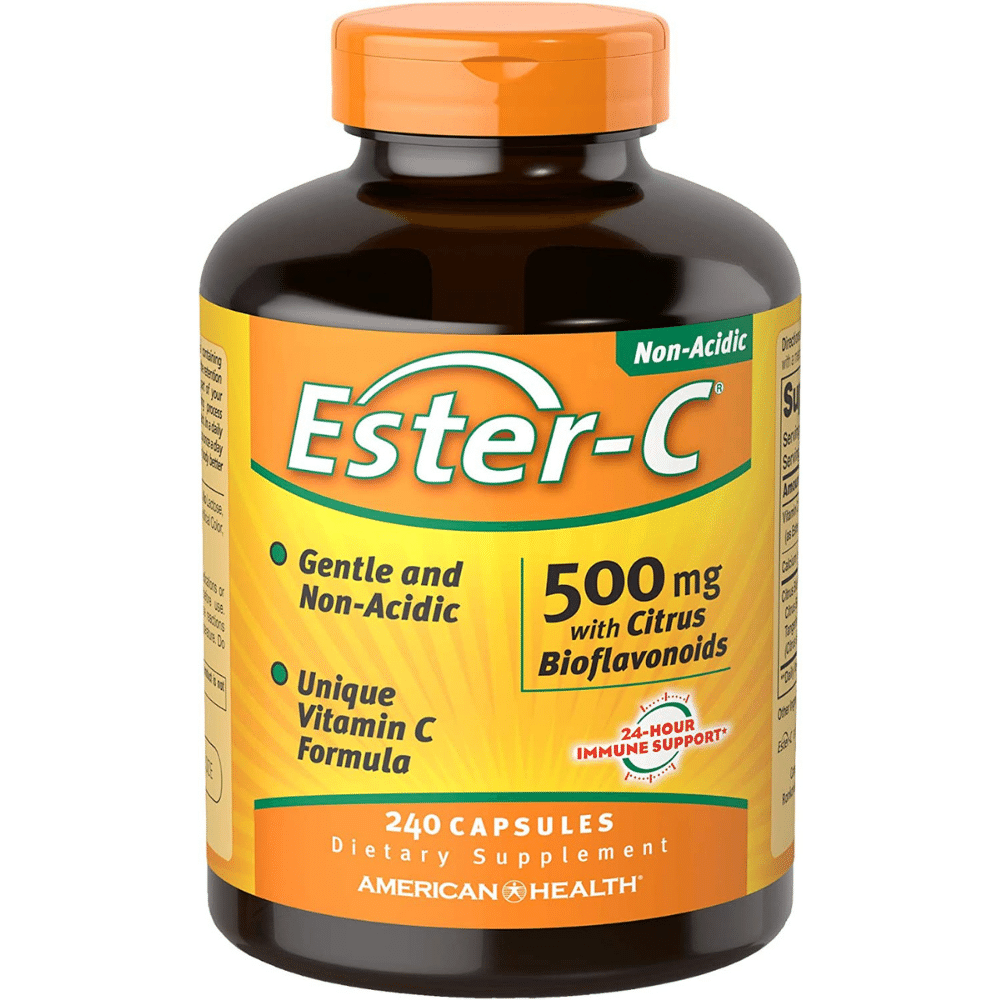 The citrus bioflavonoids in this Vitamin C are thought to help with the absorption of vitamin C. This essential vitamin plays a role in many aspects of health, including the formation of collagen, the protection of cells from oxidative damage, and the proper functioning of the immune system.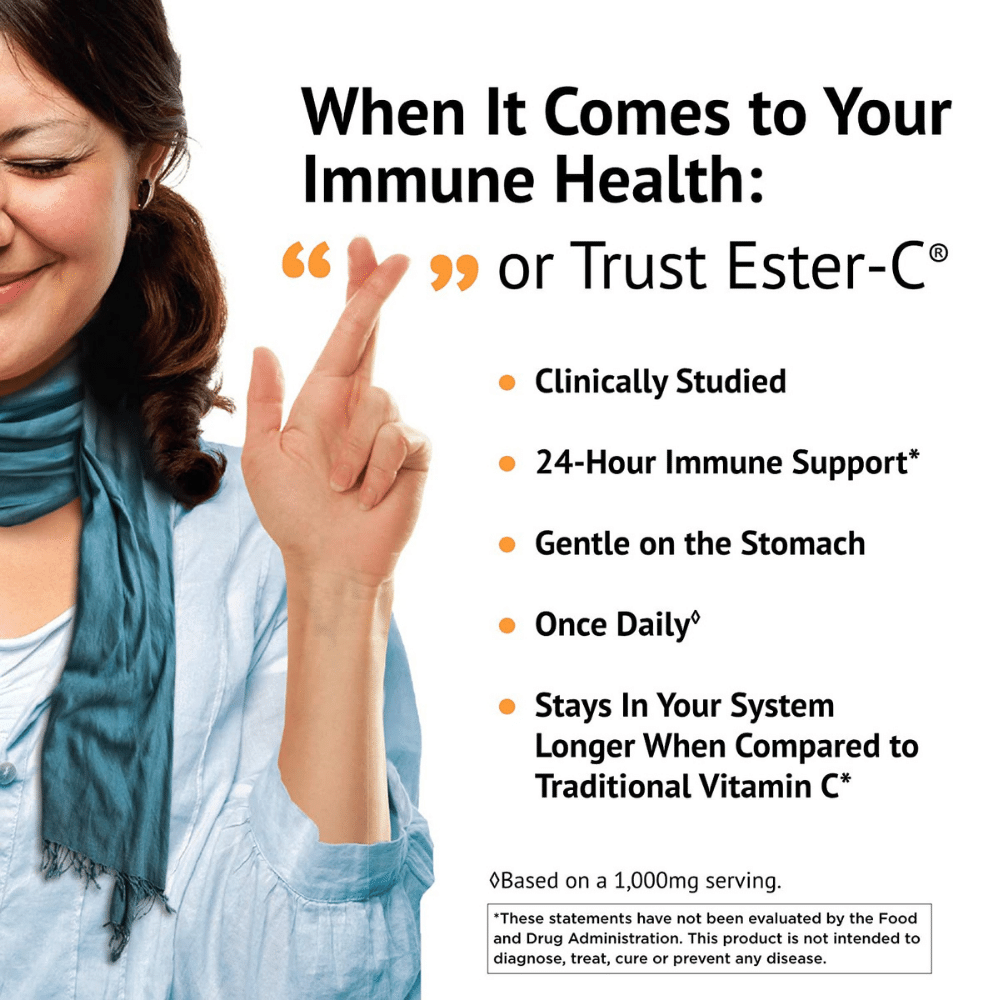 Most FAQs about Anxiety Disorders and How to Prevent
Most FAQs about Anxiety Disorders and Supplements to Prevent It
What are the symptoms of anxiety disorder?
Anxiety disorder is a health condition that is characterized by feelings of worry, fear, and uneasiness that are excessive and persistent. The symptoms of anxiety can vary from person to person, but often include:
Feeling restless or on edge
Having difficulty concentrating
Having trouble falling or staying asleep
Feeling irritable or easily angered
Experiencing muscle tension or pain
Experiencing nausea, diarrhea, or other gastrointestinal problems
If you experience any of these symptoms for more than two weeks and they are causing significant distress or interfering with your daily life, it is important to seek professional help. There are many effective treatments available for anxiety, including medication, therapy, and self-help techniques.
Is anxiety considered a mental health disorder?
Anxiety is the most common mental health disorder in the U.S., affecting 40 million adults in the U.S. every year. It is a serious condition that can lead to other mental health disorders, such as depression if left untreated.
There are several different types of anxieties, including generalized anxiety disorder (GAD), social anxiety disorder (SAD), and panic disorder. Each type of anxiety has its own unique set of symptoms that can make daily life difficult for those who suffer from it.
There are several treatments available for anxiety disorders, including therapy, medication, and supplements. Some people find relief from their symptoms by using only one type of treatment, while others find that a combination of treatments works best for them.
What are the best supplements for anxiety?
There is no one-size-fits-all answer to this question, as different supplements may work differently for different people. However, some popular supplements we outlined in this article. However, it is always better to talk to a health care professional before you consider taking any supplements.
Is anxiety considered a mood disorder?
Anxiety is a type of mood disorder. Other types of mood disorders include depression, bipolar disorder, and cyclothymia.
Mood disorders are a category of mental health conditions that involve abnormal or dysfunctional emotional states. Mood disorders can be very disruptive and can significantly impair a person's ability to lead a normal life.
There are many different types of anxieties, each with unique symptoms. Some of the most common types include generalized anxiety disorder, social anxiety, panic disorder, and obsessive-compulsive disorder.
There are many effective treatments for anxiety, including medication and therapy. However, some people may also find supplements helpful for managing their symptoms.
Is anxiety a chemical imbalance?
Anxiety is a mental health condition that is characterized by excessive worry and fear. It can be caused by chemical imbalances in the brain, but it is also often triggered by environmental factors, such as stress.
Many different supplements can help to treat anxiety, including omega-3 fatty acids, magnesium, and probiotics. Vitamins B and C are also known to help relieve anxiety symptoms. It is important to speak with a doctor before starting any new supplements, as some may interact with the medications you are taking.
Conclusion
While there is no one-size-fits-all solution to managing anxiety, certain supplements may help to ease symptoms and promote calmness. If you're considering using supplements to manage anxiety, be sure to speak with a healthcare professional first. They can advise you on whether a particular supplement is right for you and the best dosage to take.
Thank You for Reading!
Stay Healthy and Happy!
Find Your Inner Peace!
RELEVANT READS
👉
Please note that all products listed in this article are carefully selected and reviewed. When you buy through the links of this page we will earn a small commission, which does not affect your price. Here is how it works. Thank you!