5 Accessories Gift Ideas Every Wine Lover Needs
When it comes to enjoying a glass of wine, all you really need is some good company and a quality bottle of vino. However, wine is the drink of the gods, and as such, it deserves to be treated with respect and rituals. In this article, we will outline the top 5 most used accessories gift ideas for wine lovers. Therefore, we made a selection of the best wine lovers accessories. Find out more...
#1. A Good Wine Glass
The first and most important accessory on our list is a good wine glass. Not all wine glasses are created equal - in fact, there are different glasses for different types of wines. For example, a red wine glass will have a larger bowl than a white wine glass to allow the wine to breathe properly. If you know the type of wines your friend or loved one enjoys drinking, you can narrow down your search for the perfect gift. Otherwise, a nice set of all-purpose wine glasses is always appreciated.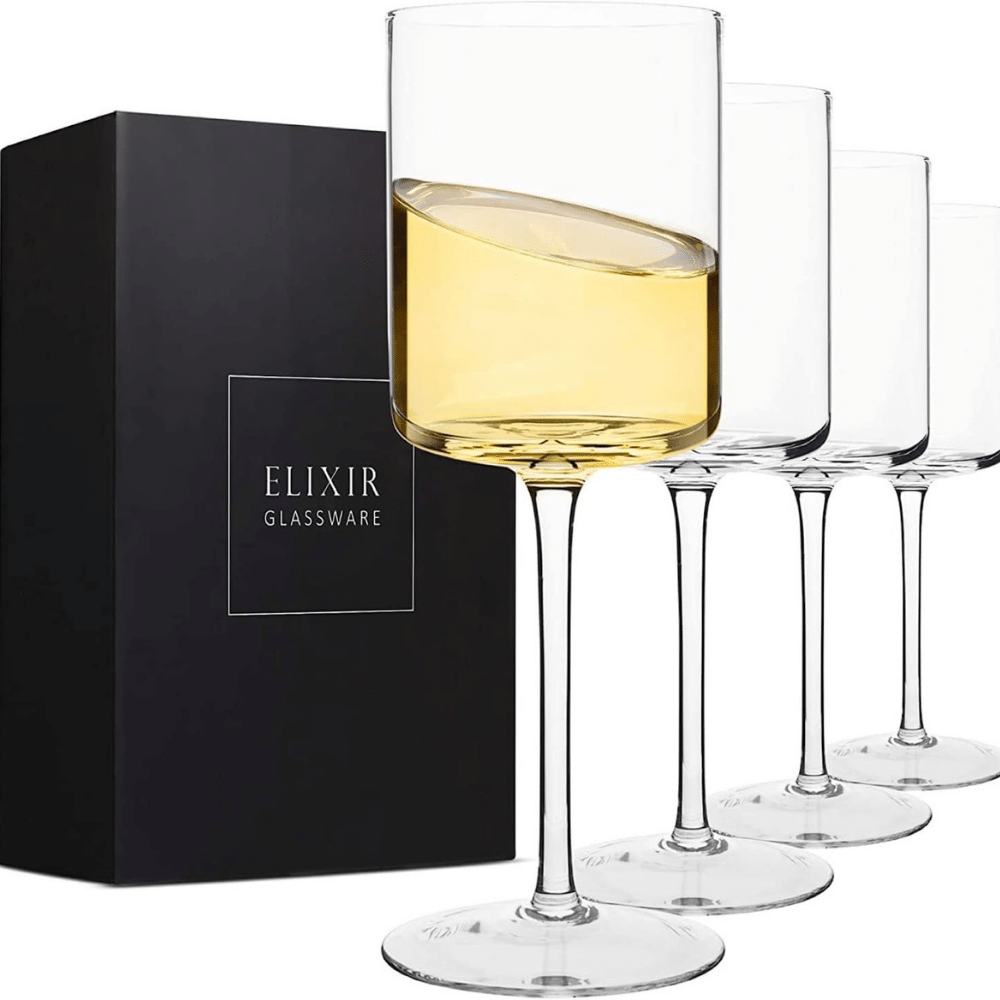 Elixir's Square Wine Glasses for Red or White Wine
CHECK PRICE ON AMAZON
Elixir's square wine glasses are a beautiful addition to any home. The set of four glasses are handmade from lead-free crystal and are perfect for enjoying red or white wines. The contemporary design is perfect for any occasion, and the glasses come packaged in a luxurious gift box, making them an ideal gift for someone special. Whether you're celebrating a wedding, anniversary, or simply enjoying a glass of wine with friends, Elixir's wine glasses are sure to impress.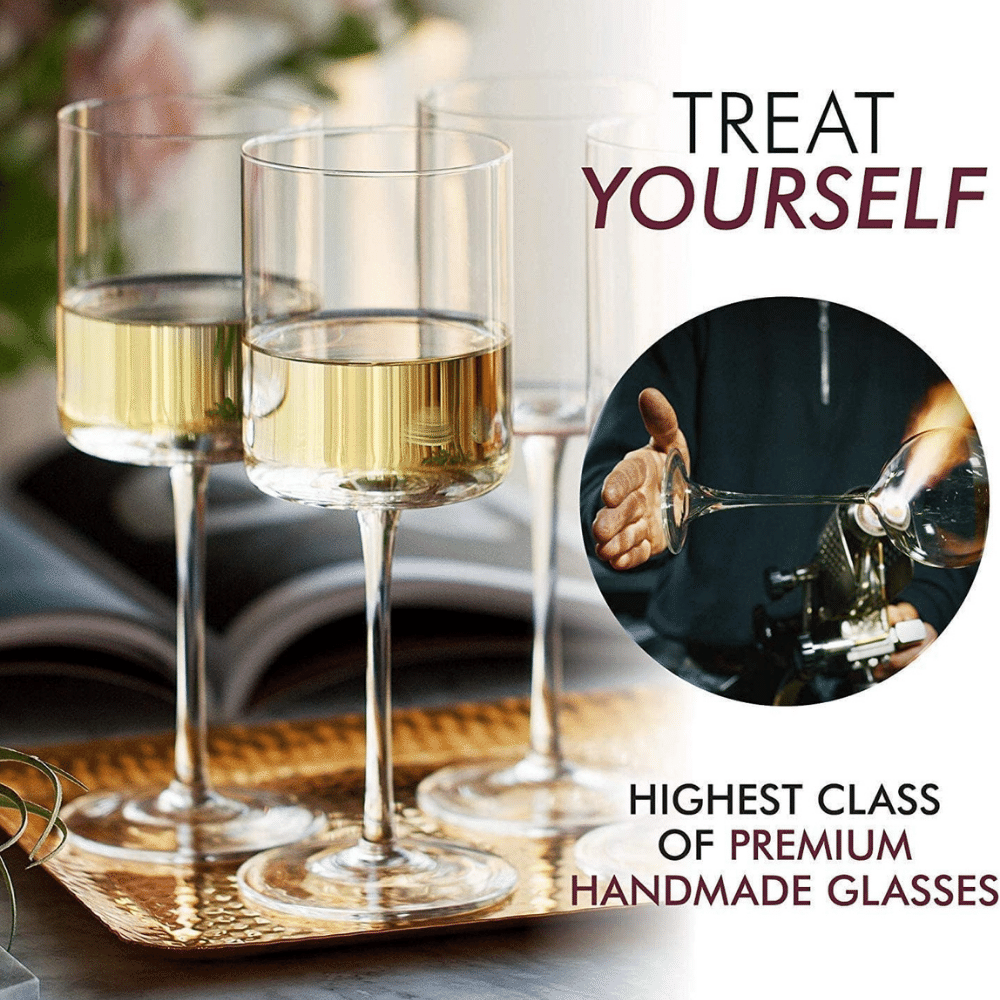 #2. A Decanter What to Look When Choosing a Wine Decanter
When choosing a wine decanter, first consider the size. You want one that is big enough to fit a full bottle of wine. Next, consider the shape. A classic wine decanter is cone-shaped with a narrow neck and wide base. This design allows for aeration, which enhances the flavor and aroma of the wine.
Finally, consider the material. Glass is classic and always looks elegant, but it can be fragile. Ceramic or stoneware are more durable options. Whatever material you choose, make sure the decanter is dishwasher safe for easy cleaning.
A decanter is a must-have for any serious wine drinker. Decanting allows the wine to breathe before it is served, which enhances its flavor and aroma. plus, it just looks fancy AF. There are all sorts of decanters on the market - from simple glass designs to more elaborate styles made from crystal or even hand-blown glass. No matter what your budget is, you should be able to find a decanter that your friend or loved one will appreciate.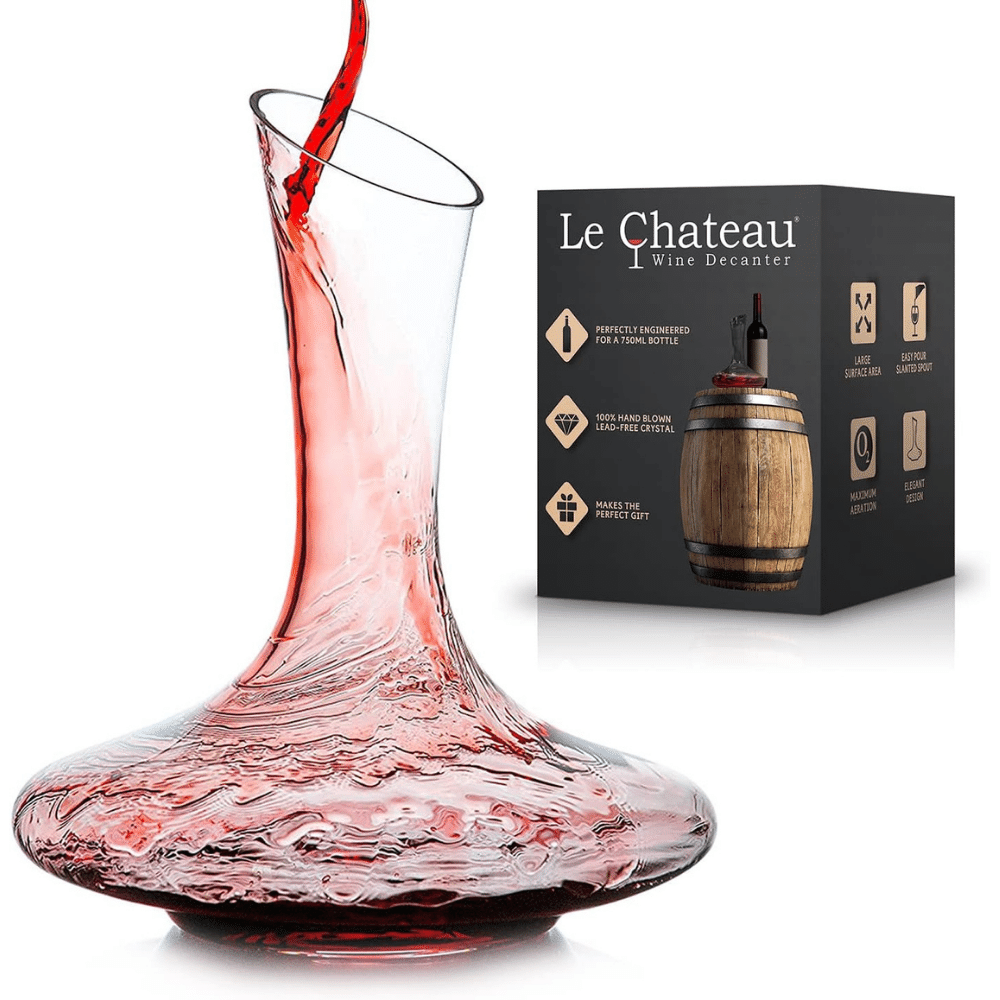 Le Chateau Red Wine Decanter Aerator Crystal Glass Wine Carafe Full Bottle
CHECK PRICE ON AMAZON
When you're looking for a wine decanter that provides maximum aeration for smooth, crisp wine, look no further than the Le Chateau Red Wine Decanter. This large wine decanter holds a standard 750ml bottle of wine and features a wide diameter for maximum aeration. The easy-to-pour slanted spout eliminates spills and drips, making it a breeze to use. With its modern, sleek design, this hand-blown lead-free wine decanter is the perfect addition to your next gathering. It pairs perfectly with a merlot, cabernet, or pinot noir and makes a great gift for any wine lover.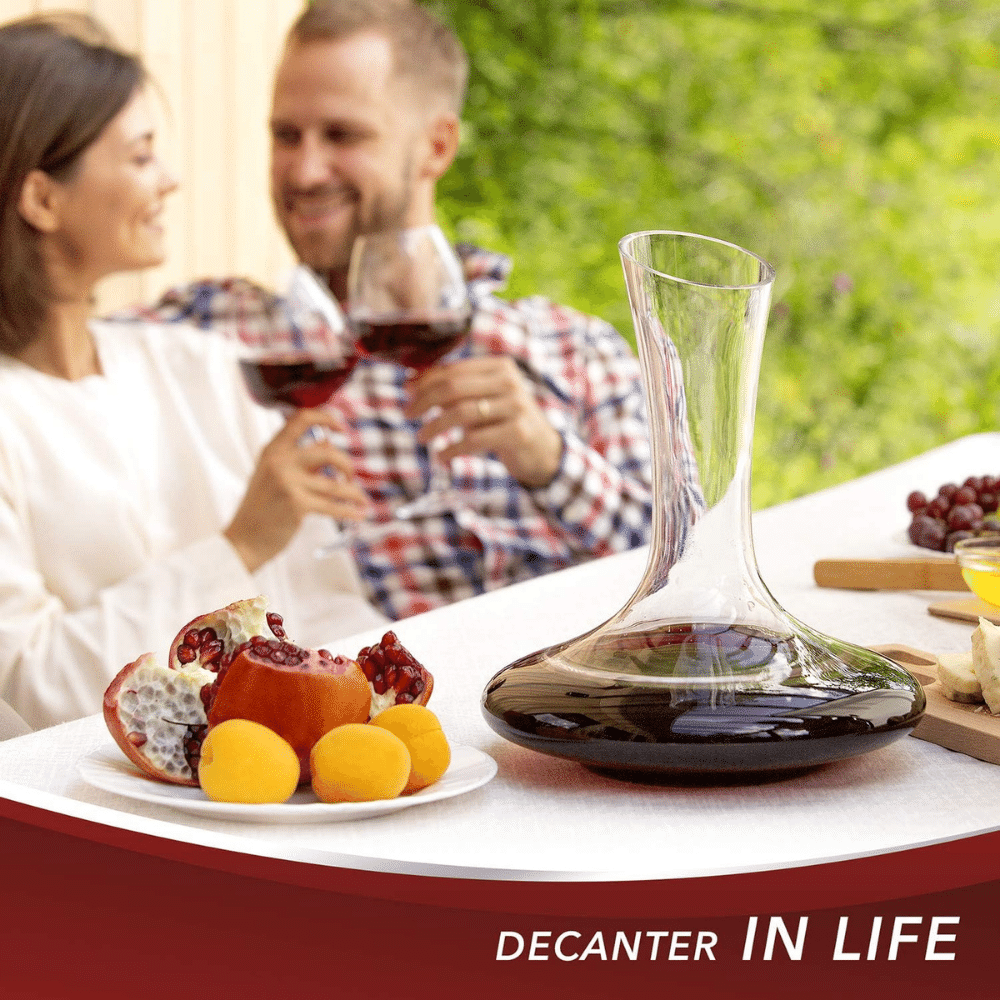 #3. A Wine Cooler
A wine cooler is another essential accessory for any wine lover. Whether they're storing their bottles long-term or just want to keep a few on hand for impromptu gatherings, a good wine cooler ensures that their wines are always served at the perfect temperature. There are many different types and styles of wine coolers on the market - from small countertop units to large free-standing models - so you should be able to find one that fits both your friend's needs and your budget.
Are you a wine lover who enjoys drinking reds and whites, but hates having to wait for your wine to chill? Well, now there's no need to wait any longer with the Wine Chiller Electric Cobalance Wine Chillers! This sleek and stylish wine chiller is made of high-quality brushed metal refrigerated inner barrel and stainless steel lasing, ensuring that your wine stays cool and fresh for hours.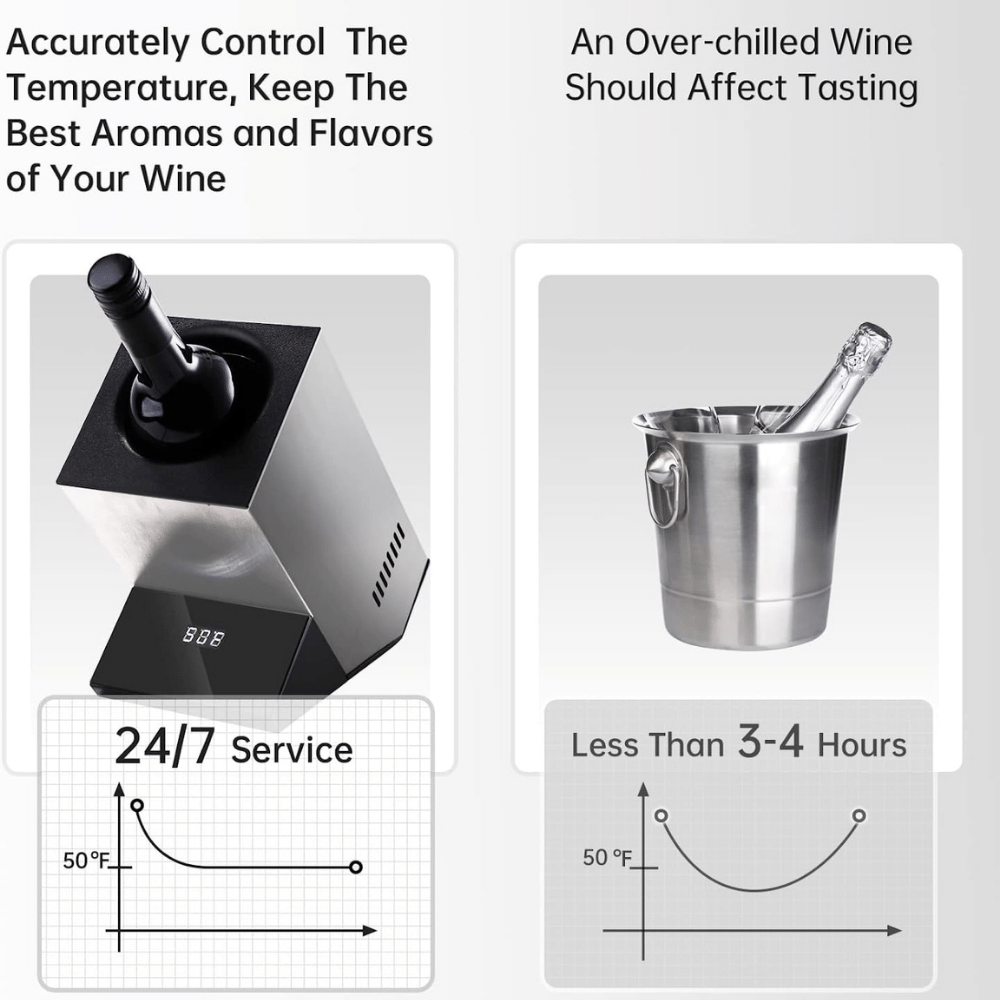 The portable and elegant design also makes it perfect for small kitchens, condos, cottages, RVs, bars, offices, or anywhere else you might want to enjoy a refreshing glass of wine. The perfect gift for any wine lover, the Wine Chiller Electric Cobalance Wine Chillers comes packed in an exquisite gift box.
#4. A Corkscrew

This one seems obvious, but you'd be surprised how many people don't own a good quality corkscrew! A quality corkscrew makes opening a bottle of wine easy and effortless - no more struggling with those flimsy little plastic ones that always seem to break when you need them most. There are all sorts of corkscrews on the market - from simple manual designs to electric models that do all the work for you - so take your time and find one that your friend or loved one will appreciate. Trust us, they'll thank you for it!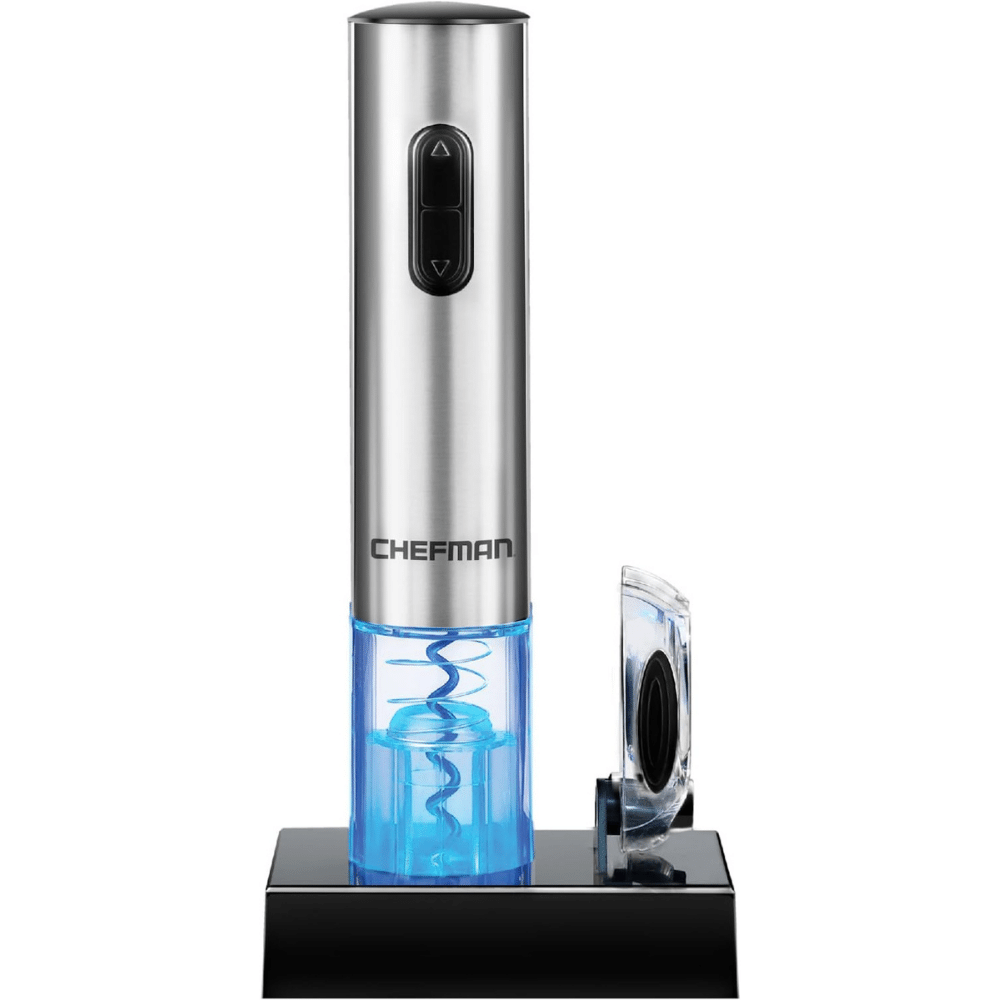 Chefman Electric Wine Opener
CHECK PRICE ON AMAZON
Sleek and stylish way to open your wine bottles the Chefman Electric Wine Opener! This cordless opener is quick and easy to use, with simple push-button operation that removes the cork in seconds. It also features a powerful and rechargeable battery that opens up to 30 bottles on a single charge, as well as an LED light that illuminates your display as you work.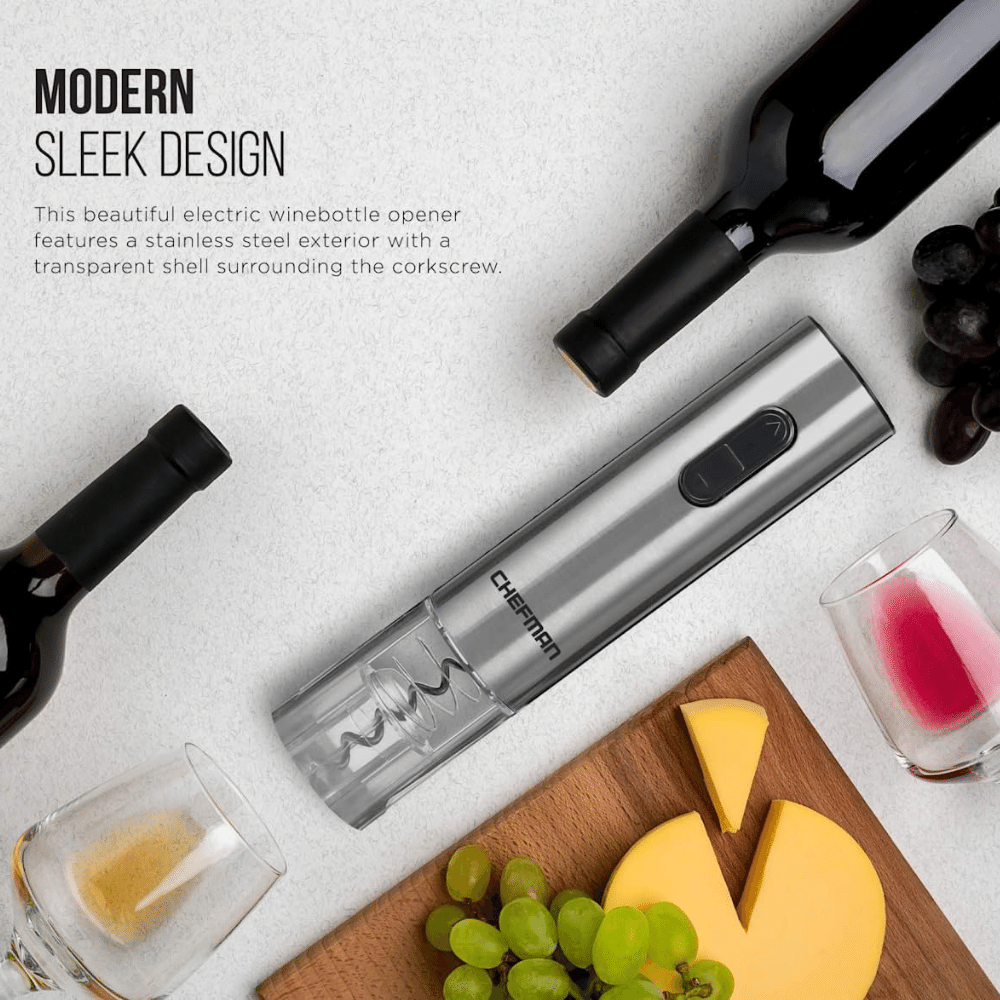 Plus, the included foil cutter makes it easy to remove seals with one quick twist. This makes an ideal gift for any wine lover in your life, and is perfect for special occasions like birthdays, anniversaries, Christmas, Hanukkah, Thanksgiving, Mothers Day, Fathers Day, Valentines Day, or graduation.
#5.Wine Stopper
A wine stopper is an accessory used to stop wine from oxidizing and spoiling. Oxidation can change the flavor of the wine, making it less desirable.
When choosing a wine stopper, it's important to consider the type of closure that will best suit your needs. There are a variety of closures available, including corks, screw caps, and synthetic closures. Some closures are better suited for long-term storage, while others are more suited for everyday use. It's also important to make sure that the stopper is made from a material that is food safe and won't leach toxins into the wine.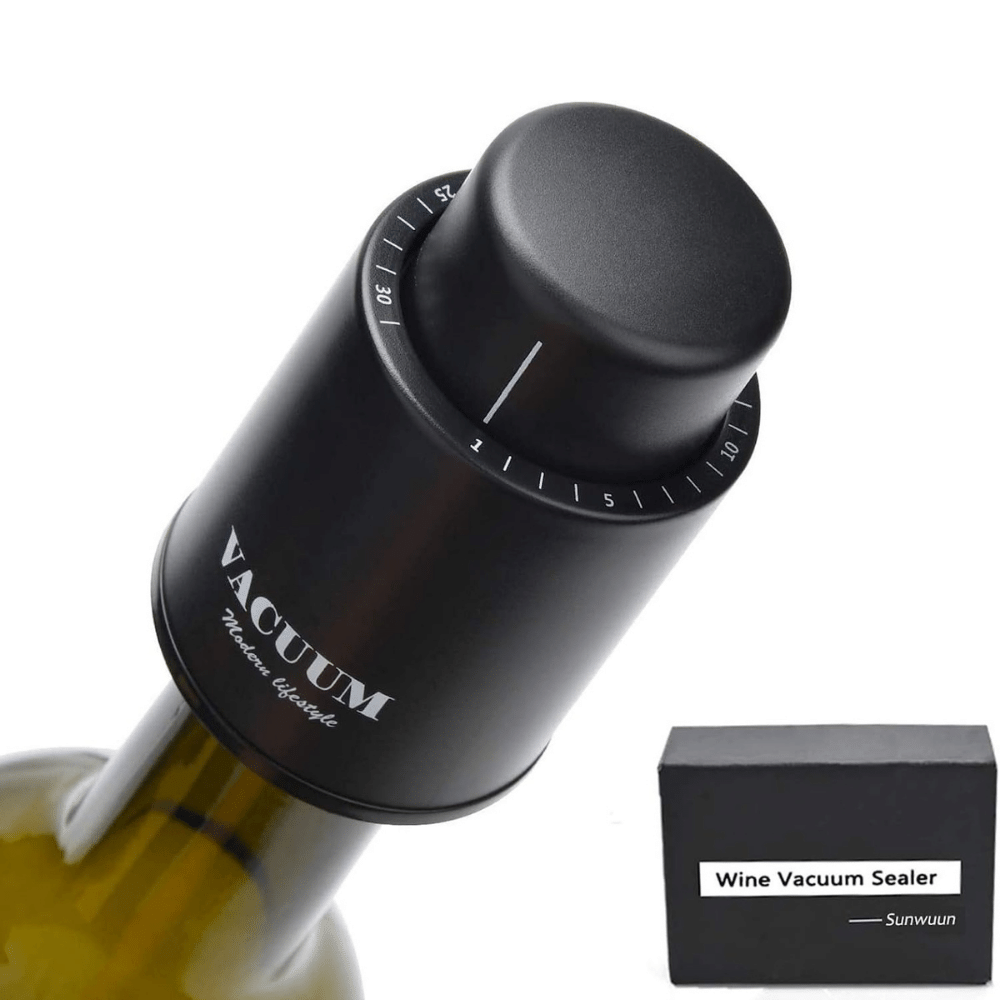 Wine Bottle Stoppers Real Vacuum Reusable Wine Preserver
CHECK PRICE ON AMAZON
This Wine Bottle stoppers create a real vacuum seal, minimizing wine oxidation and keeping your wine tasting great for weeks. They're easy to use - simply pump the stopper several times until it's tightly sealed - and fit most wine bottles, making them the perfect solution for your home, bar or restaurant. Plus, there's no risk of spills or leaks thanks to the tight rubber seal.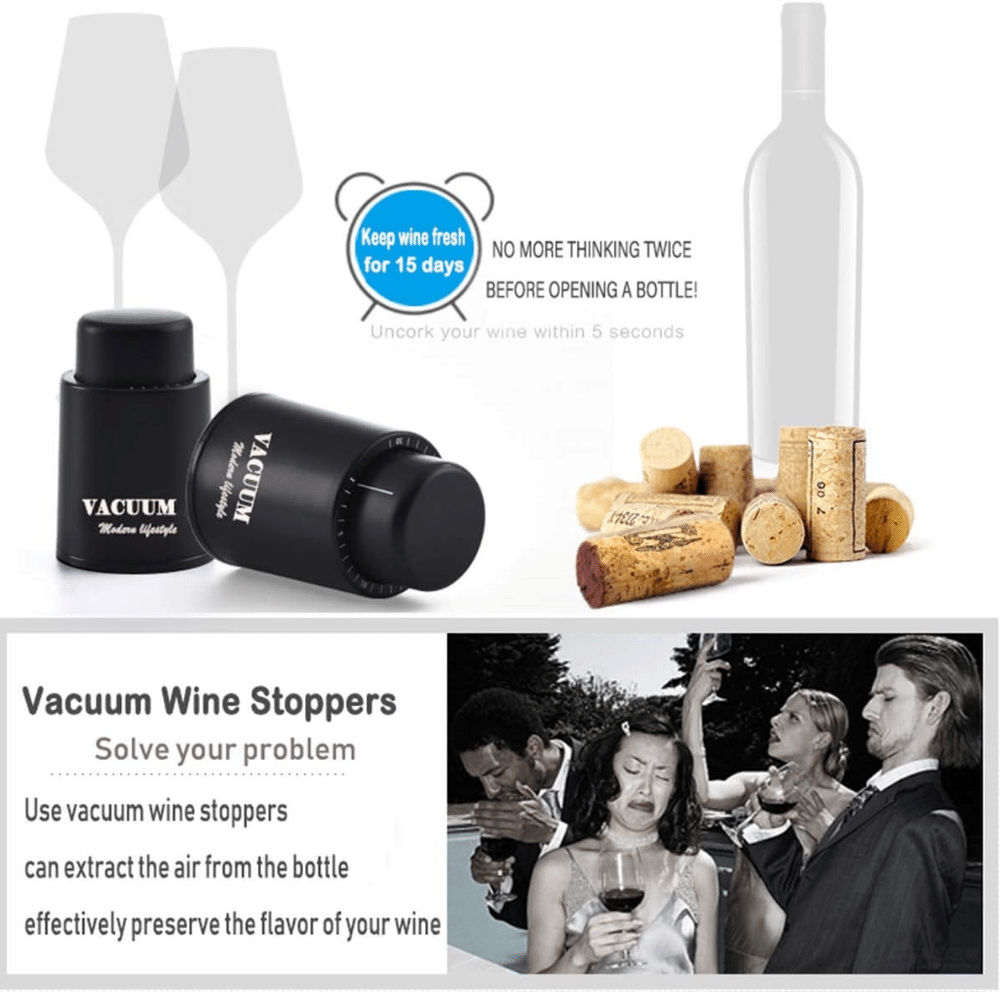 Conclusion
Whether you are shopping for a gift or choosing wine accessories for yourself these are must-have for any serious wine drinker in your life. From essential items like glasses and corkscrews to wine coolers and decanters, there's something here for everyone -no matter what your budget might be!
So next time you're struggling to tend the perfect gift for the wine lover in your life, consider one of these 5 accessories gift ideas and put a smile on their face!
Thank You for Reading!
Happy Shopping!
Cheers!
👉
Please note that all products listed in this article are carefully selected and reviewed. When you buy through the links of this page we will earn a small commission, which does not affect your price. Here is how it works. Thank you!