How to Control Blood Sugar Levels by Eating Healthy Snacks
If you have diabetes, you know how important it is to monitor your blood sugar levels. One way to do this is by eating healthy snacks between meals. Smart snacking can help control blood sugar levels and prevent spikes and drops in blood sugar. In this blog post, we will discuss the benefits of smart snacking for people with diabetes, and we will provide tips on how to choose healthy snacks that will help keep your blood sugar under control.
Healthy Afternoon Snacking
If you feel hungry or struck down by the 3 p.m. slump, you know the magic of a good snack — after a few bites, your blood sugar levels start evening out, lifting your mood and giving your energy back. Keeping those blood sugar levels steady is especially important for people with diabetes.
Diabetes affects the body's insulin response, and in turn, blood glucose levels, which is why when diabetes is poorly managed, it can impact things like energy and mood in the short-term, and lead to more serious conditions like heart and kidney disease down the line if you don't get a handle on it. The good news is that smart snacking can be a great way to help keep things in check.
Healthy Snack Ideas for People with Diabetes
One common myth about diabetes is that people with the condition should avoid all carbohydrates altogether. But the truth is that carbohydrates are an essential part of a healthy diet — they just need to be consumed in moderation.
When it comes to snacks, look for foods that contain complex carbohydrates like whole grains, as well as some protein and fat for staying power. Here are a few ideas to get you started:
Best Snacks for Diabetics
A healthier alternative to traditional yogurt Chobani non-fat Greek yogurt! Made with all-natural ingredients and packed with protein, this delicious yogurt is perfect for breakfast, as an afternoon snack, or even as a light dessert. Its strawberry-on-the-bottom flavor, it's sure to satisfy your sweet tooth.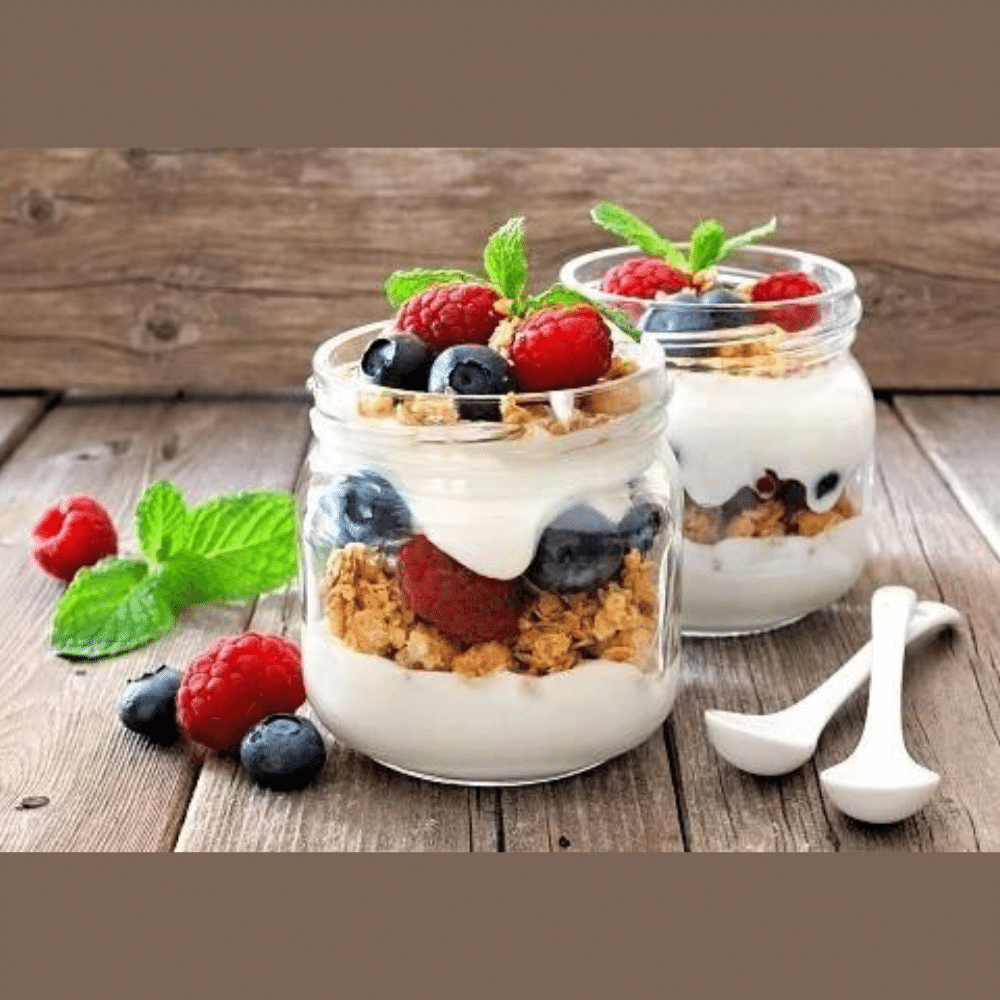 The Veggicopia Creamy Dip & Hummus Variety Pack is the perfect way to enjoy a delicious and healthy snack. This variety pack includes eight of each creamy flavor: Original Hummus, Roasted Red Pepper Hummus, and Black Bean Dip.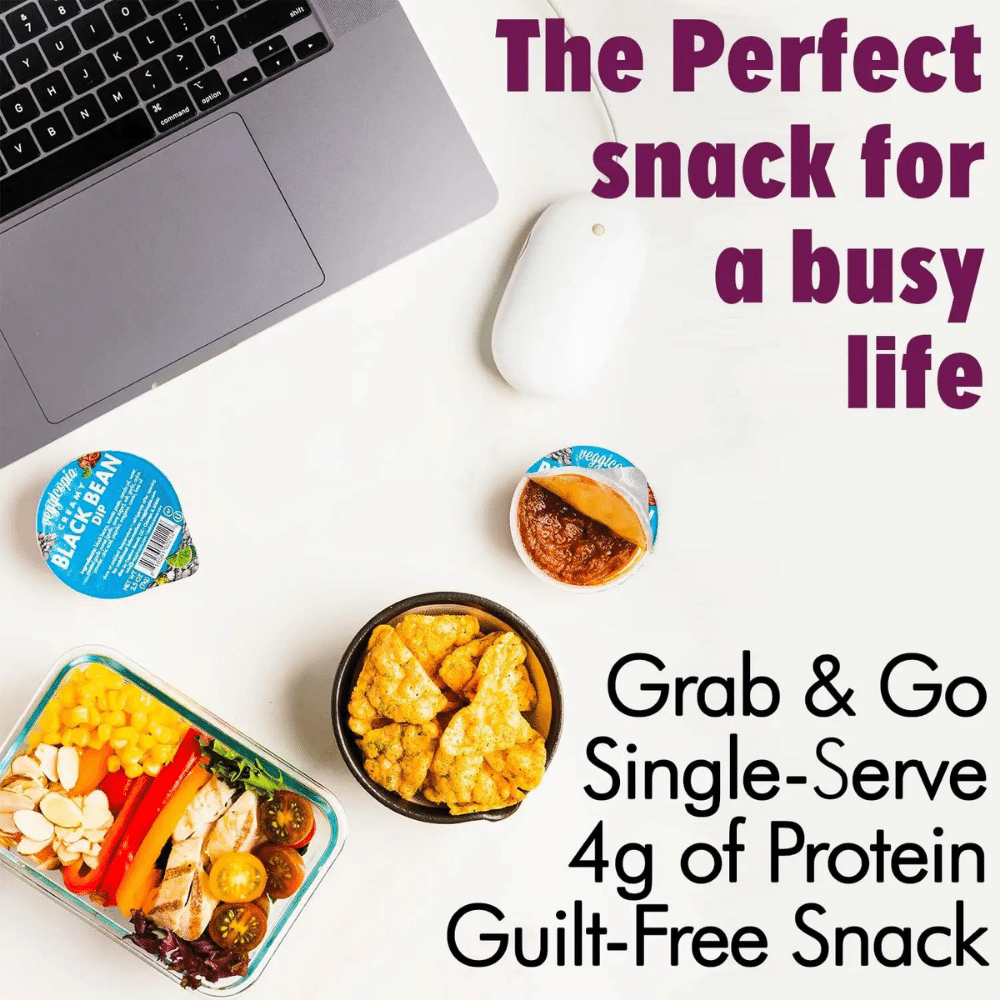 Each convenient, 2.5 ounce individual serving cup is packed with flavor and protein-rich chickpeas and black beans that are blended with fresh vegetables and all natural ingredients until super smooth and creamy. The Veggicopia Creamy Dip & Hummus Variety Pack is All-Natural, Gluten-Free, Dairy-Free, OU Kosher, Vegetarian, Vegan, and a healthy snack option with 5g protein and 2-5g dietary fiber per serving.
Easy, convenient, and delicious way to add more seafood to your diet. StarKist Lunch To-Go Chunk Light Mix Your Tuna Salad Kits! These kits come with everything you need to mix up a delicious and healthy tuna salad, perfect for a quick lunch or snack on the go.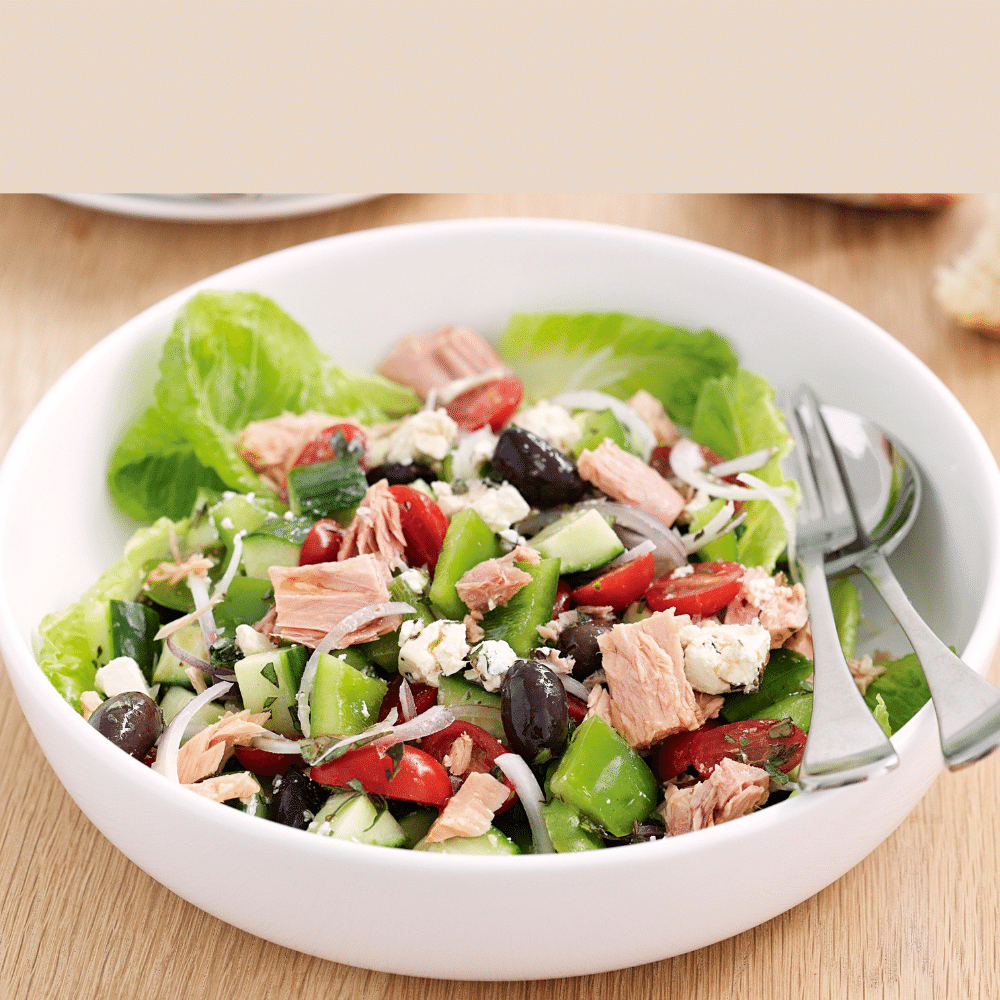 Each kit includes a 3 oz can of chunk light tuna in water, reduced-calorie mayonnaise and sweet relish packets, wheat crackers, a mixing cup, and a spoon. With 19g of protein and 200 calories, these tuna salad kits are a great source of protein and Omega 3s. Plus, they're dolphin safe and wild-caught, with no artificial colors or flavors.
If you're looking for convenient, protein-packed nut butter that you can take with you on the go, look no further than Justin's Classic Peanut Butter Squeeze Packs. Available in six delicious varieties, these packets are perfect for spreading on toast, fruit, or eating straight out of the pack.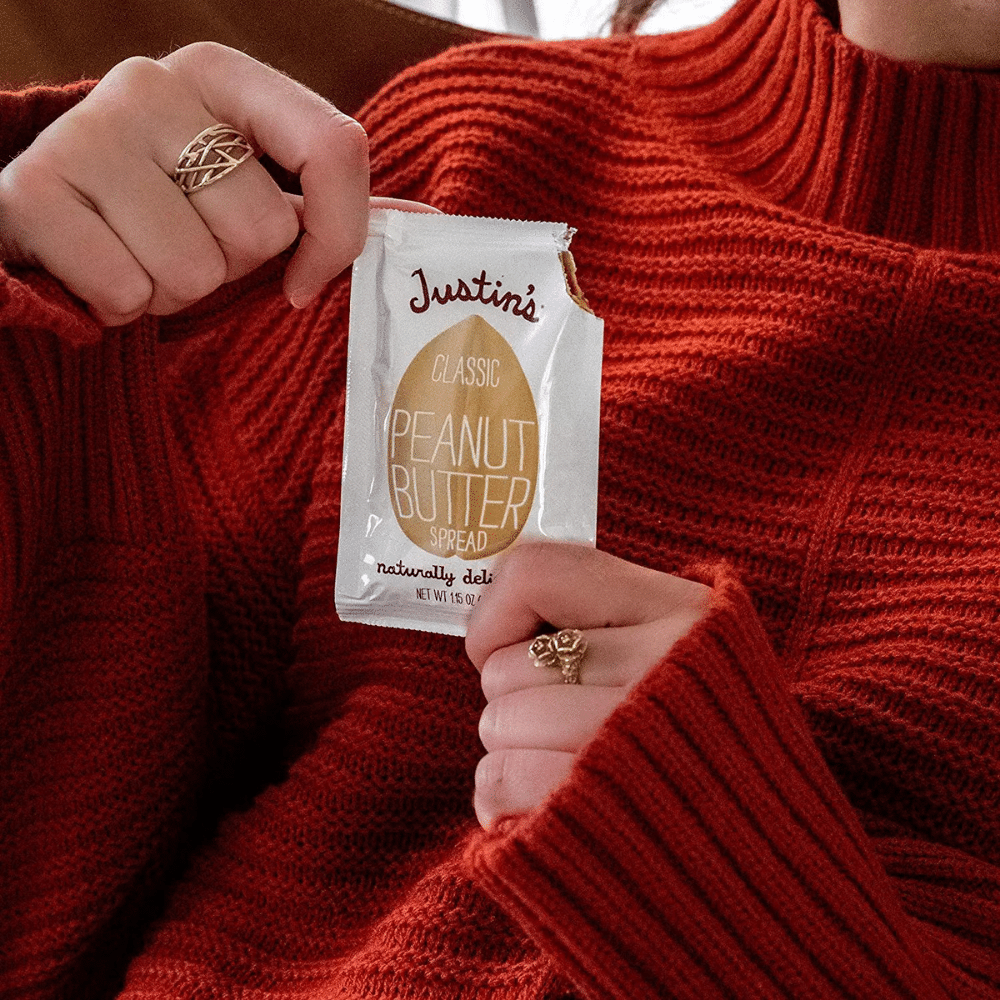 So whether you're at the gym, at the office, or on the trail, you can always enjoy your favorite nut butter. This unique packaging keeps your nut butter fresher longer, so you can savor every last bite. Apple, pear or banana slices with a swipe of nut butter deliver the right mix of fiber, protein and vitamins to support balanced blood sugar. Perfect snacks for diabetics.
Introducing Fisher Healthy Snack Oven Roasted Never Fried Deluxe Mixed Nuts! This delicious mix of almonds, cashews, pecans, and pistachios is perfect for snacking and is made with only the highest quality nuts and a touch of sea salt. This oven-roasted process ensures that each nut is perfectly roasted to perfection, delivering a crunchy texture and rich flavor in every bite.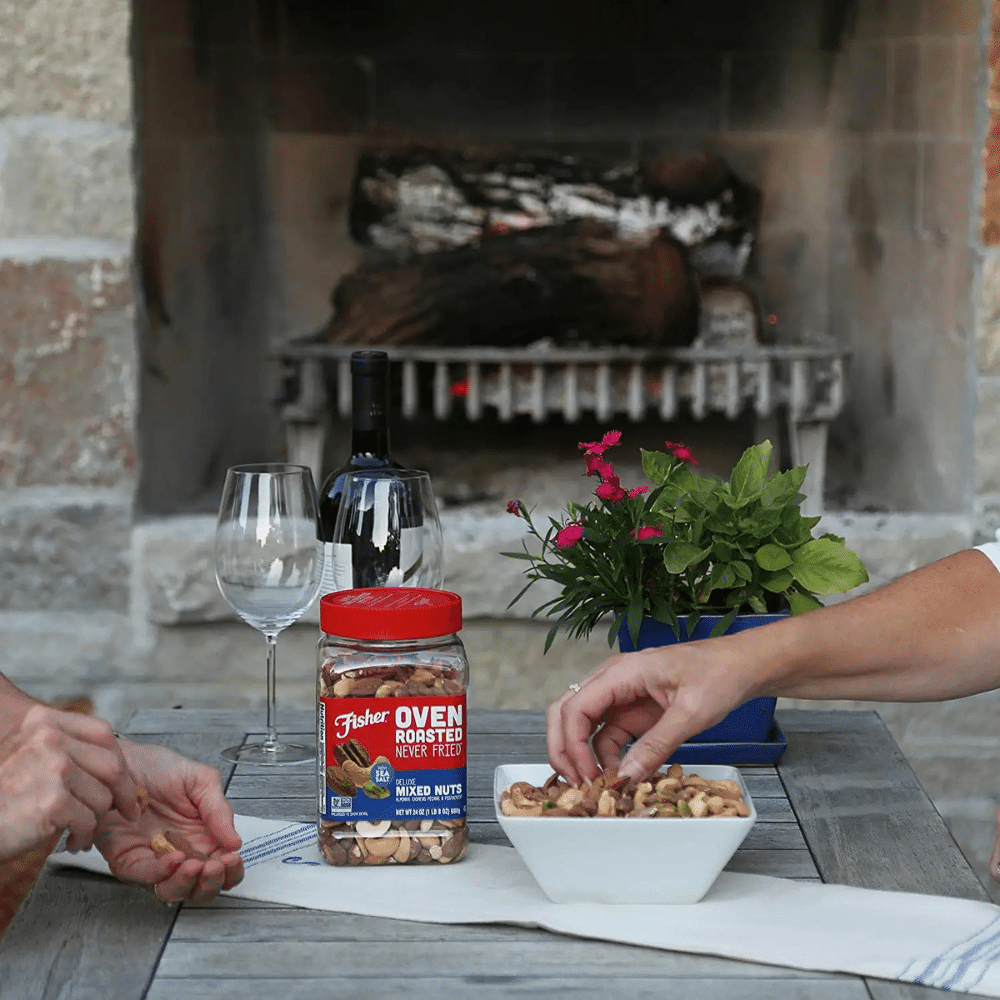 These snacks are perfect for on-the-go or to keep your healthy blood sugars in order. Have it at your desk for a midday pick-me-up. With no artificial flavors or preservatives, you can feel good about indulging this Fisher Snack Oven Roasted Never Fried Deluxe Mixed Nuts. So go ahead, treat yourself!
Munch on a handful of nuts — almonds, pistachios, walnuts cashews — the type doesn't matter because they all contain some amount of protein, fiber, and healthy fats.  One study found that people with type 2 diabetes who regularly consumed nuts had a lower risk of heart disease, a serious complication of diabetes.
Youtopia Snacks are the perfect way to fuel your body without loading up on empty calories. These snacks are high in protein and low in sugar and carbs, so you can feel good about what you're eating.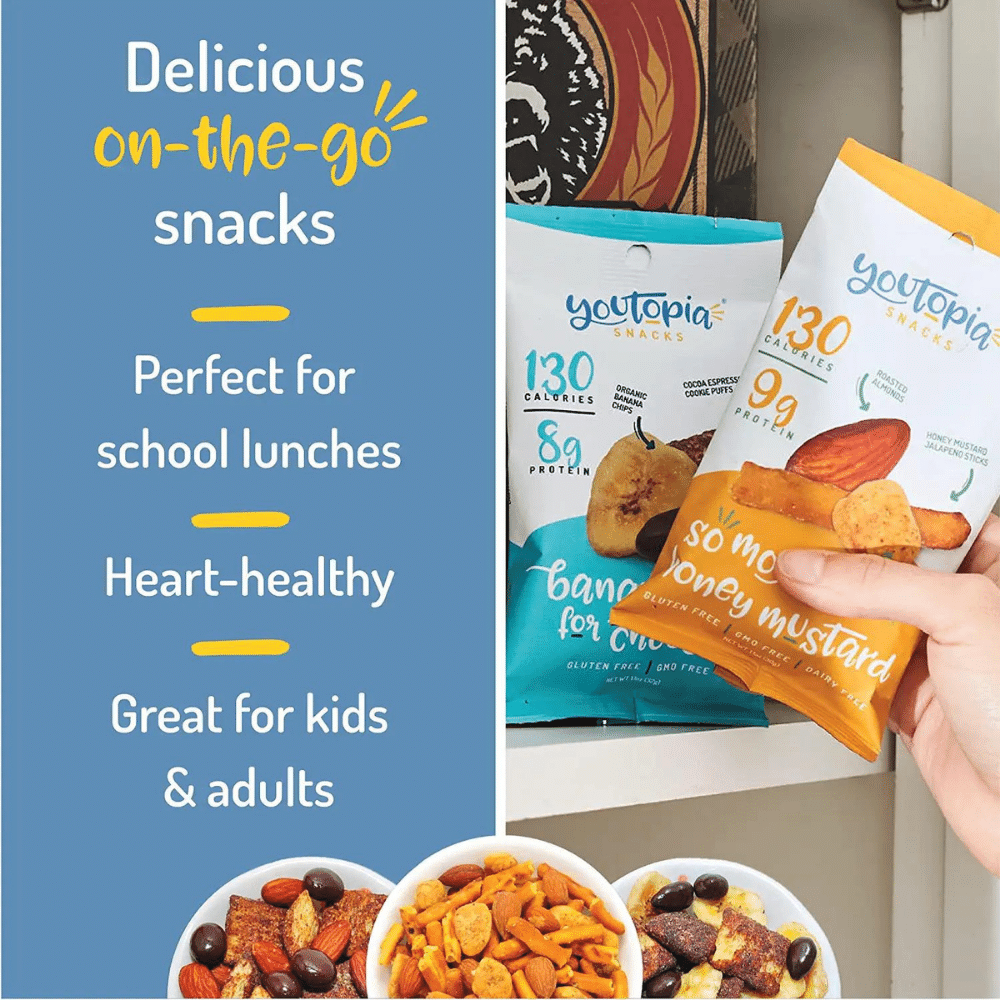 The portion-controlled snacks are easy to grab and go, so you can always have a healthy option on hand. Whether you're looking for a pre-workout snack or something to tide you over between meals, Youtopia Snacks are the perfect solution.
Powerful antioxidant that can help you with weight management, control blood sugars, and joint pain. NutriFlair Organic Ceylon Cinnamon is 100% certified organic cinnamon is derived from the finest Ceylon cinnamon trees and provides an abundance of health benefits.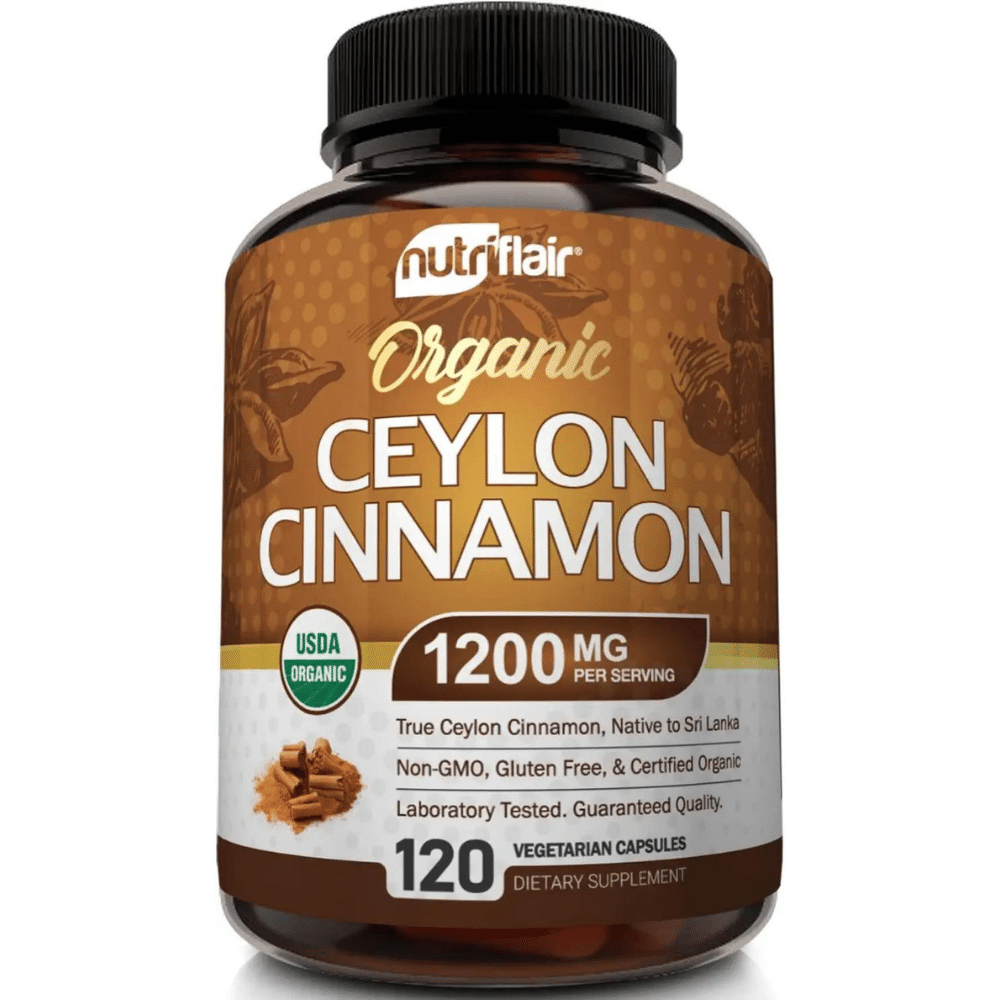 Each serving of our 120 capsules contains 1200mg of cinnamon, which helps support glucose metabolism and healthy joints. Cinnamon is also a potent anti-inflammatory agent, helping to reduce swelling and pain associated with conditions like arthritis. In addition, this aromatic spice has been shown to boost cognitive function and protect against neurodegenerative diseases.
Glucerna Hunger Smart Meal Size Shake is a scientifically designed shake for people with diabetes. It has been designed to help manage blood sugar levels and contains slow-release carbohydrates to minimize spikes.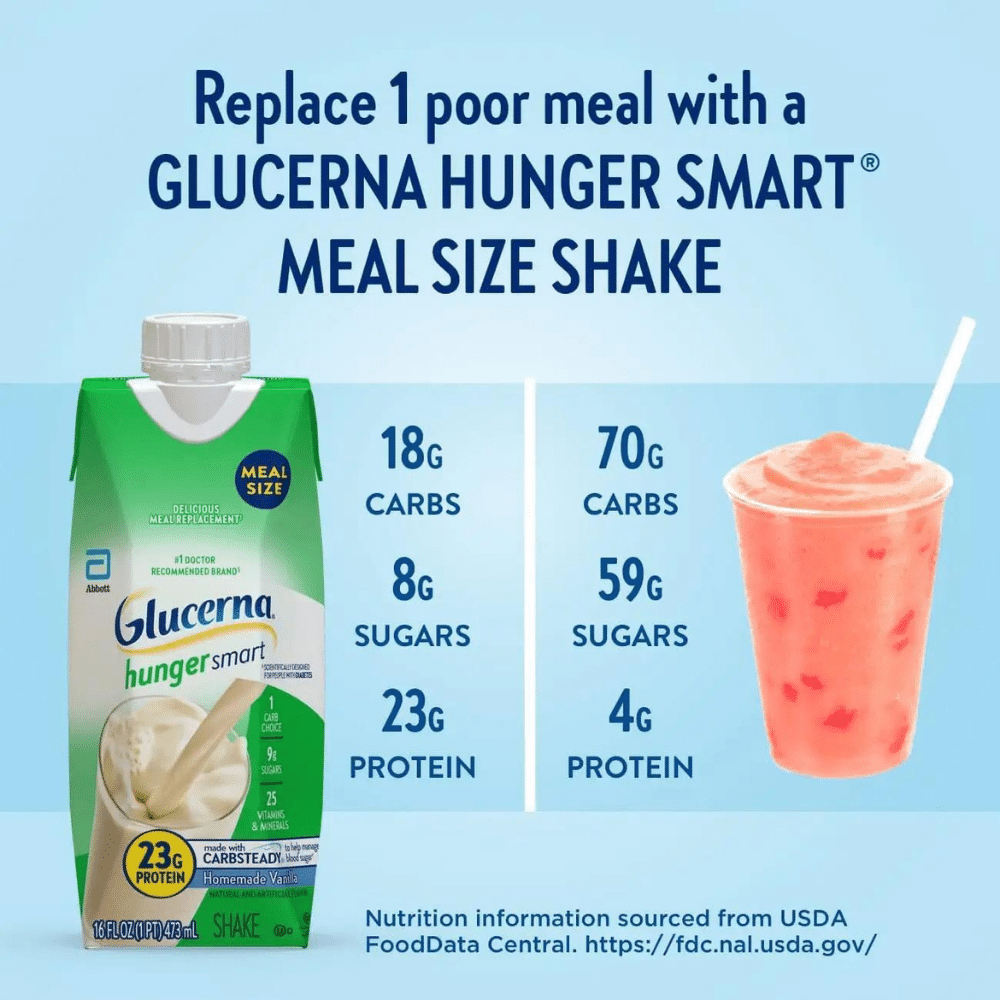 This #1 doctor-recommended brand provides high-quality protein to support muscle health and helps manage hunger. Glucerna Hunger Smart Meal Size Shake is SNAP eligible and can be purchased with SNAP benefits in select stores.
Naturally lower your blood sugar and escape from this debilitating disease. Every capsule of Mellitox is non-GMO and safe. The process is very easy to follow, it doesn't require any restrictive diets or starving yourself. And based on the tens of thousands of successful results we've seen, we can now say for certain that Mellitox is more powerful than any diet in the world.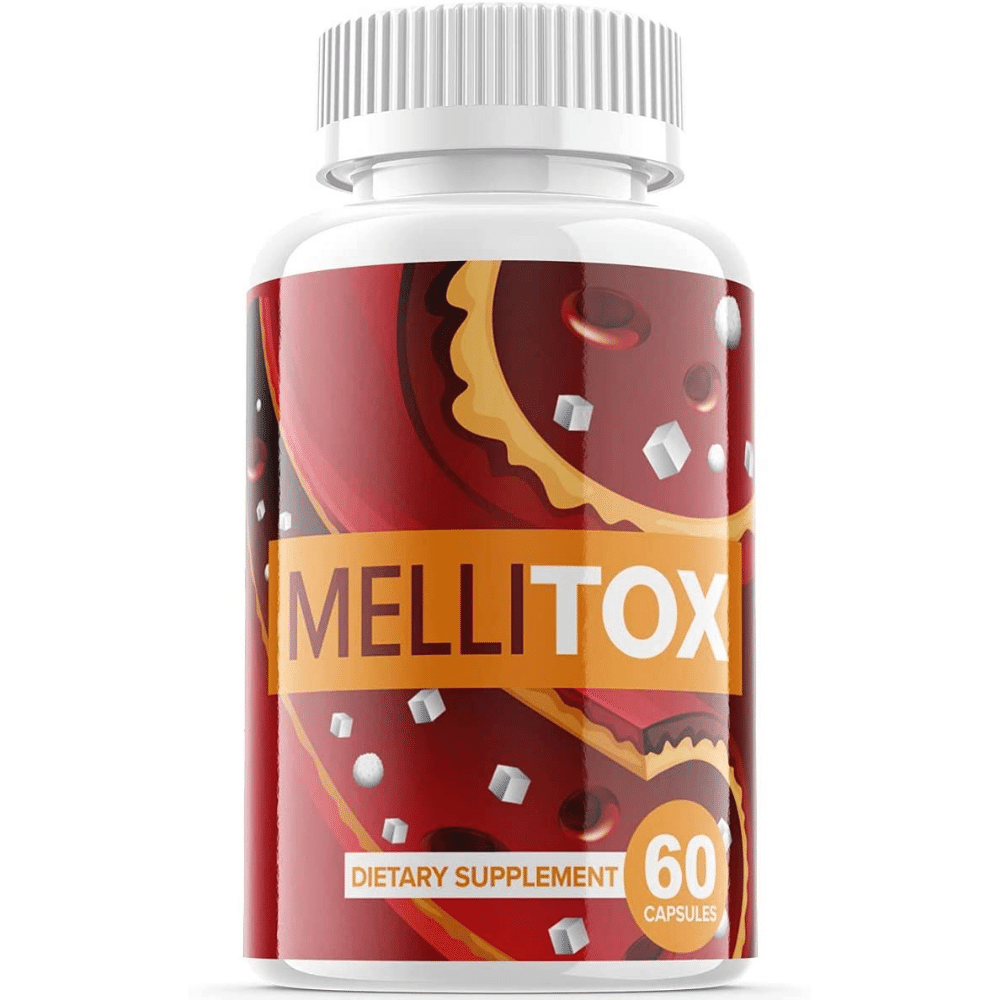 Because it doesn't just help break free from type 2 diabetes, but also rejuvenates your heart and arteries, improves your vision, your memory and focus, boosts your energy levels and so much more...So you'll also be improving your overall health at the same time. This program has already changed the lives of over 120,000 people.
If you are a type 2 diabetic and haven't been able to control your blood sugar, then Reversirol is right for you. According to professor Taylor and his brilliant research team from Newcastle University, the real root cause of type 2 diabetes is fat cells spilling inside the pancreas and preventing it from functioning properly.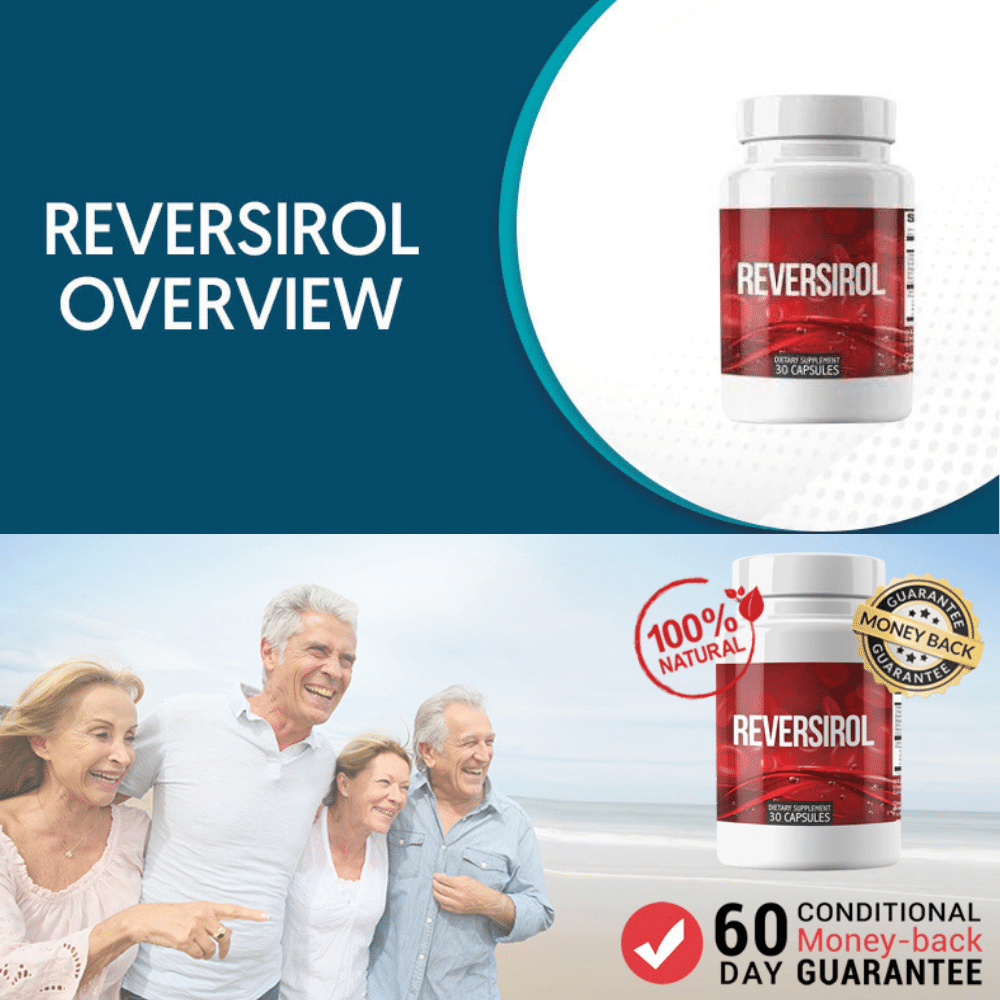 These amazing scientists have found that when the body fails to store fat under the skin, fat cells accumulate inside the liver. Fat then spills outside the liver and goes directly to the pancreas. It clogs up the pancreas and blocks it from properly producing insulin and that's when your blood sugar spikes under control and you develop type 2 diabetes. The key to fighting these fat molecules is a set of natural compounds found in some specific traditional Indonesian dishes and known only by the inhabitants of a small Indonesian island.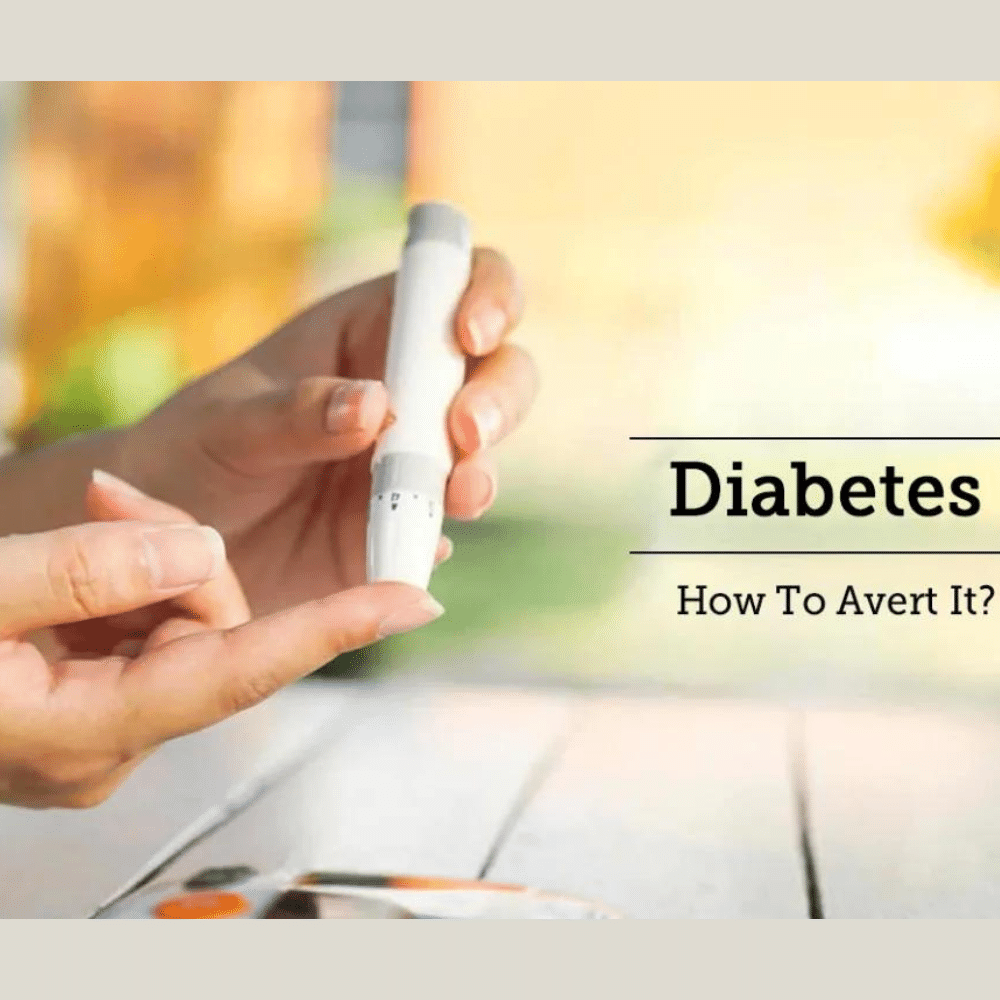 Reversirol is the only natural supplement that contains all the powerful ingredients from these superfoods plus a special mix of vitamins to make it even more powerful. Once you start taking Reversirol it will form a natural immune barrier to protect your body from the EDCs infestation and repair the damage it has caused. And after your pancreas is unclogged and fat-molecule free, your high blood sugar will normalize to healthy levels and you'll break free from type 2 diabetes.
Most FAQs about Smart Snacking for Diabetics
Is healthy snacking good for diabetics?
The American Diabetes Association (ADA) suggests that people with diabetes choose snacks that will help them control their blood sugar. When blood sugar is well-controlled, it can help prevent or delay the development of complications associated with diabetes.
People with diabetes need to be especially careful about what they eat because their bodies have difficulty processing sugar. Consuming sugary foods can cause blood sugar levels to spike, which can be harmful to people with diabetes. However, snacking on healthy foods can help keep blood sugar levels stable.
The ADA recommends that people with diabetes choose snacks that are high in fiber and protein and low in unhealthy fats and sugars. Some good snack options for people with diabetes include fresh fruit, yogurt, and whole grains.
How often diabetics should snack throughout the day?
Ideally, people with diabetes should snack every 2-3 hours throughout the day to maintain blood sugar control. However, the actual number of snacks and the timing of them will depend on individual needs and can vary based on things like how well-controlled one's diabetes is, what medications they are taking, etc. Generally speaking, it is a good idea to have some type of snack on hand at all times in case blood sugar starts to drop.
What are the symptoms of high blood sugar and diabetes?
High blood sugar, or hyperglycemia, is one of the main symptoms of diabetes. When your blood sugar is too high, it means that your body isn't able to effectively use the insulin it produces.
There are a few different symptoms of high blood sugar and diabetes. People with diabetes often have trouble regulating their blood sugar levels, which can cause spikes in blood sugar levels.
This can lead to feeling tired, dizzy, or having an increased appetite. People with diabetes may also need to urinate more frequently and feel thirsty all the time. Snacks that are high in sugars or carbohydrates can cause blood sugar levels to spike, so people with diabetes need to choose healthy snacks that will help them maintain their blood sugar levels.
How many types of diabetes exist?
Diabetes is a disease that affects how the body uses blood sugar. There are three main types of diabetes: type 1, type 2, and gestational diabetes.
Type 1 diabetes is when the body doesn't produce any insulin. Insulin is a hormone that helps the body turn sugar into energy. People with type 1 diabetes must take insulin every day to stay alive.
Type 2 diabetes is when the body doesn't use insulin properly. This is the most common type of diabetes. Many people with type 2 diabetes don't need to take insulin, but they may need to change their diet and exercise habits.
Gestational diabetes happens during pregnancy and goes away after giving birth. It increases the risk for problems during pregnancy.
What are the causes of diabetes?
Several factors can contribute to the development of diabetes. One of the most significant is high blood sugar levels. When blood sugar levels rise, it signals the pancreas to release insulin. Insulin helps cells absorb sugar for energy and maintain normal sugar levels. However, if there is too much sugar in the blood, or if the cells are resistant to insulin, it can lead to diabetes.
Other potential causes include unhealthy diet and lifestyle choices, such as eating processed foods and being overweight or obese. These factors can increase your chances of developing diabetes by putting extra strain on your pancreas and making your cells more resistant to insulin.
Conclusion
Don't let hangry moments ruin your day — or your health! By having some healthy snacks on hand, you can easily ward off blood sugar dips and maintain steadier energy levels throughout the day.
A lot of people think that snacking is off limits when you have diabetes but that simply isn't true! Smart snacking can be beneficial for managing blood sugar levels. When choosing snacks, opt for foods that contain complex carbs like whole grains as well as some protein and fat to help you feel satisfied until your next meal.
Thank You for Reading!
Keep Your Blood Sugars Healthy!
RELAVANT READS
👉
Please note that all products listed in this article are carefully selected and reviewed. When you buy through the links of this page we will earn a small commission, which does not affect your price. Here is how it works. Thank you!